U.S. Economy
Stocks Go Up. What Comes Down?
Corporations will be less and less tempted to buy back their shares.
by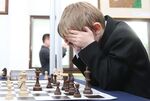 The stock market isn't just reaching record highs; it's reaching those peaks with very low volatility. It seems like an unalloyed gain for investors, right? But that steady and lofty climb for valuations will affect decisions by publicly traded companies, with complex outcomes.
In recent years, corporations have used profits and debt to buy back their own stock, leading some to complain that this expansion has been more about financial engineering than real economic growth. Those buybacks make less and less sense as share prices rise. Instead, executives would most likely decide to devote more resources to business expansion via hiring and buying equipment.
Going on a hiring and equipment binge when the economy's around full employment has its own issues. It would lead to faster economic growth, wage growth and inflation than we've seen to date. All of this would lead to a faster pace of interest rate increases from the Federal Reserve. Accelerating wage growth and interest rate increases would put downward pressure on profit margins for businesses. Higher interest rates would mean that as companies begin to have to refinance all the debt they've taken on over the past several years their interest burden would increase, perhaps making them rethink how much leverage they have.
While equity investors would welcome the faster overall economic growth, the rest of that scenario would work against equity prices. A reduction in corporate buybacks would take away one tailwind driving stock prices higher over the past several years. The faster wage growth and higher cost of debt would lower profit margins. Depending upon how high interest rates went and how elevated equity valuations became, companies might even decide to issue equity to pay down debt, diluting equity holders. And while hiring and spending binges can lead to sales and profit growth, they can also lead to costly mistakes, resulting in losses and write-offs.
This confluence of events would work to move the economy and markets back to where they were pre-crisis. Faster overall economic growth with more robust wage growth and inflation. Workers with a bigger piece of the economic pie. Structurally higher interest rates. Rather than entering a new era for the stock market, we may be returning to a familiar one.
This column does not necessarily reflect the opinion of the editorial board or Bloomberg LP and its owners.
To contact the author of this story:
Conor Sen at csen9@bloomberg.net
To contact the editor responsible for this story:
Philip Gray at philipgray@bloomberg.net
Before it's here, it's on the Bloomberg Terminal.
LEARN MORE