Jobs
The Boss Doesn't Get Fired, and Neither Do the Feds
Looking for job security? Try the government.
by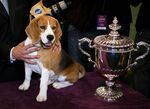 Of all the jobs a person could aspire to, what is the most secure? Being the boss, apparently:
This is from the Bureau of Labor Statistics' 2016 survey of employee tenure. I wrote Wednesday about changes in median tenure over time (contrary to popular belief, it has actually risen in recent decades, although the reasons for that are complicated), but I couldn't stop peering at the data sorted by occupation and by industry. So I decided to share it. The numbers don't lend themselves to many grand conclusions, but they are fascinating.

The occupational categories in the above chart can be quite broad. Management covers everything from chief executives to funeral service managers to legislators. Protective service includes police, firefighters and security guards. Production is mostly manufacturing jobs but also includes power-plant operators. One common thread is that jobs that demand more educational qualifications tend toward longer tenures, but there are notable exceptions to that: protective service; installation, maintenance and repair; production.
When things are divided instead by industry sector, what really stands out is the "industry" that is government:
There's data available for far more industries than I could include here -- I left out a lot of different kinds of manufacturing, for example (the median job tenure for manufacturing overall was 5.3 years).
High median tenure is not necessarily a sign of a healthy industry: The "publishing, except internet" sector, which I happen to know a lot about from personal experience, has shed 30 percent of its jobs since 2000, but median tenure has risen to 5.7 years from 4.2 because the survivors are holding tight to their jobs and not a lot of new people have been hired. (My current job tenure, in case you were wondering, is 2.3 years, and the average job tenure over the course of my career has been 4.7 years.)

Utilities, meanwhile, have seen employment hold pretty steady over the past decade-plus (there was a big decline in the 1990s) but experienced a sharp decline in median tenure (from 13.4 years in 2002 to 7.4 in 2016) due to a wave of retirements.
But let's get back to those government workers, especially federal government workers, whose long tenure does seem to reflect a high level of job security. It also might explain some of the resentment and incomprehension of government felt among the general populace. The Congressional Budget Office recently did another of its comparisons of compensation in the federal government with that of the private sector and found once again that federal workers get a moderately better deal overall (17 percent higher total compensation) than private-sector ones "after accounting for certain observable characteristics of workers." 1 The median job tenure differential is much bigger than that: 8.8 years for federal workers in 2016 to 3.7 years for private-sector workers. It's almost as if they're working in different countries.
To contact the author of this story:
Justin Fox at justinfox@bloomberg.net
To contact the editor responsible for this story:
Brooke Sample at bsample1@bloomberg.net
Before it's here, it's on the Bloomberg Terminal.
LEARN MORE