Prophets
What the Trump-Xi Meeting Will Mean for Markets
Bringing some calm to trade relations.
by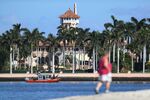 Financial markets and the Donald Trump administration face a crucial test on whether they can work with together. Even as markets have run up sharply since the presidential inauguration as none of the trade-related campaign threats were implemented, Trump signed an executive order March 31 calling for a detailed study within the next 90 days of U.S. trade shortfalls with specific countries and the products involved, and how the deficits could be reduced. The executive order closely followed Trump's statement the previous day that trade deficits with China would be a major topic of discussions with President Xi Jinping of China in Palm Beach, Florida, on Thursday and Friday.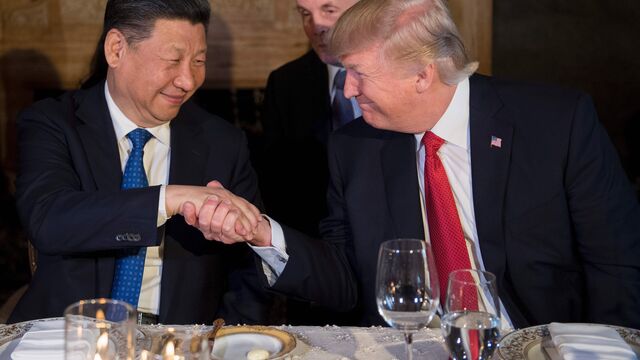 Market optimism in the first 60 days of the administration resulted partly from the realization that Trump's market-savvy advisers - - Gary Cohn, chairman of the National Economic Council; Treasury Secretary Steven Mnuchin and Commerce Secretary Wilbur Ross among them - - were aware that restrictions on trade would provoke retaliation by trading partners and spook investors, eventually upsetting campaign promises to create jobs. Consequently, there has been no tariff imposed on Chinese products, or notice of a U.S. withdrawal from the North America Trade Agreement.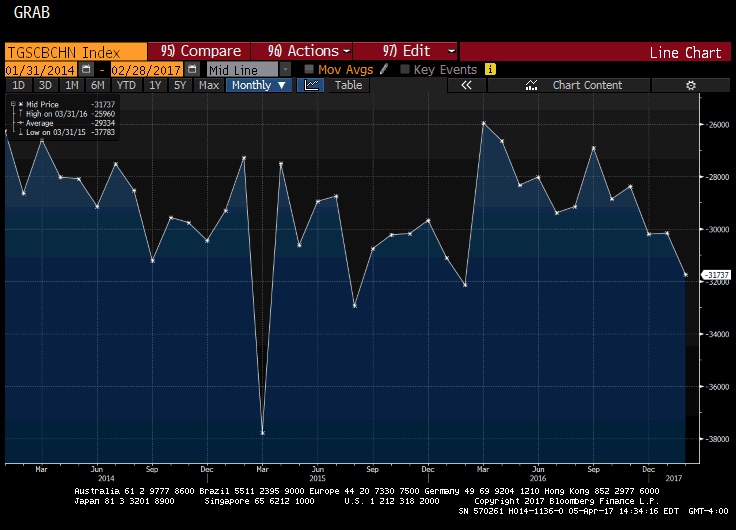 Senior members of the Trump cabinet realize that there is no inconsistency between what investors seek, and what needs to be done to fulfill campaign promises to create jobs. Mnuchin has delayed naming China a "currency manipulator" despite a Trump promise to do so on his first day in office. And Ross has indicated that he can work with Mexican officials to negotiate new terms for NAFTA rather than have the agreement canceled as Trump had threatened. The conciliatory statements have been market-positive.
Investor behavior has also been influenced by the bipartisan support in Congress to speed up the pace of U.S. economic growth through spending on infrastructure, increasing the likelihood of that actually happening. The sharp increase in share prices of major infrastructure firms since early November, Deere and Caterpillar among them, reflects market optimism that measures will be introduced to upgrade America's aging bridges, dams and highways.
As they watch the administration's next moves, investors should focus on key fronts in making decisions:
-- Are there signs that public spending plans are being coordinated with private investment projects on the infrastructure front? If so, such measures could add 0.5 percent to annual economic growth and validate the rise in equities so far. If infrastructure plans stall, it would be a clear sign that investor optimism has outpaced reality.
-- Do the Trump -- Xi discussions this week help move the two countries toward sustainable trade relations? If so, that would reduce the risk of global trade wars. The development would be positive not only for U.S. and Chinese equity markets but broadly for emerging-market equities as well. On the other hand, if the talks end deadlocked and with mutual recriminations, expect investors to take refuge in U.S. Treasuries and German bunds.
There is an opportunity to coordinate the move to boost infrastructure with a mutually beneficial trade agreement with China. Chinese infrastructure companies are likely to be interested in bidding for projects in the U.S., and Xi may seek such opportunities in this week's talks. U.S. negotiations could make Chinese participation contingent on obtaining increased access for U.S. companies in China. As I noted recently, Trump can significantly lower the U.S. external payments deficit if he could increase U.S. companies' access to Chinese markets.
-- A third sign for investors to watch is what would happen with Mexico. A leaked report last week suggested that Trump would not cancel NAFTA but merely tweak it -- potentially, a positive development. Will we get an official statement broadly confirming the news leak? That could further strengthen the Mexican peso, and benefit emerging market equities and fixed income.  But if cancellation of NAFTA is still on the table, or if a border adjustment tax is imposed on imports from Mexico, the moves would involve greater protectionism. Under such a scenario, emerging market assets as a whole may come under selling pressure.
-- Investors should look for signs of reconciliation with Europe after the recent frosty meeting between Trump and Chancellor Angela Merkel of Germany. Better trans-Atlantic relations would help mitigate European political risk and boost European equities. On the other hand, if the U.S. insists that Europe make substantial back payments to reimburse America's involvement in the North Atlantic Treaty Organization, as Trump has suggested -- a non-starter with Europe - - expect the French/German debt spread to widen.
Now, investors are at crossroads. Having bought expecting stimulus, they could sell big if U.S. relations worsen with Europe, China or Mexico.
This column does not necessarily reflect the opinion of the editorial board or Bloomberg LP and its owners.