view
If Retail Goes Bust, Fed Will Stay the Course
The sector's troubles are unlikely to shock financial markets the way the energy bust did.
by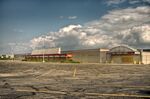 The Federal Reserve's anticipated interest rate increase on Wednesday is in some ways a recognition that the energy sector has stabilized after its collapse in 2014 and 2015, and no longer represents a drag on the economy or markets. While the impact of that collapse on the U.S. economy was limited and concentrated to a handful of geographic regions, it had a tremendous impact on much of the data the Federal Reserve uses to make monetary policy decisions. As retail executives warn of the possibility of accelerating store closures, do not expect that sector's downturn to have a similar impact on the Fed's actions. 
What made the energy bust so difficult for the Fed to interpret is how much it impacted market signals that, taken in isolation, can imply serious problems. Crude oil's fall from over $100 per barrel to a low of $26 per barrel had a significant impact on headline inflation, with consumer price inflation growth spending much of 2015 around zero. While the Fed's inflation target is based on core inflation rather than headline inflation, low levels of headline inflation impacted investor psychology and inflation expectations. During the decline in the price of oil, the 10-year treasury yield fell 100 basis points to an early 2016 low of 1.66 percent.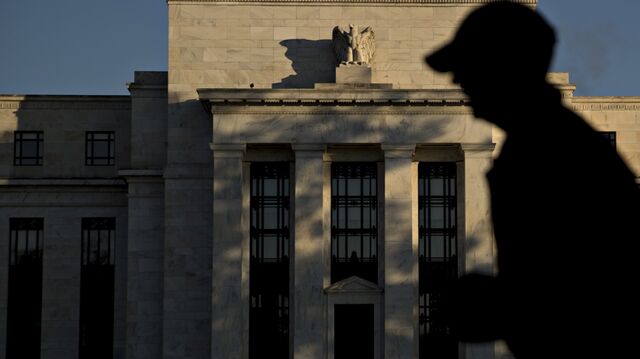 Credit markets were impacted by problems in the energy sector. During the fracking boom, oil producers issued a lot of bonds and borrowed from banks to finance drilling activities. Those bonds sold off as the price of oil fell, and the high levels of energy debt issuance during the boom years gave energy debt an outsized weighting in overall high yield credit indices. Bank stocks sold off sharply as investors worried that their loans tied to the energy sector would go bad. Emerging market assets, many tied to economies in commodity-producing countries, fell as well. Financial conditions tightened.
The decline in drilling activity impacted the whole industrial supply chain. Industrial production fell on a year-over-year basis, and the ISM Manufacturing Index fell below 50, indicating contraction. In the past, these two occurrences had always meant recession. 
The impact of all of this on the Fed's policy decisions in 2015 and 2016 was dramatic. At the end of 2014, the Fed's "dot plot" showed that the median estimate for the Fed Funds target rate at the end of 2016 was 2.5 percent, implying at least nine hikes of 0.25 percent in 2015 and 2016. Instead, we got two hikes. Even though U.S. economic data was steady in those two years, the combination of the fall in headline inflation and interest rates, the widening of credit spreads, troubles in emerging markets, tightening of financial conditions, and weakness in the industrial sector was too much to ignore. 
Even if the next two years results in the largest number of retail store closures in the history of this country, it's unlikely to derail Fed tightening in the same way that the energy bust did. This is despite the fact that department stores alone employ 6.5 times as many employees, 1.3 million, as oil and gas extraction industries did at their 2014 peak of 200,000.
On a broad economy or financial markets basis, the retail sector just doesn't have the transmission mechanism that the energy sector did. Banks don't own tens of billions of dollars worth of retail loans like they did with energy loans. Troubled retailers like J.C. Penney and Sears may have a few hundred thousand employees, but combined they have less than $10 billion in debt. Even for an industry in structural decline, a wave of closures of unprofitable stores frees up sales for remaining troubled retailers to capture for awhile. Not all of that buying power will go to online retailers like Amazon, at least not immediately.
While hundreds of thousands of retail employees could be at risk, at the moment the economy is well-positioned to absorb them. Some can go into a similar client-facing role in the restaurant industry. Others can go work for "the competition," at a fulfillment center like Amazon operates or in package delivery. The health-care and construction industries both need workers, and with a little training many retail employees can probably shift occupations. Given the part-time and seasonal nature of much retail employment, some employees may choose to drop out of the labor force, and hence not be captured by the economic data. A decrease in the number of low-paid part-time retail workers may perversely show up in the economic data as an increase in average wages for remaining workers.
The physical retail industry may be in an existential crisis, and an accelerating pace of interest rate increases is unlikely to help matters. But a retail bust is unlikely to provide a negative shock to financial markets or aggregate economic data the way the energy bust did, and its pain, while significant, will probably be contained to communities with shuttered storefronts and darkened malls.
To contact the author of this story:
Conor Sen at csen9@bloomberg.net
To contact the editor responsible for this story:
Mike Nizza at mnizza3@bloomberg.net
Before it's here, it's on the Bloomberg Terminal.
LEARN MORE