Prophets
Fed Needs to Work Harder at Deprogramming Bond Traders
It's been very profitable for traders over the past three decades to buy whenever there's been the slightest uptick in yields.
by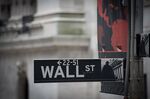 The idea that the hyper-fast growth in the American economy in the post-World War II boom period was a never-to-be-repeated outlier has moved beyond consensus to the level of a shared truth. Economists and traders alike snicker when they hear the Donald Trump administration predict that expansion of gross domestic product will return to the good old days of 3 percent.
Those who traffic in the market for interest rates have absorbed this long inculcation of dimmer economic optimism. After all, the three-decade rally in bond markets is proof of the lower-growth environment and the unlikely return of runaway inflation that drove short-term rates to 20 percent in the early 1980s. And while a 0.625 percent Federal Reserve policy rate appears absurdly low for an economy at full employment with easy financial conditions and stocks at new highs, there's an army of skeptics sure that we are one hiccup away from another disappointment in growth. 
It has paid handsomely to stay with this secular-stagnation view. The most successful bond investors never forget to step in and buy in bulk with both hands on the smallest uptick in yields because these periods never last long. Just look at how fast the market recovered from 2013's "Taper Tantrum," when 10-year Treasury yields shot up from less than 1.75 percent to 3 percent between May and September of that year, only to wend their way back to 1.375 percent by July 2016. Fed caution turned into outright timidity as policy makers only executed two 25-basis-point December rate hikes in the past two years, far fewer than they had projected and despite noting long ago that the economy was nowhere near the emergency-room patient it was in 2009.

Secular stagnation in Western economies isn't a trendy topic, but it's the foundation for many investment decisions. Though former Treasury Secretary Larry Summers drew much criticism when he gave his famed stagnation speech at the International Monetary Fund in 2013, the thesis attracted new adherents. Rather than displaying vigilante tendencies as in the 1980s and 1990s, bond traders readily accepted a zero-rate policy with no fear that it would spark runaway inflation. In fact, traders bullied the Fed into a lower-for-longer strategy, signaling to policy makers through their pricing structures that any rise in short rates couldn't be sustained. They found a kindred spirit in Fed Chair Janet Yellen, who never met a headwind she didn't like.
Almost eight years of slow and steady growth with minimal inflation may have lulled the secular stagnation crowd into such a deep sleep that they can't imagine a more aggressive Fed, or the possibility of a revival in economic animal spirits followed by upward price pressures. The era of the Fed's start-and-stop hike pattern repeatedly punishing rates traders putting on long-term short positions may be coming to an end after the central bank trotted out New York Fed President and FOMC Vice Chairman William Dudley for an unscheduled interview last week to beat bond traders investors over the head with a warning that tighter policy is imminent.
The herd of Wall Street analysts responded by shifting their rate-hike calls forward to March from June, and traders grudgingly pushed up the odds of an increase this month to almost 90 percent from 30 percent. Further out, the rate structure hasn't shifted much higher and the yield curve remains near its lows, signaling that bond traders still think the Fed and Yellen won't have the backbone to meet their forecast of three hikes for 2017, much less the possibility of an inflation flare-up. They just see the timing as shifting forward. Summers would be proud.

It is important to recall that this Fed was on a path of removing accommodation long before the Trump's election opened up the possibility of a supply-side investment boom driven by tax and regulatory reform. The readings on business confidence since the election have been stratospheric, and there is every reason to believe that corporate America will drive a powerful wave of investment once there is clarity on the tax and depreciation landscapes. The presence of Wall Street and business leaders in the cabinet offers the chance that this will be the most pro-business administration in decades.
The risk asset markets have bought into this optimism, but the bond vigilantes are long gone. It will take a quicker series of rate hikes this year and next to begin the long process of deprogramming bond traders from 33 profitable years of buying dips. A herd traveling in a straight line for that long won't be easily rerouted.
This column does not necessarily reflect the opinion of the editorial board or Bloomberg LP and its owners.
To contact the author of this story:
Scott Dorf at sdorf7@bloomberg.net
To contact the editor responsible for this story:
Robert Burgess at bburgess@bloomberg.net
Before it's here, it's on the Bloomberg Terminal.
LEARN MORE