Companies
Uber Needs More Than 'Leadership Help' for a Churlish Boss
Companies aren't usually punished for the character flaws of executives. Travis Kalanick is different.
by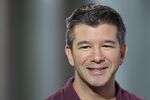 ­"This is the first time I've been willing to admit that I need leadership help and I intend to get it," wrote Travis Kalanick, the chief executive of Uber, in an email to his staff the other day.
In that same email, which he sent out after Bloomberg published a video showing him berating an Uber driver, the 40-year-old CEO also said that the incident reminded him that he "must fundamentally change as a leader and grow up."
To which the only proper response is: What took you so long, bro?
Not to put too fine a point on it, but Kalanick is a first-class jerk. And the company he founded -- and, to give him his due, built into a ride-hauling juggernaut -- pretty much takes its cues from the boss. Remember when Kalanick gave an interview to GQ magazine and said the company might as well be called "Boob-er" because he was now so desirable to women? Or how about the way the Uber staff used to mess with its chief competitor Lyft by calling for Lyft rides and then canceling them? Or the time an Uber executive used its technology to track a Buzzfeed reporter's ride without permission? Or the technological tricks the company reportedly uses to deceive the authorities in cities around the world?
Peter Thiel has called Uber "the most ethically challenged company in Silicon Valley," and while he's hardly an unbiased observer (he's an investor in Lyft), I've heard plenty of other people in Silicon Valley say he same thing.
For the most part, Uber's stumbles haven't slowed it down. Indeed, my Bloomberg colleague Brad Stone, the author of "The Upstarts," about Uber and Airbnb,  told me that Kalanick's rough-and-tumble ethos was probably necessary as the company fought regulators and the taxi monopolies in one city after another. And its first-mover advantage remains powerful: Uber has nearly achieved the status of Xerox — its name signifies not just a company but an activity.
Besides, companies are rarely punished by consumers for the sins of their executives. That Henry Ford was a bigot who owned an anti-Semitic newspaper didn't much matter to buyers of Ford cars. Some years ago, the Allentown Morning Call revealed that Jeff Bezos's Amazon didn't install air conditioners in its warehouses; instead, it kept ambulances parked outside to revive workers who collapsed due to heat. Amazon's revenue kept rising. So long as Uber's technology worked -- and it did, beautifully -- nobody was going to dwell on either Kalanick's or the company's immaturity.
But this time it feels different. It feels a little like the final scene in Ian McEwan's comic novel, Solar, in which all the bad things the protagonist has done throughout the course of the book come back to bite him all at once.
It began when Kalanick joined an economic council formed to give business advice to President Donald Trump. He quickly resigned after employees and customer howled in protest. When taxi drivers at JFK Airport in New York went on an hour-long strike to protest Trump's ban on travel from seven mostly-Muslim countries, Uber tweeted that it was dropping surge pricing at the airport, infuriating both the taxi drivers and the protesters.
The hashtag #deleteuber began trending; it's since become a catch-all for Uber critics:
And even that spate of impressively bad news was overshadowed after a former Uber engineer, Susan J. Fowler, wrote an utterly convincing account of her experience facing sexual harassment, and then indifference and outright hostility when she tried to get the company to do something about it. Then came the coup de grace: the video showing Kalanick arguing with a driver who complained that his business had been hurt by Uber's price reductions. "Some people don't like to take responsibility for their own shit," Kalanick says. Ugh.
Do these recent black eyes have the potential to harm Uber in a way that previous problems have not? I think the answer is yes, for three reasons.
Even though Uber is the biggest brand, ride-hauling has become commoditized. A rider who opts for Lyft over Uber will find little difference in the service. And while Lyft remains a distant second, it's in plenty of cities; indeed, many drivers contract with both services. So people disgusted with Uber can easily switch. "I've heard 'I'm calling a Lyft' more times in the past week than in the past six months," says Lise Buyer, a partner with the Class V Group, a technology advisory firm. For its part, Lyft is trying to take advantage of the moment by raising a new round of capital.
The election of Trump has made this an unusually heated political moment, with Americans taking sides as never before. For instance: the decision by Nordstrom Inc. to eliminate Ivanka Trump's merchandise from its stores became instantly controversial, with some customers applauding and others threatening a boycott. (Never mind that Nordstrom says it made the move for the most uncontroversial of reasons: the stuff wasn't selling.) Fairly or not, Uber is now viewed as having taken several "pro-Trump" actions. In addition, sexual misconduct has become a galvanizing issue that can also cause people to shun a company. (Just ask Baylor University.) If the #deleteuber campaign gains traction, it has the potential to cost Uber the urban, upscale — and heavily Democratic — riders the service depends on.
The big surprise in Fowler's blog post was not the sexual harassment allegations — did one really expect anything different from a "baller" culture, as Kalanick describes life inside Uber? No, it was all the other ways that Uber's culture is dysfunctional. She makes Uber sound like Game of Thrones — a comparison she makes explicitly. Executives openly undermining their supervisors in the hope of replacing them. That sort of thing. The result, writes Fowler, is that "nobody knew what our organizational priorities would be from one day to the next and very little got done."
Would you want to work in a place like that? A company that combines that cutthroat culture with rampant sexual harassment is going to start having problems attracting talented people.
"Information about the work environment that is seeping (or gushing) into the real world now will undoubtedly have some impact" on job candidates, Buyer told me. "There are plenty of other well-funded, super-interesting places to work. And hey, if your interest is automotive, Lyft is just a few blocks away."
It's pretty obvious what needs to happen. Kalanick doesn't just need "leadership help"; he needs to bring in an actual leader, someone who knows how to run the sizeable company that Uber has become. He can talk all he wants about needing to grow up, but he's run out of time, and out of chances.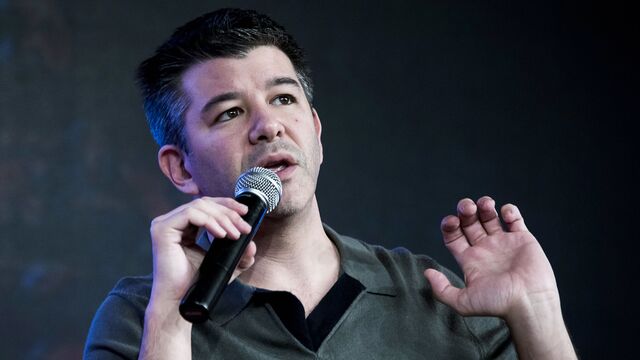 This column does not necessarily reflect the opinion of the editorial board or Bloomberg LP and its owners.