Share the View
Why Small-Town Kansas Needs Foreigners
A daily digest of opinions and analysis from Bloomberg View.
by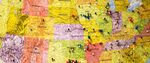 An Immigration Crackdown Would Hurt the Heartland
A cruel irony: Many Midwestern towns that rallied around Donald Trump stay afloat thanks to local colleges, and those, in turn, depend on international students. If the new administration scares off Chinese teenagers (and their parents) willing to pay for an American education, Noah Smith explains, it's small burgs like Hays, Kansas (population: 20,000) that will suffer.
Even the Sports Report Is Biased, Big-League!
Political journalism is rife with fights about slanted coverage and shady stories. Who's to say the same won't happen to sports radio? Novelist Harlan Coben imagines a nightmare world not unlike our own, where the final score could be fake news. (Sad!)
Melania Expounds on Public Service, Trump-Style
The first lady said in a lawsuit that her White House presence creates "major business opportunities" — or at least it would have, if only a nasty newspaper hadn't damaged her brand. It may not be much of a surprise, given her husband's well-documented conflicts of interest, but Tim O'Brien says the admission could help enterprising journalists untangle the Trumps' financial ties.
Texas Prepares to Battle Its Sanctuary Cities
Unlike California, the state of Texas has no real affection for its immigrant-friendly enclaves. But as state lawmakers in Austin stand off against sanctuary cities like — well, also Austin — Francis Wilkinson wonders: How much damage can Texas stand to inflict on itself?
What Brazil's Populist Bust Could Teach America
Latin America's largest economy provides an object lesson in the dangers of sweetheart deals and naked protectionism — just ask Dilma Rousseff. Mac Margolis shares some hard-won lessons from the Southern Hemisphere.
Ritholtz's Reads
"Sexy" companies like Snap tend to be bad investments (FT Alphaville)
This company has built a profile on every American adult (Bloomberg)
Dismantling Dodd-Frank: A Valentine's Day gift to Wall Street (the Guardian)
(Read Barry Ritholtz's full daily news roundup.)
Bloomberg Gadfly 
(Read more from BV's sister site for fast business commentary.)
This column does not necessarily reflect the opinion of the editorial board or Bloomberg LP and its owners.
To contact the author of this story:

Before it's here, it's on the Bloomberg Terminal.
LEARN MORE