Prophets
Business Optimism Is Riding High, Maybe Too High
Political discourse needs to change quickly to keep the momentum going.
by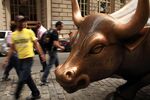 Sentiment has a way of quickly turning. A survey of my firm's clients in October showed that 89 percent expected the next recession to start by the end of 2017. The percentage fell to just 21 percent in our January survey.
Optimism related to the Donald Trump administration's ability to support businesses and the economy with corporate tax cuts, personal tax cuts, infrastructure spending, and reduced regulations are behind the significantly improved outlook. In fact, our clients reported plans to increase activity, capital expenditures and hiring in 2017 as a direct result of more positive economic expectations.

But the plans to spend more are still just plans. Without economically supportive policies and fiscal stimulus, this optimism could prove ephemeral. If Trump wants to support and strengthen the U.S. economy, his administration will need to act quickly. Equities are struggling to maintain their post-election momentum, the dollar is sliding and havens such as gold are in demand.
The current political discourse is not focused on investment and business. It is focused on executive orders banning immigrants, refugees, legal residents and visitors. This headline-grabbing and potentially unconstitutional immigration ban is a nasty side-show distraction, compared to the real goods the Trump administration will need to deliver to support the U.S. economy and financial markets. While the immigration ban may seem far removed from business, it has led the chief executive officers of companies including General Electric Co., Goldman Sachs Group Inc. and Google Inc. to object and plunge into a political melee. It has also increased the risk of uncertainty for corporate strategists and executives.
Companies that had been planning with almost absolute certainty to purchase more CapEx goods, hire more people, and increase their business activity may now be feeling a bit more uncertain in the face of such distractions. When I advise executives and corporate strategists, I remind them that they fundamentally have one job: Don't get fired. Those executives and strategists who have been planning for a smooth and linear slide down a rainbow of fiscal policies into a pot of higher corporate profits and dividends are likely a bit more fearful now.
Although economists have struggled with the causes behind economic slowdowns and recessions, the source is fairly simple: If the pendulum of fear and greed swings toward fear, then companies will invest less, spend less and hire less. Driven by uncertainty, that pendulum is now at risk of swinging toward fear -- and no executive or corporate strategist wants to be cut down by it.
The Federal Reserve has recently noted that investment has been soft, yet it's more fragile than most investors and analysts may realize. Inventories were the main driver behind increases of U.S. investment in the third- and fourth-quarter gross domestic product reports, but gains in inventories are often followed by sharp declines. And since many companies expect a more favorable tax regime under the Trump administration, they built inventories at a rapid pace last quarter to receive what they believed would be larger deductions under the tax regime in place during 2016.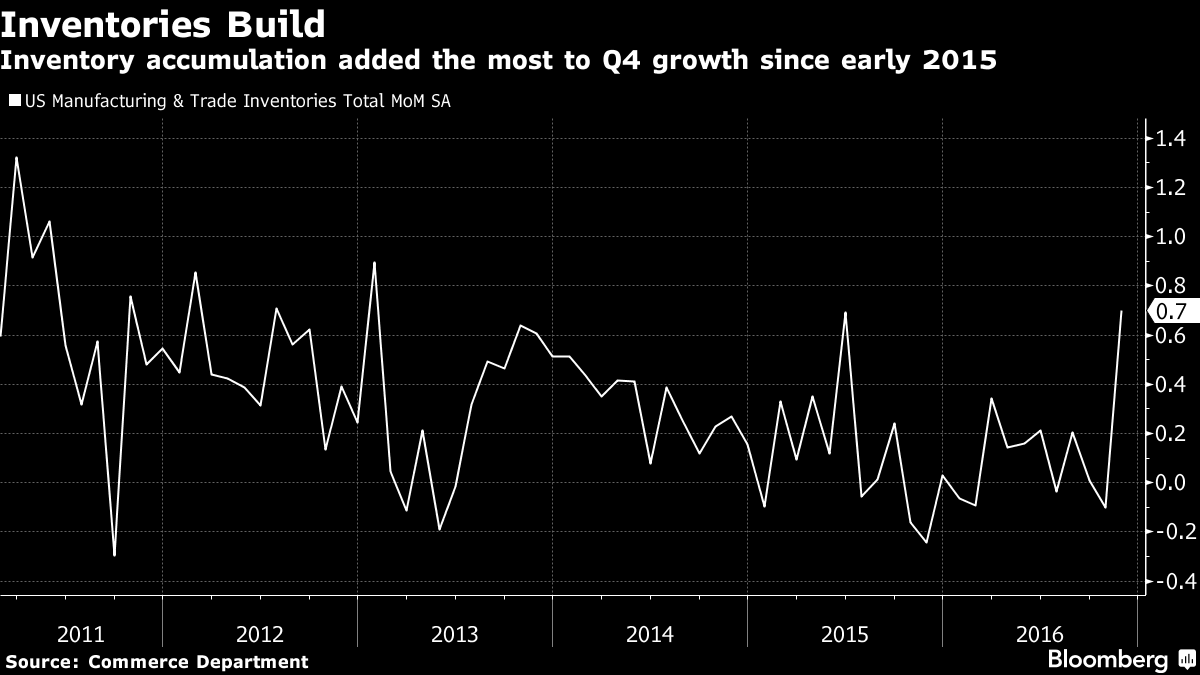 Because inventory increases often precede significant declines, fixed investment could be the difference between a solid and a weak first-quarter GDP report. Subcategories of U.S. fixed investment spent most of 2016 at, near, or in recession. Overall fixed investment contracted for three consecutive quarters through mid-2016 and was almost flat in the third quarter, before rising in the final three months of the year at a growth rate not seen since the third quarter of 2015.
But uncertainty could cause investment to fall. After all, total equipment investment contracted for four consecutive quarters through September, before rising in the fourth quarter. Increased uncertainty in a higher interest rate environment presents incentives for buyers to hit the pause button on new purchases, potentially weighing on investment in the first half of 2017.
Even residential fixed investment -- housing -- was in recession during the second and third quarters of 2016. Plus, with the post-election recent rise in 30-year Treasury rates, mortgage rates have risen sharply. That provided headwinds to new and existing home sales in December, and it could present further risks in 2017. The risks to housing can also been seen in a year-over-year doubling in the percent of homes that are going from pending back to for sale. 
With borrowing costs on the rise and the dollar relatively strong, there are plenty of headwinds working against corporate investment. But the hope for fiscal stimulus is keeping company executives optimistic -- for now. To support investment, job growth, the economy and markets, the Trump administration needs to focus on pro-business fiscal, regulatory and tax policies. Distractions that unnerve business leaders only increase downside risks for financial markets and the economy.
To contact the author of this story:
Jason Schenker at jasonschenker@prestigeeconomics.com
To contact the editor responsible for this story:
Robert Burgess at bburgess@bloomberg.net
Before it's here, it's on the Bloomberg Terminal.
LEARN MORE