Share the View
How China and the U.S. Could Still Be Trade Buddies
A daily digest of opinions and analysis from Bloomberg View.
by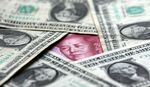 Trump and Xi Can Help Each Other on Trade. Really.
The Chinese president says globalization is good; his American counterpart says trade must be fair. So where's the conflict? The Bloomberg View editorial board says the two could do themselves (and the world economy) a favor by holding each other accountable. 
Time for India, Japan and Other Regional Powers to Step Up
Caught between an unpredictable U.S. and a domineering China, jittery Asian nations need to stand together if they hope to maintain their prosperity and freedom, Mihir Sharma argues.
Turkey's New Constitution Would End Its Democracy
There's nothing wrong with moving from a parliamentary system to a presidential one — if only what's happening in Ankara were that simple. Noah Feldman cautions that Erdogan's efforts to consolidate power would effectively make him a strongman. 
Is Inflation Finally Stirring? Don't Bet on It
Sure, the stock market has rallied, bond rates have risen, and the CPI has moved upward at a pace not seen since 2014, but Satyajit Das warns that rising prices obscure deeper, longer-term problems.
No, the Oval Office Won't Change Trump
Presidents can sometimes surprise voters, but the job never alters a person's fundamental character. If the new commander in chief is immature at 70, Albert R. Hunt says, chances are he'll never grow up.  
Ritholtz's Reads
 (Read Barry Ritholtz's full news roundup.)
Get Share the View every morning in your inbox. Subscribe here.
To contact the author of this story:

Before it's here, it's on the Bloomberg Terminal.
LEARN MORE