Three Big Issues for Trump's Treasury Pick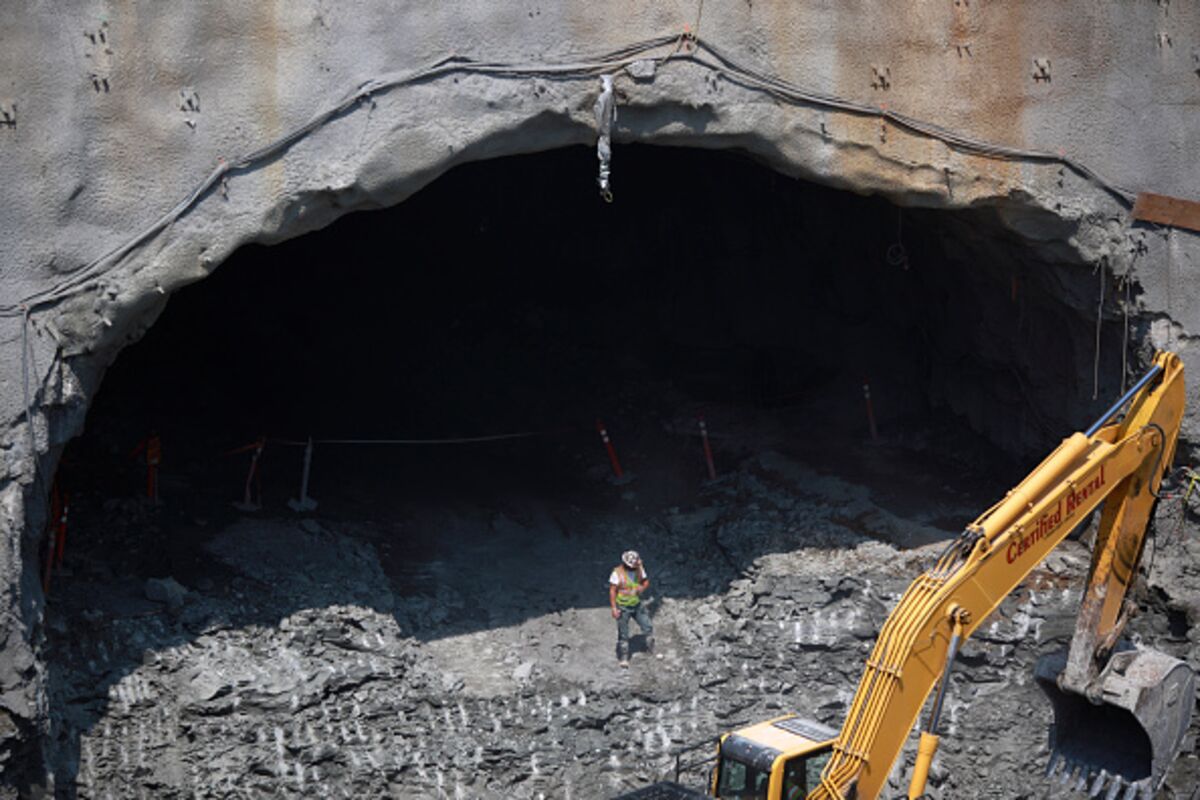 Photographer: Luke Sharrett/Bloomberg
Steven Mnuchin, Donald Trump's nominee for Treasury secretary, will be at the center of the new administration's plans to promote growth and jobs. On its face, it's an appealing agenda -- rolling back excessive regulation, reforming the tax code, and encouraging investment in infrastructure. But success will depend on squaring those goals with the demands of fiscal and financial stability. At his confirmation hearing on Thursday, he must explain how he plans to make it happen.
Related: How to Deal With Trump's Cabinet
For a start, Trump has vowed to dismantle the Dodd-Frank financial-reform law. It's true that the regulatory system it created is absurdly complicated. Yet the problems it addressed weren't imaginary. A simpler system won't make finance safer unless financial institutions are also forced to be more resilient, so that if they fail, taxpayers aren't left to bear the costs.
How do proposals such as softening or removing the Volcker Rule, and reducing the powers of the new Consumer Financial Protection Bureau, conform with the need for financial safety? Should banks and other financial institutions be compelled to finance their operations with more capital and less debt?
Another issue for Mnuchin is tax reform. During the campaign, Trump said he'd cut the corporate tax rate from 35 percent to 15 percent and impose a one-time levy of 10 percent on profits held abroad. The seven brackets of the personal income tax would become three, the estate tax and alternative minimum tax would be scrapped, and the standard deduction would be raised to $15,000.
The U.S. tax code badly needs an overhaul, but independent analysts estimate that this plan would cut revenues by trillions of dollars over the next two decades. Higher growth in the early years would (slightly) reduce the shortfall in the first 10 years; after that, the plan would drag growth below the baseline by raising interest rates, making the revenue shortfall even worse. What grounds are there for believing that this tax plan would raise growth not just a little for a while, but by a lot and permanently?
Finally, there's the question of how to pay for the upgrade the country's aging infrastructure so badly needs. Trump has promised to "build the roads, highways, bridges, tunnels, airports and railways of tomorrow." The challenge is to choose the right projects and finance them in ways that don't cause public debt to grow faster than the economy.
Choosing which projects to fund is outside the Treasury Department's purview. But structuring such a vast public-works program would be a financial challenge. How will the new administration choose which projects to support and which to skip? How will tax relief for private infrastructure be structured to ensure that taxpayers get good value for money? And what principles will govern the design of the private projects -- especially when it comes to recovering costs through tolls and other user charges?
To contact the senior editor responsible for Bloomberg View's editorials: David Shipley at davidshipley@bloomberg.net.