National
The Classy Way to Let Companies Sponsor National Parks
Companies sponsor Italy's treasures without being gauche. U.S. parks can't afford to pass up the money.
by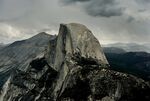 President-elect Donald Trump's nominee for Interior Secretary, Representative Ryan Zinke, heads to Capitol Hill for Senate confirmation hearings on Tuesday. If he gets the job, one battle he'll inherit is over advertising in national parks.
Last month, the director of the National Park Service signed an order allowing parks to place plaques thanking givers on benches, to put corporate logos on temporary signs, and to temporarily name rooms after contributors. (A proposal to allow logos on exhibits was ditched after public outcry.)
Opponents were scandalized. For example, Tim Wu, a Columbia University law professor, onetime political candidate and author of "The Attention Merchants: The Epic Struggle to Get Inside Our Heads," has called for Americans to resist advertising in parks on the theory that "we should not simply resign ourselves to a world saturated by commercial appeals at the cost of our private and sacred spaces."
However, there's a way for Zinke to secure badly needed corporate funds for public parks without desecrating national property. Sponsorships don't need to entail advertising in parks. Instead, corporations should be encouraged to make donations and then promote them on their own – not in parks themselves.
Let's say a company supports a park. The company could promote its sponsorship with signs in its stores, e-mails to customers or ads on television and social media. It wouldn't be in the company's interest to brand park property itself, because that would rankle the many potential customers who would regard such marketing appeals as gauche.
For example, Chipotle convinced King County, Washington to let it put giant Styrofoam burritos on parks and trails as part of a scavenger hunt. That's tacky, and likely to turn off a lot of burrito lovers.
But letting consumers know about their support for parks in more graceful ways would be good for business. A 2015 study of consumers in nine countries, including the U.S., found that 91 percent expect companies to tackle environmental and social issues. And 62 percent say they would take a pay cut to work for a socially responsible company.
People of all persuasions support corporate social-responsibility initiatives for noncontroversial causes. Lining up behind national parks would help businesses avoid the backlash that comes with identification with more controversial causes.
It would also be good for parks. The corporate promotions of their support on non-park property could reach new audiences and increase visitors.
And the cash is badly needed. The National Park Service's budget has been cut from nearly $3.3 billion in discretionary funds in fiscal year 2009 to $2.85 billion in the current fiscal year. In February, its backlog of deferred maintenance projects that it deems necessary to maintain its infrastructure reached $11.93 billion. And Trump has promised to cut taxes. So Zinke will need to be creative to find the funding he'll need.
Wu warned that "history and logic suggest that, once advertisers become a major funding source, they create their own priorities, and unless carefully controlled they will warp the underlying space to serve their interests."
He's right, but the alternative is to get funding from Congress. Guess what? Senators and representatives have their own interests to advance, too. Zinke should become a zealous advocate for the public interest. Declining or not pursuing cash that could serve that interest would be wrong.
Wu also cautioned that "once an institution is dependent on ad revenue, it's impossible to put the Crest 3D White Radiant Mint toothpaste back in the tube." True, but unfortunately Congressional funding, which is allocated annually, can be just as fickle as corporate donations.
The U.S. has a long history of businesspeople supporting parks without turning them into Times Square. John D. Rockefeller Jr. and his son donated millions to parks, including Acadia, Grand Teton and Yosemite.
Parks advocates who are skeptical that modern corporate sponsorships can be classy should check out Italy. Fashion houses have long supported that country's national treasures. The Colosseum was restored with money from Tod's. Fendi funded the restoration of the Trevi Fountain. Diesel paid to restore the Rialto bridge. Bulgari funded the refurbishment of the Spanish Steps. Versace took care of Milan's Galleria, while Salvatore Ferragamo helped with the renovation of Florence's Uffizi Gallery.
Last time I visited, none had engraved their logos into the ancient stone nor scattered around oversize replicas of their shoes.
To contact the author of this story:
Kara Alaimo at kara.s.alaimo@hofstra.edu
To contact the editor responsible for this story:
Jonathan Landman at jlandman4@bloomberg.net
Before it's here, it's on the Bloomberg Terminal.
LEARN MORE