The Tests That Tillerson Must Pass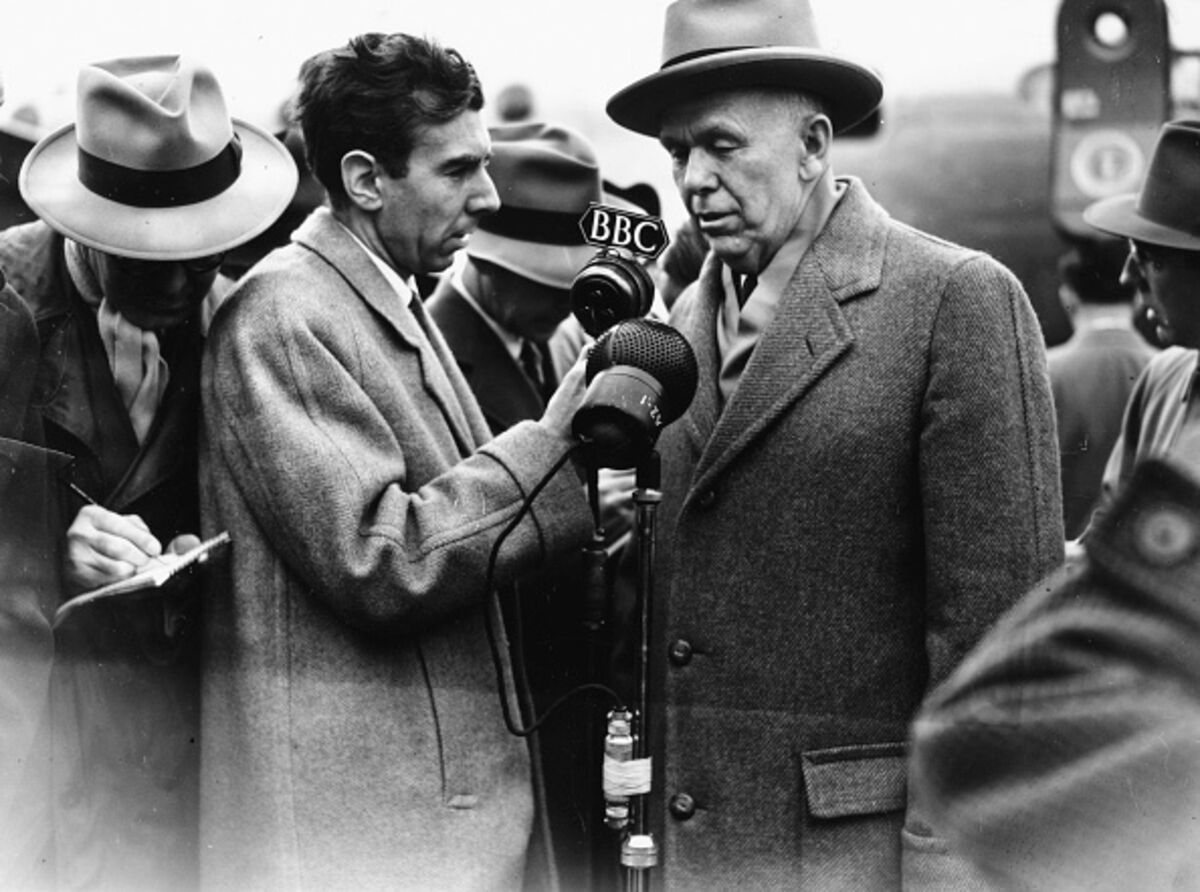 Trump's pick is no George Marshall.
Photo: Keystone
Rex Tillerson, President-elect Donald Trump's nominee for secretary of state, can expect "more questions than normal" at today's confirmation hearing, according to the senator who will preside over it. It's entirely justified.
Related: How to Deal With Trump's Cabinet
Previous secretaries of state have served as senators, generals, even headed other cabinet departments. Tillerson would be the first person to hold the office without any military or government experience at all. His views on foreign affairs are relatively unknown and need a thorough vetting.
Yet his worldview is hardly untutored: You can't run a corporation as big as Exxon Mobil Corp., with operations in more than 50 countries, without knowing what keeps the globe spinning. How Tillerson will square the experience and responsibilities of his old job with those of his potential new one deserves scrutiny.
Exhibit A is Tillerson's relationship with Russian President Vladimir Putin, with whom Exxon signed a potentially lucrative partnership in 2011. In closed-door meetings with senators, Tillerson has signaled that he recognizes Russia as a threat. He should have to explain publicly the circumstances under which the U.S. should consider easing or ending its sanctions on his ex-business partners.
More broadly, notwithstanding his divestment of his significant stake in Exxon, Tillerson should lay out clear steps to mitigate future possible conflicts of interest. At her confirmation hearings for the same job, Hillary Clinton was grilled on her ties to the Clinton Foundation, and her failure to allay such concerns still casts a shadow over her legacy.
Tillerson also needs to address the dissonance between his views on climate change and trade and those of his boss. Should the U.S. withdraw from the Paris climate accord? (As he himself has argued, the correct answer is "no," but that's not what the president-elect thinks.) Exxon Mobil's success has depended on a global economy open to trade and investment. Won't Trump's trade wars imperil that system?
The goal of such pointed questions is not to get nominees to contradict their president. Rather, it's to elucidate their own views on how they will approach their job.
The public also needs to know how Tillerson views the network of alliances that have undergirded U.S. security and global stability since the end of World War II. It needs to know how Tillerson thinks about managing relations with China, defining success in Afghanistan and Iraq, and rolling back Iran's nuclear program. On these and countless other issues, Tillerson's counsel will be critical to a president who has even less diplomatic experience than he has.
Of course, Tillerson also brings proven management skills and an engineer's mindset to thorny problems. And he has other unique and valuable experience to offer -- like how to deal successfully with the oil exporters that comprise some of the world's most corrupt, dysfunctional regimes. On behalf of his shareholders, he achieved impressive results. Now his interrogators must find out how he plans to do the same on behalf of the American people.
To contact the senior editor responsible for Bloomberg View's editorials: David Shipley at davidshipley@bloomberg.net.