Sugar Wars, Brains and Infographics Galore

Barry Ritholtz is a Bloomberg View columnist. He founded Ritholtz Wealth Management and was chief executive and director of equity research at FusionIQ, a quantitative research firm. He blogs at the Big Picture and is the author of "Bailout Nation: How Greed and Easy Money Corrupted Wall Street and Shook the World Economy."
Read More.
The weekend is here! Pour yourself a mug of Burundi coffee, grab a seat by the fire, and get ready for our longer-form weekend reads:
Be sure to check out our Masters in Business interview this weekend with Bruce Tuchman, who brought many U.S. cable channels (including Nickelodeon, Sundance and AMC) to a global audience.
Republican Presidents Can't Avoid Recessions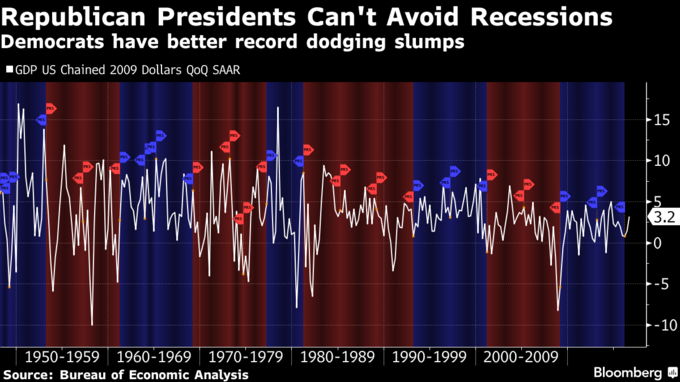 Source: Bloomberg
Want to receive our daily reads in your inbox? Sign up here!
This column does not necessarily reflect the opinion of the editorial board or Bloomberg LP and its owners.
To contact the author of this story:
Barry Ritholtz at britholtz3@bloomberg.net