Trump's Roads (and Bridges and Airports) to Recovery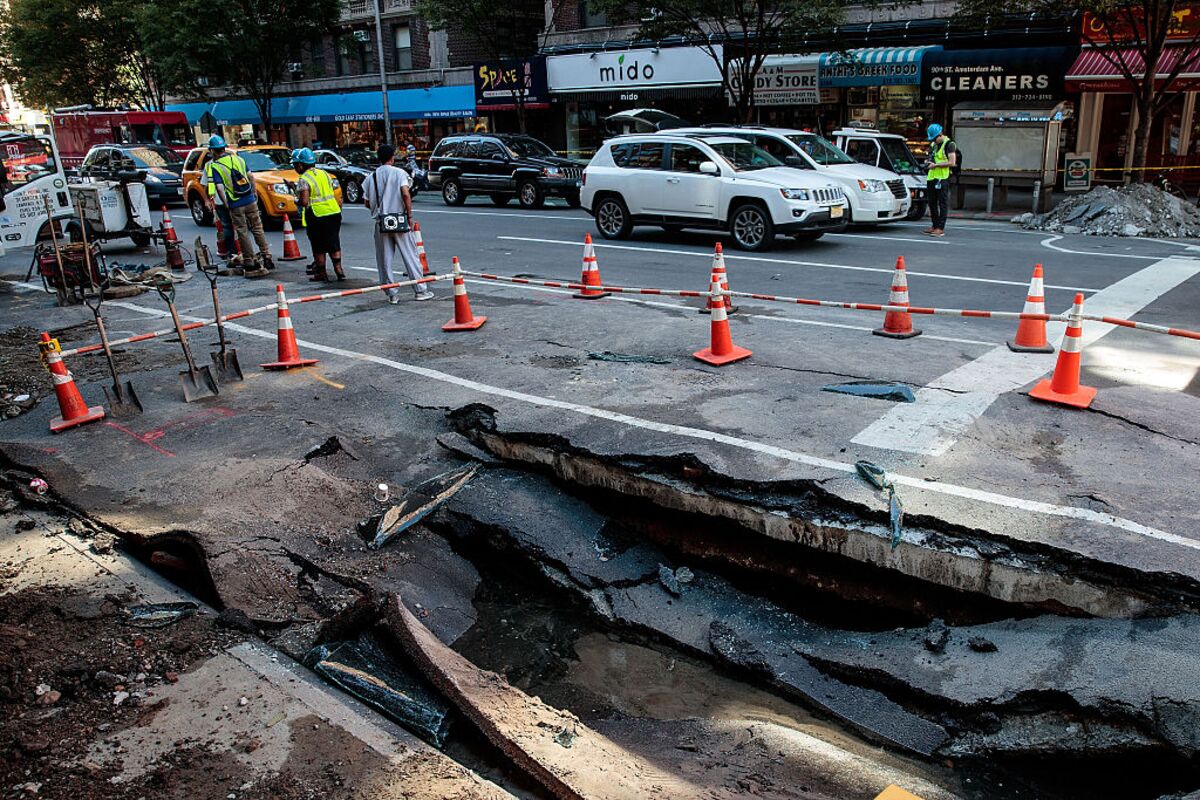 Photographer: Drew Angerer/Getty Images
Come Jan. 20, President-elect Donald J. Trump will start carrying out his agenda. How does he expect to turn his promises into policy? Do his plans make sense? If not, what should he do? Finally, given the political realities of Washington, what's most likely to happen? This is part of a series of editorials that try to answer these questions.
What he says he'll do: Trump has promised to "build the roads, highways, bridges, tunnels, airports and railways of tomorrow." Not to mention schools and hospitals, according to his victory speech. There'll be $550 billion in transportation projects. Tax credits can mobilize a trillion dollars in privately financed spending over 10 years. How these figures are meant to fit together isn't clear.
Does that make sense? Any user of U.S. roads and airports knows the country's infrastructure needs an upgrade. Low interest rates make now a good time to borrow for that purpose, and the spending would stimulate the economy. The claim that tax credits can promote private infrastructure without adding to the fiscal deficit is questionable. If the deficit rises too much or for too long, higher interest rates and inflation will reverse the benefits to the economy. Without knowing more, it's impossible to say whether Trump can deliver.
What he ought to do: The plan needs to be spelled out. Close attention should be paid to the selection and management of projects. Relying on private investment, meanwhile, helps to control costs -- but there are drawbacks. Privately provided infrastructure has to produce revenues, through tolls or other fees, so that investors get a return. This can bias spending away from where it's needed most. Above all, long-term spending commitments need to be matched against realistic projections of revenue.
The most likely outcome: If his alliance with Republicans in Congress holds, Trump might keep his dual promises of higher short-term infrastructure spending combined with lower taxes. This strong fiscal stimulus will boost the economy, but only for a while. As pressure on inflation mounts, interest rates will rise, bringing the surge in growth to an end. If the plan fails to add up even at the outset, it risks creating alarm in the financial markets, and any boost to growth will be brief.
To contact the senior editor responsible for Bloomberg View's editorials: David Shipley at davidshipley@bloomberg.net.