view
Q & A: President Trump's Book of Secrets
How the CIA handles the commander in chief's daily intelligence brief during a campaign and transition.
by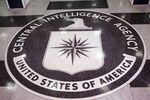 One of the silliest moments of this silly-season 2016 presidential election was when critics of Donald Trump called to deny him the classified security briefs that have been provided to major party candidates for decades. (Although I suppose there are a few who feel he should still be kept out of the classified loop even when he's president.)
But the brouhaha got me wondering about the history of the so-called President's Daily Brief, or PDB, especially its use during presidential campaigns and administration transitions. And, because I'm a lucky fellow, it turned out somebody had already done all the work for me. In his new book "The President's Book of Secrets," David Priess, a former analyst and daily intelligence briefer at the CIA during the Bill Clinton and George W. Bush administrations, tells the story of how the PDB came into existence, how the various commanders in chief put their personal stamp on the process, and which men made the most and least of it (the answers will surprise you).
Priess and I had a chat, which I've edited down for easier consumption.
Tobin Harshaw: David, I found the calls to deny Trump the briefing to be absurd. But I don't think voters ever got an understanding of what level of intelligence the candidates get on the trail. How detailed and frequent are their briefs?
David Priess: The candidates are very busy, hard to pin down, so they usually get just a few briefings over the course of the campaign. Jimmy Carter was an exception: he got many briefings, and two of them lasted more than six hours.  
TH: OK, but when we have a president-elect, things must get more serious, right?
DP: Certainly. After the election, things move to the second of a three-tier process. The president-elect gets a copy of the sitting president's PDB each day, although the intelligence agencies still gear that product toward the interests and desires of the man in the White House. Most presidents-elect have taken regular in-person briefings by intelligence officers, to discuss the context for the assessments they are seeing in the PDB and to provide additional information to the incoming commander in chief.
TH: How has that system worked?
DP: In general, smoothly. The easiest was with George H.W. Bush, as he'd been receiving the book of secrets for eight years as Ronald Reagan's vice president and had served as CIA director. But there have been a few bumps along the way. In 2000, we didn't know who the next president was going to be. Al Gore was already getting the PDB as vice president, but George W. Bush was sitting in Texas and not getting up to speed. Week after week went by before President Bill Clinton broke with tradition and ordered that copies of his daily briefing be sent to Bush, even before the Supreme Court ruling. Bush got his first PDB briefing on Dec. 5, four days before the recount debacle was resolved.
TH: What about Reagan, who I assume wasn't much of a reader?
DP: At first the CIA was concerned that he wouldn't be interested, but they had an ally in Vice President Bush, who convinced Reagan to get both the document and personal briefings while in California waiting for his inaugural. Once, on a plane, he got a long briefing about various Palestinian factions, and he turned to his CIA briefer and said, "But they're all just terrorists, right?" This shows the limits of intel to change preconceived notions -- and that some presidents perceive a general truth that, for them, remains more vital than the details.
TH: Personalized intelligence for the president got going under John F. Kennedy, but what about the transition process?
DP: The CIA set up its first transition hub for the President's Daily Brief in 1968, around the corner from Richard Nixon's office in New York. But it turned out Nixon wasn't interested in the product. Each day they put the PDB into a sealed folder and sent it over. As the transition was wrapping up, they got back the folders, all still sealed.
TH: I'm shocked that a man like Nixon wasn't interested.
DP: It is odd. But he was no foreign-policy novice, having been vice president and a senator keenly interested in international affairs. Also, he had smart advisers around him like Henry Kissinger and Dick Allen who were getting their own personal briefings from intelligence officers during the transition. They surely discussed such issues with him.
TH: Tell me about the third tier of the PDB process.
DP: The daily brief on Inauguration Day is prepared for the outgoing president. As soon as the oath of office is given, however, the book belongs to the new commander in chief, who will get it however he wants. That varies. Traditionally the report was printed on paper; Obama gets his on an iPad. I have no idea what Trump's comfort level is with new technology and which format he'll want.
TH: Which presidents took in-person briefings of the PDB from intelligence officers instead of just reading it?
DP: Gerald Ford did that for one year. Jimmy Carter and Ronald Reagan read the book, and discussed the daily intelligence report with top national security advisers, but without an intelligence officer in the room. During the Reagan years, copies of the PDB were sometimes left sitting around the West Wing; George H.W. Bush told me that this really upset him.
TH: How did that affect how the elder Bush dealt with the book as president?
DP: He had a CIA briefer bring it to him personally to the Oval Office, brief its content to him and a few advisers there, and then take it out of the White House when he left. A few other senior officials, like the secretaries of state and defense, were allowed to get the PDB, but Bush insisted they follow the same procedure: get the book from a CIA briefer, who would return it safely to Langley.
TH: Have the presidents since then taken face-to-face PDB briefings?
DP: Bill Clinton, who as a small-state governor had no experience with classified material, had an insatiable appetite for discussing intel with experts during the transition, but his difficulty keeping on schedule prevented regular briefings while in office. George W. Bush held daily PDB sessions with intelligence officers not only when in Washington, but also while traveling. Obama reads the book every day but meets with a senior intelligence officer less often, usually once or twice a week.
TH: Out of curiosity, what percentage of the brief is actual state secrets and what is just "open-source" news reporting, or even jottings by opinion journalists like me?
DP: The PDB contains analysis from intelligence experts based on all sources -- from highly classified spy reports and intercepted foreign communications to news reports. The ratio of classified to open-source material varies by the day and the topic addressed.
TH: How wide is the distribution usually?
DP: Obama's list has exceeded 30 people, which is above the norm. Others, like Ford, Carter and Bush 41 had fewer than 10. At one point, Nixon seems to have allowed only himself and Kissinger to see it. He played his cards close to his vest on many issues; even today, we're not sure if Nixon read the PDB every day.
TH: Last, as a form of literature, how has the written document changed over the years?
DP: Kennedy got his daily intelligence report in a casual, journalistic writing style. Nixon's was presented like a legal brief. Because Carter loved to write marginal notes while reading, he wanted his PDB printed with lots of white space. George W. Bush liked to discuss not only the analysis but also the operational stuff like spy stories. It surprises many people to learn that W was one of the most voracious consumers of intelligence in our history.
To contact the author of this story:
Tobin Harshaw at tharshaw@bloomberg.net
To contact the editor responsible for this story:
Philip Gray at philipgray@bloomberg.net
Before it's here, it's on the Bloomberg Terminal.
LEARN MORE