Share the View
The Case of the Vanishing State Economic Report
A daily digest of opinions and analysis from Bloomberg View.
by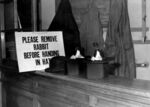 An Economic-Data Disappearing Act 
File under "It's not bad news if you don't publicize it": Kansas Governor Sam Brownback canceled the regular economic update that was supposed to show how the state's tax cuts had helped growth. (Surprise: They seem to have backfired.) Barry Ritholtz says it'll take drastic measures to undo the harm.
Time Warner's Boss Wants Out of Cable. Should You?
There are a lot of ways to look at the massive AT&T-Time Warner tie-up, and here's one: A smart guy wants to sell. If unsentimental media mogul Jeff Bewkes wants out, Justin Fox says, it could mean the cable networks' best days are behind them.
Mergers Raise Prices, Not Efficiency
In other M&A news, new research suggests the main argument for letting big companies combine isn't supported by the data. Noah Smith says that's bad news for consumers, and for the economy in general.
Apple Has Designs on Stifling Innovation
Design-patent law may seem esoteric, but it has significant consequences for innovation. Scott Duke Kominers explains why a Supreme Court case about smartphones — based on century-old law — could help trolls and hurt the rest of us.
Bollywood Jingoism Rebounds Against India
Amid high tensions over Kashmir, Indian nationalists are pushing to keep Pakistani actors and technicians out the country's film industry. Nisid Hajari warns that the high-profile campaign will only serve to reinforce mutual distrust.  
The Clinton-Ryan Corporate-Tax Compromise
Could a Democratic president and a Republican speaker of the House accomplish anything together? Looking to 2017, Paula Dwyer sees an opportunity.
Ritholtz's Reads
It's the demography, stupid! (Financial Times)
The cult of the expert, and how it collapsed (The Guardian)
Hedge-fund managers struggle to master their miserable new world (Bloomberg)
(Read Barry Ritholtz's full daily news roundup.)
Bloomberg Gadfly 
(Read more from BV's sister site for fast business commentary.)
Get Share the View every morning in your inbox. Click here to subscribe.
To contact the author of this story:

Before it's here, it's on the Bloomberg Terminal.
LEARN MORE