India's Cautious Kashmir Solution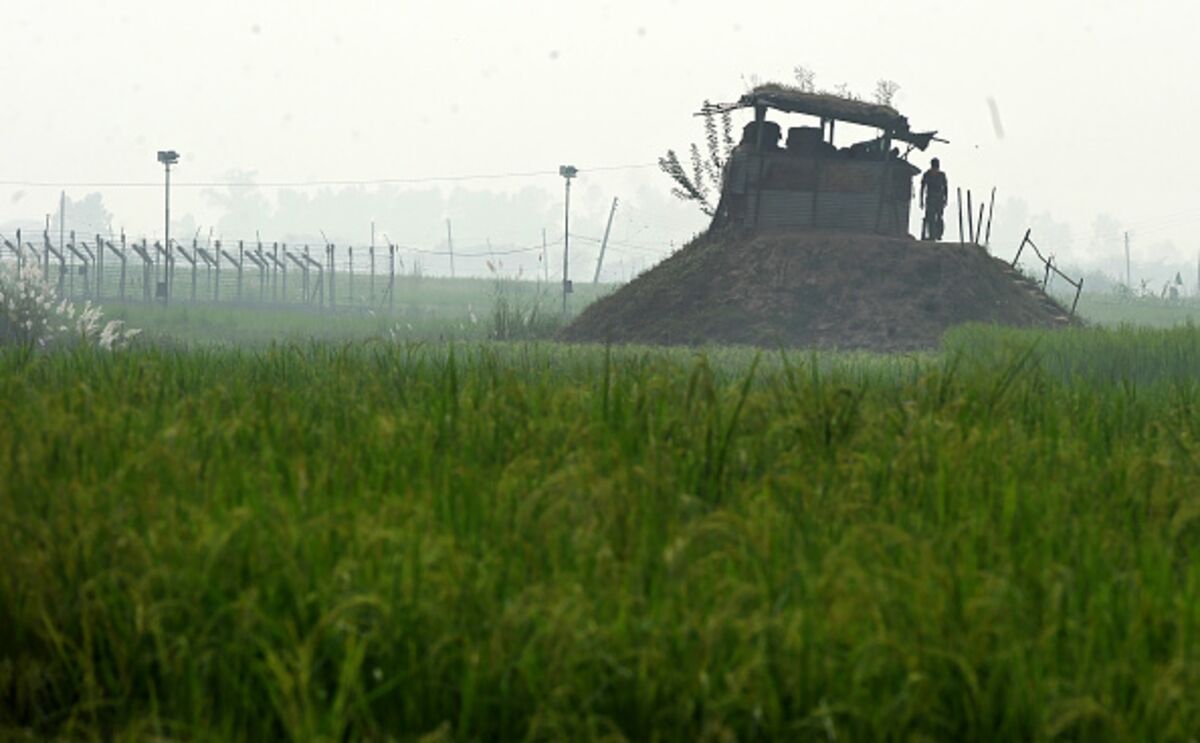 Photographer: TAUSEEF MUSTAFA/AFP/Getty Images
With a strike this week across the de facto border in Kashmir, India appears to have found a new way to respond to attacks by Pakistan-linked militants. Its government should be wary of overestimating the scale of its victory, though, or underestimating the scope of the challenges that remain.
That's not to say India doesn't deserve credit for its deft handling of the latest confrontation between South Asia's nuclear-armed neighbors. After Pakistan-linked militants killed 19 Indian soldiers in Kashmir in mid-September, Prime Minister Narendra Modi faced massive pressure at home to retaliate. Instead, Indian diplomats launched a wide-ranging campaign to isolate Pakistan within the region and internationally.
When the Indian military finally made its move, it limited the scope of its operations to the border area and to terrorist targets, rather than Pakistani army posts deeper in Pakistan-controlled territory. After the raid, official Indian statements were restrained, leaving Pakistan plenty of room to moderate its own response.
India is smart to be so cautious, not least because the constraints on Indian action haven't appreciably changed. The threshold for using force in response to Pakistan-linked attacks may be a touch lower after this week. But not much: It's impossible to predict how Pakistan might react to another such strike, or how much further Indian forces could go without provoking an escalation. The options for halting such a spiral remain as weak as ever. And the risks of action still largely outweigh the benefits; killing a few terrorists is hardly an effective strategy for ending conflict.
The tasks India faces remain the same. First, the country has to do a better job at building up its defenses against such assaults. The next attack could well focus on targets inside India itself, putting a premium on developing better intelligence and surveillance capabilities.
The country also needs to redouble its diplomatic efforts. Its outreach to Afghanistan, Bangladesh and other South Asian nations has helped develop a consensus in favor of regional trade and mutual development, with Pakistan's behavior cast as dangerously destabilizing. The warming of ties with the U.S. has reinforced a growing impression in Washington that America's future lies with India rather than a duplicitous Pakistan. Even China, Pakistan's strongest benefactor, appears to be having doubts about the billions it's pouring into infrastructure and power projects in the violence-wracked country.
Finally, India needs to draw a sharp distinction between Pakistan-sponsored militancy and the legitimate, local grievances of Kashmiris themselves. Countless commissions have laid out what needs to be done: Provide true economic development and opportunity for Kashmiris, as well as a greater degree of political autonomy. Make a credible case for why they should see a future for themselves within India's huge and fast-growing economy, to counteract the jingoistic rants on Indian television that portray young Kashmiris as ungrateful jihadists.
Above all, ease the heavy police and paramilitary presence in Srinagar and other towns so that Kashmiris can go about their lives in peace and dignity again. If India truly wants a stronger hand to combat Pakistan, it needs to stop fighting its own people.
To contact the senior editor responsible for Bloomberg View's editorials: David Shipley at davidshipley@bloomberg.net.