Share the View
As Sea Levels Rise, Some Americans Get Left Behind
A daily digest of opinions and analysis from Bloomberg View.
by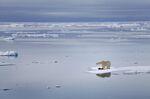 The Toughest Climate-Change Question: Who Gets Saved?
Two U.S. towns -- the remote Alaskan village of Newtok and the Louisiana hamlet Isle de Jean Charles -- may soon be submerged by rising waters. The federal government is paying to relocate just one. Christopher Flavelle examines the U.S.'s flawed system for deciding which coastal towns should be reborn further inland. 
Protecting Gay Teens Trumps Religious Rights
California can continue to ban conversion therapy -- counseling designed to make gay people straight -- after its prohibition survived a challenge on religious-liberty grounds this month. The court said there wasn't enough evidence to conclude the law inhibits religious freedom, but Noah Feldman says it would be justified even if it did.
U.S.-EU Free-Trade Deal Gets Hung Up on Politics
With elections on both sides of the Atlantic making the prospect of a TTIP agreement remote, Leonid Bershidsky says the Obama administration's vision of a new global trade architecture appears to have failed. (For a primer on the contentious politics of free trade, click here.)
Expand the Best Program for Fighting Poverty
Why aren't progressives marching in the streets for a higher earned-income tax credit? It may not be glamorous, but Noah Smith says it would do a lot more good than raising the minimum wage.
Does Uber Even Have an Endgame?
The ride-hailing service is losing scads of cash -- at least $1.3 billion in the first half of 2016 -- and if it plans to ever make money, it's not clear how. Justin Fox surveys business-school professors (who tend to be pretty interested in competitive advantage) to figure out the method behind Uber's madness.
Ritholtz's Reads
How to lie with Fed statistics (A Wealth of Common Sense)
The latest asset management price war: target-date funds (WSJ)
The deeply held ideas of the nation's most elite economists were direct causes of extreme inequality. Here's why. (Evonomics)
(Read Barry Ritholtz's full daily news roundup.)
Bloomberg Gadfly 
(Read more from BV's sister site for fast business commentary.)
Get Share the View every morning in your inbox. Click here to subscribe.
To contact the author of this story:

Before it's here, it's on the Bloomberg Terminal.
LEARN MORE