Let the Public See the Milwaukee Police Video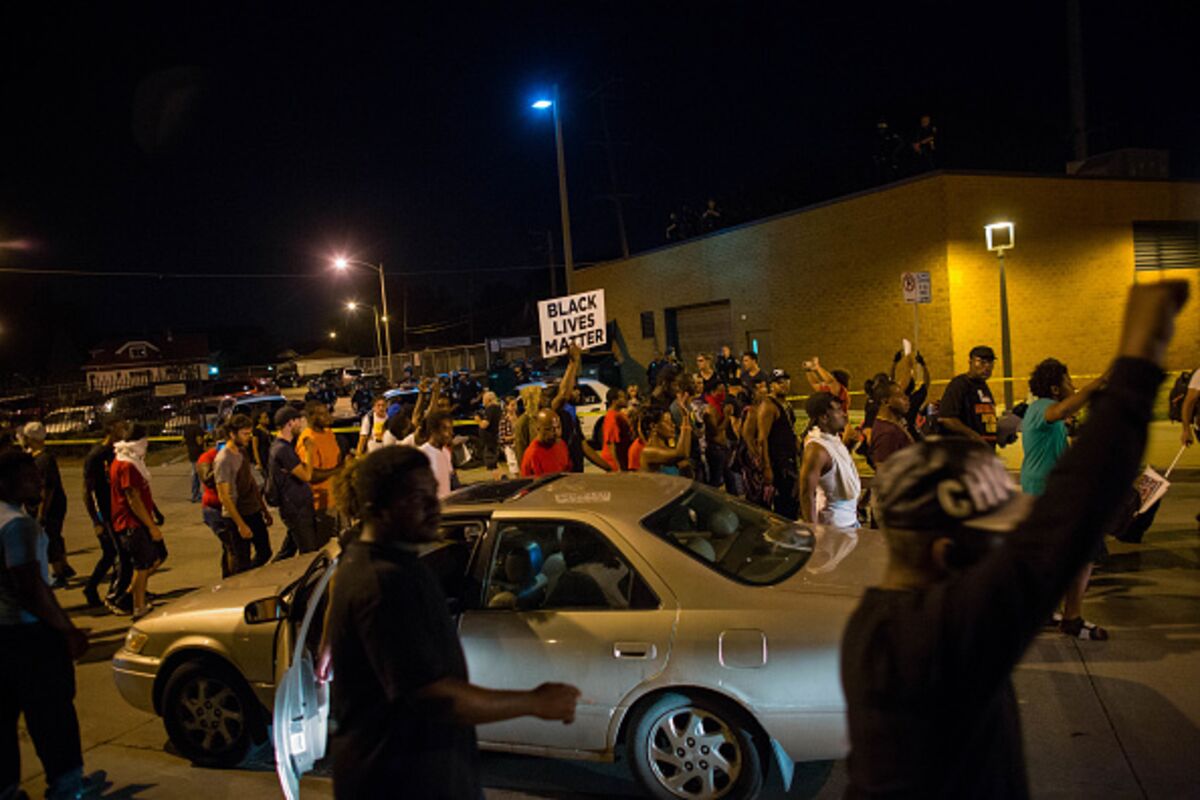 Photographer: Darren Hauck/Getty Images
Nothing can justify the violence and rioting that has taken place in Milwaukee in the last 48 hours, not even a police killing of an innocent person -- which, according to the mayor and police chief, is not what happened in that city on Saturday afternoon. Precisely because they make that claim, the state should release the video they say supports their view.
A traffic stop in Milwaukee turned deadly when a man fled the scene. Based on footage from the officer's body camera, the police chief asserts that the officer's decision to shoot "certainly appeared to be within lawful bounds." He noted that "the individual did turn toward the officer with a firearm in his hand." The mayor says a still photo from the video shows the suspect carrying a gun.
If what they say is true, then releasing the video may help calm tensions in the city. But their word will not be enough to begin repairing the distrust of police that led to the riots. By strongly implying that the video exonerates the officer, the city now has a responsibility to see that it's released publicly.
The decision of whether to release it, however, is out of the city's hands. A state law designed to enhance police accountability mandates that any death occurring in police custody be investigated by an independent state agency. That makes sense, and that agency is now in possession of the video.
The agency should release the video. It's possible, of course, that an inflammatory video will only make a bad situation worse. It's also true that, because police body cameras often don't capture the full context of an incident, such footage can be deceptive.
All the same, once a police department has decided to equip its officers with cameras, it cannot be surprised when the public demands to see the footage. This is especially so when police and public officials make claims about what the footage does or does not show in the midst of a public-safety emergency.
Strict rules about such footage are necessary to protect the due-process rights of both citizens and officers. But when releasing a video could save lives and property, it's hard to make the case for keeping it hidden.
To contact the senior editor responsible for Bloomberg View's editorials: David Shipley at davidshipley@bloomberg.net.