The Bank of England's Stitch in Time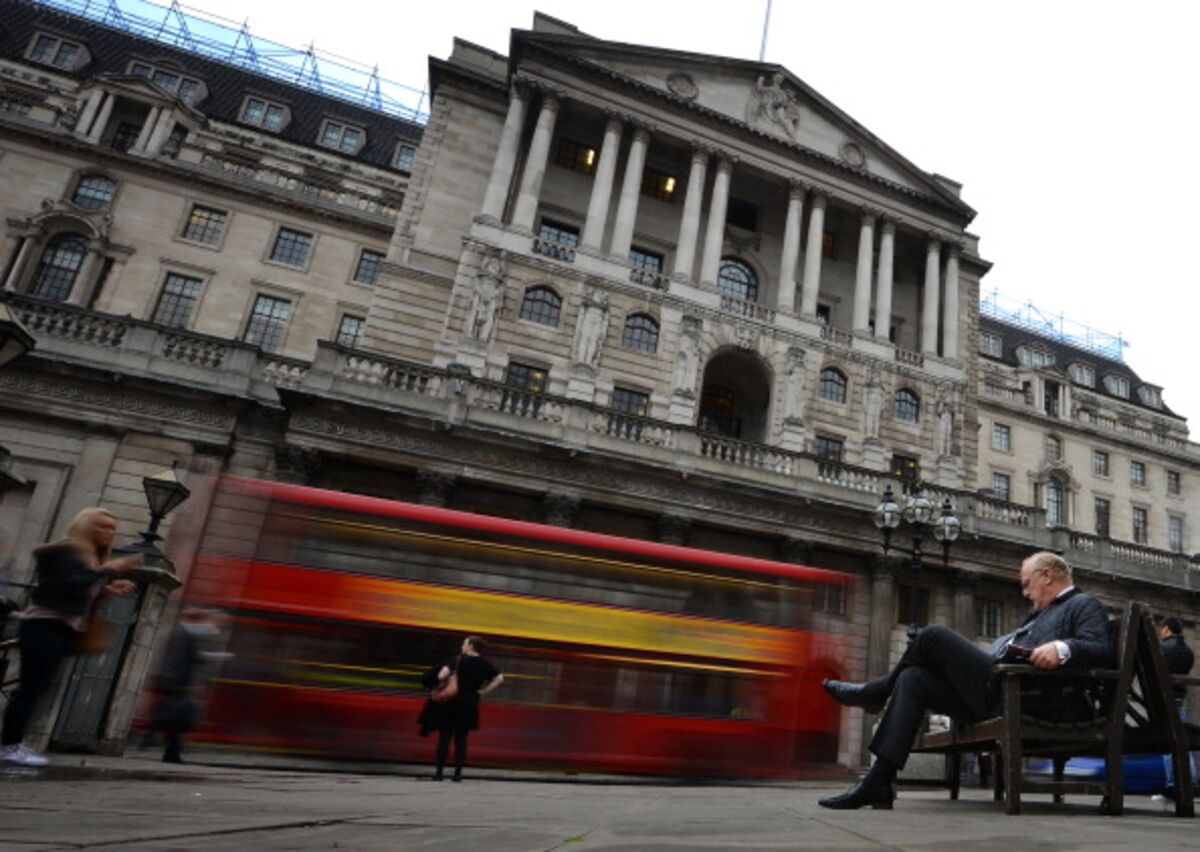 Move along, nothing to see here.
Photographer: BEN STANSALL/AFP/Getty Images
The Bank of England's decision to cut interest rates for the first time since 2009, and to spend 70 billion pounds on bond purchases to spur demand, is an appropriate response to signs that the U.K.'s economy is weakening following the vote to quit the European Union. Yet the details of the announcement underline the uncertainty the central bank now has to contend with, and the limits to the tools it can use.
Governor Mark Carney explained that he is trying to anticipate a slowing of demand more than reacting to one that's already happened. He's right to do so. Forward-looking measures of investment intentions and business confidence point to a sharp contraction this year and next. According to the bank's forecasts, this will be only partly offset by the positive effect from the fall in sterling.
The fall in the pound complicates matters in another way, by pushing up prices. The bank expects inflation to rise a little above its 2 percent target -- causing some to suggest that the new stimulus goes too far. This is a matter of balancing risks. The Brexit shock to the economy is the biggest danger at the moment. To reduce the chance of a recession next year, which is all too real, it's worth a small and temporary overshoot of inflation.
The central bank's policy committee agreed unanimously on the quarter-point cut in interest rates to 0.25 percent, but there was dissent on the additional bond-buying. The problem is, with interest rates already so low, there's little room to cut them further. (Carney made clear at his news conference that he frowns on negative interest rates.) New quantitative easing served to emphasize that the bank has other options and is determined to do what it can.
Altogether, the announcements make sense. It was especially smart to combine the interest-rate cut with a plan to lend to banks at a rate close to the policy rate, making it more likely that lenders will pass the cut through to their own borrowers. In truth, though, there's only so much the bank can do to shield the economy from the consequences of Brexit. At least it has shown that it will do what it can.
To contact the senior editor responsible for Bloomberg View's editorials: David Shipley at davidshipley@bloomberg.net.