view
Why Netflix Is Stumbling Overseas
Viewers abroad are watching on their phones, not desktops or TVs.
by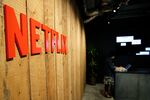 In January, Netflix launched its service in more than 130 new countries, promising to become a "global TV network." So far, however, audiences aren't as interested as the company hoped. According to a statement issued last week, international subscribers grew at the slowest rate since 2014, when Netflix was available to far fewer people.
In an earnings call, Netflix managers downplayed the downturn and the role that local competition might've played in it. But that's a mistake. Netflix may be the world's biggest streaming video company, but its subscription-based product has little appeal in the emerging markets that will constitute the bulk of internet access growth in coming years. Unless Netflix can reach those viewers, it can't really claim to be a global channel.
And that won't be easy. In September, a senior Netflix manager acknowledged piracy as the company's biggest competitor in Asia-Pacific, the fastest-growing internet market. But instead of lowering prices or seeking different models, Netflix is charging $7.99 per month to subscribe in Cambodia -- a country where the average income is about $1,000 per year, and where only 2.3 percent of the population has a credit card. In fact, fewer than half of the 600 million people in Southeast Asia carry plastic. And even if they can pay for Netflix, the experience of watching it probably won't be pleasant. Almost every country in the region has internet speeds below the global average -- oftentimes way below.
The good news, at least for movie fans in emerging markets, is that legal streaming video solutions tuned to local needs are starting to come online. In Southeast Asia, the most notable has been iFlix, a company based in Kuala Lumpur that started in 2014 and now covers Thailand, Indonesia and the Philippines. Growth has been quick. Azran Osman Rani, the company's chief operating officer, told me that it now has more than 1 million subscribers paying around $2 per month for unlimited access. But the actual user base is bigger: "In emerging markets the big challenge is piracy," he said, "so about three-quarters of our customers don't pay."
Instead, regional telecoms pay for the service wholesale, and then offer it as a free, curated, virus-free movie service. Users simply pay for the data. "And it's easier to sell movies than eight gigs of data," Rani explains. For iFlix, this is an irresistible synergy. In developing countries, most internet users have one device for getting online: a mobile phone. At iFlix, 70 percent of the traffic is mobile, rendering home broadband connections of the sort that define Netflix a far less important part of the business. This also makes payments easier: Most emerging-market telecoms have been offering prepaid services for years, and have all the necessary logistics in place.
iFlix has its challenges, however. Rani tells me that iFlix's average streaming speed is 700 kilobytes per second (4G networks in developed countries are designed to be 10 times as fast). So rather than let customers flee to pirate DVD stores when they can't get a connection (assuming they have a DVD player and TV anymore), iFlix has made modifications so that its app works in Southeast Asia's uniquely bad internet environment. And for those customers who will never be satisfied by the streaming speeds, iFlix has worked out an arrangement whereby users can download a film for later viewing (perhaps from a coffee shop WiFi). There are limits on just how many films can be downloaded in a month, and for how long they can be stored. But in the competition for Southeast Asia's film fans, this is one feature that Netflix -- so far -- can't match.
Nonetheless, Rani is adamant that he's not competing against Netflix. "We are much more mass market," he explains. "The emerging middle class is mass market." And it's potentially huge. The latest edition of Ericsson's annual mobility report predicts an additional 3.1 billion smartphone subscriptions globally by 2021, with 86 percent coming from developing regions.
For now, it's unlikely that Netflix views the Malaysian upstart with much concern. Following its rollout around the world, the streaming giant is introducing programming specific to local audiences, including in emerging markets. But iFlix is doing the same and, unlike Netflix, it has a business model that's far more likely to be successful in delivering those shows. Netflix should learn from the example if it hopes to revive its flagging international fortunes.  
(
Correct's Rani's title in fourth paragraph.
)
To contact the author of this story:
Adam Minter at aminter@bloomberg.net
To contact the editor responsible for this story:
Timothy Lavin at tlavin1@bloomberg.net
Before it's here, it's on the Bloomberg Terminal.
LEARN MORE