Companies
Yahoo Shareholders Could Have Done a Lot Worse
The $4.83 billion price tag doesn't reflect how much the company lost, but how much it was able to salvage.
by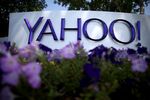 Yahoo! Inc. is selling its operating business to Verizon for $4.83 billion. For a company that investors once valued at almost $115 billion, that's quite a comedown. It is not exactly the unmitigated disaster that many of the post mortems being written and spoken these days make it out to be, though. For one thing, that $115 billion valuation, achieved near the peak of the dot-com bubble in early 2000, was ridiculous. For another, when a company's business model stops working because the world changes around it, as happened to Yahoo about a decade ago, it's extremely hard to turn things around. And while Yahoo didn't turn things around, it's been far from a total loss.
First, a little history. When Stanford graduate students Jerry Yang and David Filo dubbed their internet directory Yet Another Hierarchical Officious Oracle (Yahoo for short) in 1994, they were kind of kidding, but kind of not. They really had built a hierarchically organized guide to what was available on the nascent World Wide Web, an online successor to the Yellow Pages and all the other printed directories, guidebooks and coming-events listings that the world had been producing for centuries. As Yahoo grew, it took on other tasks with analog precursors -- delivering news and sports broadcasts, for example -- and made money by running advertisements alongside its content.
Filo and Yang were technologists (they were both studying electrical engineering when they met) but the company they built was a media enterprise not all that different from the ones that preceded it. This was apparent in who they hired. From Vindu Goel's fascinating New York Times story about the "surfers" who built out Yahoo's directory in the early days:
When Yahoo set out to hire surfers, it invented a new job category. The closest match may have been bookstore clerk -- and Kepler's Books in nearby Menlo Park turned into a recruitment hotbed.
Yahoo, then, had as much in common with bookstores and publishers as with tech companies. In the late 1990s, as people around the world were just getting used to the new medium that was the web, this put the company in something of a sweet spot. It was a traditional media company focused on a hot new delivery mechanism -- which is exactly what investors liked so much about it. Here's Joe Nocera, writing in 1999 but paraphrasing arguments made in 1996 (when the company went public) by early Yahoo bull Steve Harmon:
He went on to say something that is now widely accepted by Wall Street: Yahoo was not, in fact, a technology-driven "search engine" but rather a "directory service," an accumulator of Web content that would make money mainly from advertising -- and that that would turn out to be the superior business model.
For a long time that last part was right. Yahoo outperformed search-engine rivals Excite and Lycos -- although Lycos's board does deserve credit for the brilliant decision to sell out to Telefonica-backed Terra Networks for $12.5 billion in May 2000, just as the internet bubble was beginning to deflate (Terra sold Lycos four years later for $95 million).
During the post-bubble hangover, Yahoo even more explicitly embraced its role as a media company, hiring former Warner Brothers boss Terry Semel as chief executive officer in 2001. This seemed to work, too, as the company went from an operating loss of $96 million in 2001 to an operating profit of $1.1 billion in 2005.
That turned out to be the peak, though. Revenue kept rising through 2008, and the company would occasionally report big bottom-line gains from asset sales, but operating income never topped $1 billion again. Google was redefining the Web experience with its technology-driven, crowd-sourced approach to search, and beginning to redefine advertising as well. Facebook was beginning to reorganize the internet as a network of relationships -- the "social graph." Meanwhile, owners of valuable content were learning how to distribute it themselves. Yahoo's position as a mass-media portal to the riches of the web was no longer in the sweet spot.
Should Yahoo at that point have changed its approach? Sure. Could it have done so successfully? I doubt it. This is from a column I wrote in May quoting Tom Bartman, a senior researcher at Clayton Christensen's Forum for Growth and Innovation at Harvard Business School:
"Business models can't change," he says. Once a business learns how to make money one way, it's almost impossible to shift gears. Still, there is one slender reed of hope: "While businesses can't change, corporations can."
Corporations can do this by launching new businesses, or buying them. Yahoo was never all that good at the former, but had some successes with the latter. Yahoo Mail, which remains "a primary driver of engagement across our user offerings," according to the company's 2015 annual report, was acquired in 1997 (it was originally called RocketMail). And in 2005 the company made what has turned out to be its most successful purchase, handing over $1 billion and control over its China operations in exchange for a 40 percent stake in online retailer Alibaba.
Now it's true that Yahoo's management would have served shareholders (and themselves) much better if they had sold the company back in early 2000 or, as rival AOL did, used their overpriced shares to merge with a company with a more durable business model. At a company that was still growing and being lauded from all sides as the media giant of the future, though, that must have been really hard to even contemplate. And since 2005, when the business -- as opposed to the stock price -- began to turn south, Yahoo's management actually has succeeded in preserving most of the company's stock market value. 

Most of that value -- Yahoo's current market cap is $36 billion -- is in the form of Alibaba shares, but even the $4.83 billion that the operating business is selling for is, for a media company in these Dark Ages for media companies, not all that bad. The biggest newspaper company, Gannett, has a market capitalization of $1.76 billion; the biggest magazine publisher, Time Inc., $1.68 billion; the biggest owner of local TV stations, Sinclair Broadcast Group, $2.86 billion. The media and entertainment conglomerates that own cable channels, TV and movie studios, theme parks and the like are still worth a lot more than that -- but Yahoo never possessed those kinds of assets.
I am probably being too fatalistic here. Perhaps, with a relentless, visionary leader in charge all along (Jeff Bezos, who founded Amazon a few months after Yang and Filo put together their original Web directory, springs to mind), Yahoo could have found a path to continued relevance. Even simpler, it could have just bought Google: Semel offered $3 billion in the summer of 2002, but refused to raise the price when Google's founders turned that down. Still, reinvention is something companies usually fail at when their business models stop working. Yahoo at least succeeded in preserving some value in the midst of decline. 
(
Corrects total for operating loss in eighth paragraph of article published July 25.
)
To contact the author of this story:
Justin Fox at justinfox@bloomberg.net
To contact the editor responsible for this story:
Susan Warren at susanwarren@bloomberg.net
Before it's here, it's on the Bloomberg Terminal.
LEARN MORE