Share the View
When Markets Baffle 'Em With Balderdash
A daily digest of opinions and analysis from Bloomberg View
by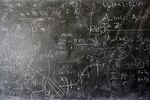 The Profit Motive Behind Fiscal Complexity
Research confirms what many suspected: Investors dazzled by complex financial products tend to have crummy returns. And that's no coincidence. Noah Smith examines new research suggesting there's a lot more trickery in the financial system than economists assume.
Trade Deals Left for Dead May Rise Again
Donald Trump is running as an aggressive protectionist, while Hillary Clinton has disavowed her previous support for trade agreements -- but even if both candidates follow through on their promises (their sincerity on this point may be doubted), Paula Dwyer says their parties have left the door open to robust trade pacts in the next administration. 
The Democrats Have Unified. The Republicans Won't.
On Tuesday, Bernie Sanders offered his long-delayed endorsement of Hillary Clinton -- as GOP leaders continued to inch awkwardly away from Donald Trump. Megan McArdle expects the pattern to hold at least until November. 
U.S. Courts Blur the Line on When Free Speech Becomes a Crime
A music video that glorifies gun violence is protected speech, but a music video that glorifies terrorism isn't. Wait, what? Noah Feldman examines two cases that show Americans' fractured thinking on the First Amendment.
China Should Let Soccer Fans Bet
Soccer and corruption are nearly synonymous in China, and the country's $600 billion illicit gambling industry is the world's largest. Since cracking down on bookies is a losing battle, Adam Minter urges authorities to drag the business into the light. 
Ritholtz's Reads
The jobs recovery isn't flashy, but it's strong (FiveThirtyEight)
Vancouver is Silicon Valley North. So why doesn't it have Uber? (Bloomberg)
Why the world needs investment, not money chasing old assets (Financial Times)
(Read Barry Ritholtz's full daily news roundup.)
Bloomberg Gadfly 
(Read more from BV's sister site for fast business commentary.)
Get Share the View every morning in your inbox. Click here to subscribe.
To contact the author of this story:

Before it's here, it's on the Bloomberg Terminal.
LEARN MORE