view
Brexit Is in Limbo, If Britannia Waives the Rules
Not everyone thinks Britain has no choice but to leave.
by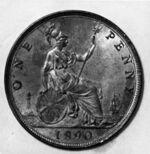 Luxembourg Prime Minister Xavier Bettel said last week that Britain has to be "married or divorced, but not something in-between. We are not on Facebook with 'it's complicated' as a status." It turns out he may be wrong. 
QuickTake Why Britain is Quitting the EU
In the wake of the referendum decision to leave the European Union, millions of Britons are learning that life doesn't come with an undo function. While all the candidates for Conservative Party leadership have echoed Theresa May's "Brexit means Brexit" comment, the British government has refused to sign the divorce papers, leaving the next government a fair amount of wiggle room.
U.K. politicians seem to be all over the map with what they want. Foreign Secretary Philip Hammond advocates an "informal discussion" about the separation terms before the government triggers Article 50, the mechanism for leaving the bloc. Before he bowed out of the Conservative Party leadership race, Boris Johnson seemed to suggest the country could stay in the single market while still restricting freedom of movement. The Tory candidate he is backing, Andrea Leadsom, claims to want a quickie divorce, saying she will trigger Article 50 as soon as she became prime minister. May, the leading candidate to be the next British prime minister, has ruled out doing so before the end of the year.
EU leaders have tried to present a show of unity, but they are anything but united. European Council President Donald Tusk repeated on Tuesday that there won't be any talks until the U.K. starts the formal notification process, adding that "access to the single market means acceptance of all four freedoms. No single market a la carte." But the view from France seems to be, the sooner the better. As Alain Juppe, a former prime minister and an early front-runner for next year's presidential election, noted: "When you get divorced, you don't stay in the same house. It's not a question of days, but it has to be fast."
EU rules specify a two-year period of negotiation after the triggering of Article 50, but they don't set a timetable that can be enforced against a departing member. Martin Schulz, president of the European parliament, hopes EU lawyers will now find a way to speed up the triggering of Article 50.
Without a written constitution, whether and how Britain respects the June 23 vote becomes a matter of judgment rather than law. This is unlike the referendum on changing Britain's voting system in 2011, in which there was a legal trigger requiring parliament to act on the result. Mishcon de Reya, one of London's top law firms, said this week that a group of unidentified clients will take legal action unless parliament votes to ratify the referendum result before Article 50 comes into force. Oliver Letwin, the minister put in charge of preparing exit talks, insists no vote is required. You can see why even the British winners of the exit campaign seem worried that defeat might be snatched from the jaws of victory.
On Monday, Austrian Finance Minister Hans Joerg Schelling went as far as to suggest the U.K. might not end up leaving. Former Prime Minister Tony Blair also cast doubt on whether the plebiscite, which saw a 52 percent vote to "leave," is binding. "The referendum expressed the will of the people. But, you know, the will of the people is entitled to change," Blair said in an interview broadcast Sunday by Sky News. "I'm not saying we have another referendum. I'm simply saying, there's no rule about this. We're a sovereign people, we can do what we want to do."
EU leaders now have to acknowledge that the 16 million Britons who voted to stay in the EU are in mourning (along with a portion of the 17 million who voted to leave and now may be suffering buyer's remorse), and that they should be given time to grieve.
The risks posed by the aftershocks of the Brexit vote to the entire European project are great enough without making the situation worse by trying to bully a departing member. The EU, which will need a demonstration of democratic legitimacy eventually if it is to continue integrating, will find it hard to continue as before. Post-Brexit, Europe is torn between wanting to finalize Britain's departure so that it doesn't taint the pool of remaining EU members and having to respect the process they laid out. German Finance Minister Wolfgang Schaeuble told Die Welt that the EU can't afford to allow any delays:
It is right for us to say clearly to London, `you have caused such turmoil in the EU with your referendum that we now have to do everything we can on our side to limit the damage. We ask you to make a decision, and do it quickly.' Europe would make itself laughable if, after such a plebiscite, we said, 'You've got time, think about it as long as you like.' That won't happen.
He's wrong; the EU risks more damage, not less, by trying to rush Britain. The U.K. isn't the only member of the bloc with concerns about losing sovereignty to the European project; by respecting the ambiguity of the current situation and recognizing that the timing is Britain's to decide, the EU can ease some of those worries among its remaining participants.
"It's not an amicable divorce, but it never really was a close love affair anyway," EU Commission President Jean-Claude Juncker said in a TV interview with German public-service broadcaster ARD the day after the vote. Whether Britain is consciously or unconsciously uncoupling, Europe needs to resist the urge to act vindictively. The uncomfortable truth is that Britain's spurned partners can't and shouldn't try to impose their timetable on the country's exit. There are no foregone conclusions.
(
Corrects spelling of Theresa May's first name in second paragraph. Corrects spelling of law firm Mishcon de Reya in sixth paragraph.
)
To contact the author of this story:
Mark Gilbert at magilbert@bloomberg.net
To contact the editor responsible for this story:
Therese Raphael at traphael4@bloomberg.net
Before it's here, it's on the Bloomberg Terminal.
LEARN MORE