North America's Anti-Brexit Moment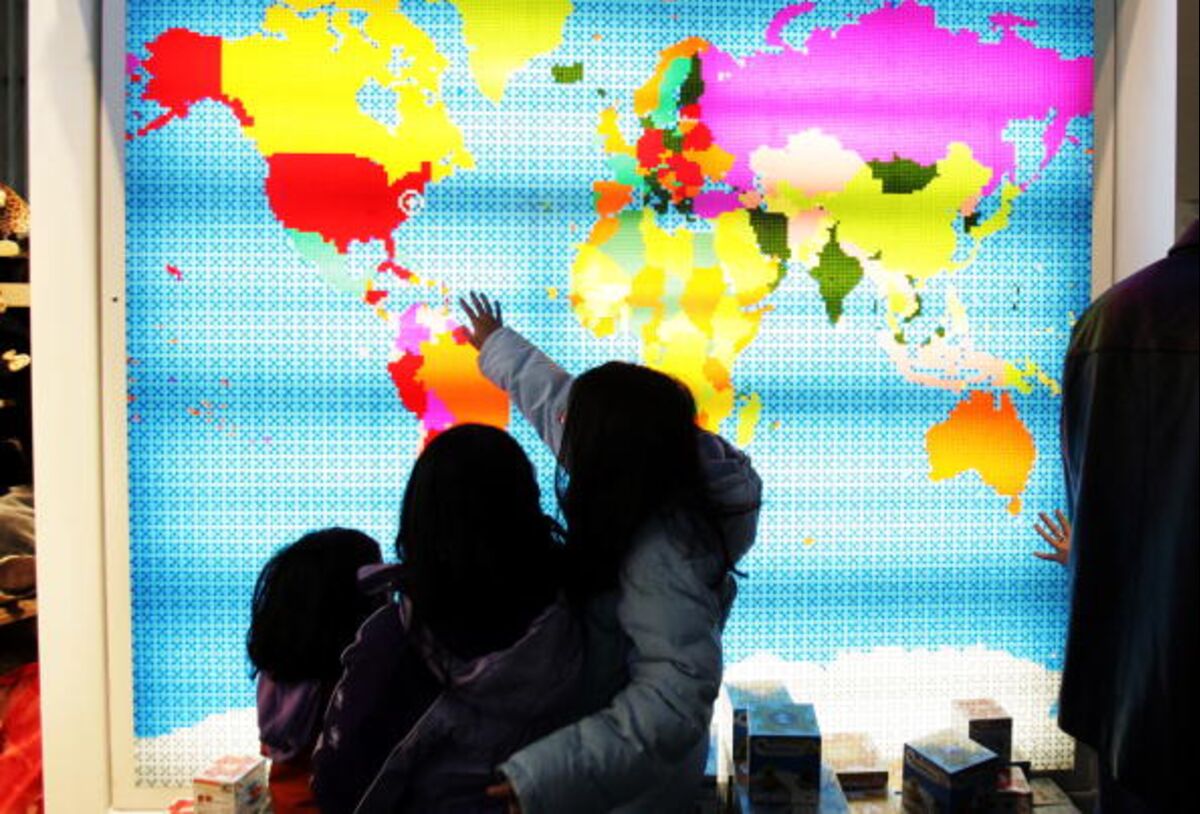 Regional integration's last, best hope.
Photographer: Mario Tama/Getty Images
This week's meeting among the leaders of the U.S., Mexico and Canada might have been a mostly forgettable formality -- had British voters not just decided to leave the European Union. Add in Donald Trump's shrill threats to tear up trade agreements and build walls, and presidents Barack Obama and Enrique Pena Nieto and Prime Minister Justin Trudeau face a need to reaffirm, and strengthen, their own growing ties.
Luckily, these leaders have a pretty good story to tell. Canada, Mexico and the U.S. are one another's most important trading partners. The U.S. exports more than four times as much to Mexico and Canada as it does to China, and more than twice as much as to the EU. Well-developed supply chains mean that more than 40 percent of the value of U.S. imports from Mexico, and 25 percent of those from Canada, originates in the U.S., compared with 2 to 5 percent for the EU, China, India and South Korea. Since 1993, North American trade has more than tripled, and cross-border investment has quintupled.
By that yardstick and many others -- including the millions of jobs that depend on cross-border trade -- the 1994 North American Free Trade Agreement has brought economic benefits to all its members. Economic integration has, in turn, helped spur cooperation on everything from climate change to cybersecurity.
Obama, Pena Nieto and Trudeau now need to remind their citizens of the concrete benefits that even-greater integration and cooperation can bring. Their countries have good historical reasons not to aspire to EU-like political union, but they can nevertheless take more of a trilateral approach toward common challenges.
On clean energy, the three countries can cooperate to curb methane emissions, phase out fossil fuel subsidies, and create a continentwide system for pricing carbon. The joint pledge that the three leaders plan to make at this week's summit, to use clean power for half of overall electricity by 2025, is a good step. A key to making it work will be to encourage solar energy in Mexico, where electricity demand will keep growing even as it peaks in the U.S. and Canada.
The presidents should also finally nail down the "single window" electronic processing of customs information that they've long promised, in order to make the flow of goods among them speedier and more secure. And if they step up investment in border infrastructure, it will become easier to inspect shipments and to coordinate the efforts of law enforcement to root out the illicit transcontinental trade in opioids.
Finally, Obama should overcome any impulse to downplay the 12-nation Trans-Pacific Partnership trade agreement at this summit. He's reportedly worried that the subject could create political difficulties for Hillary Clinton, who has unwisely backtracked on her previous support for it. But the TPP stands to make North America as a whole more competitive, and to generate annual economic gains of $2 billion to $3 billion for the U.S. and about $1 billion apiece for Canada and Mexico.
Of course, the three leaders should not ignore trade's dislocations. But there's a strong case for greater regional integration, and this week Obama, Pena Nieto and Trudeau have a good opportunity to make it.
To contact the senior editor responsible for Bloomberg View's editorials: David Shipley at davidshipley@bloomberg.net.