Supreme Court Calls Texas' Abortion Bluff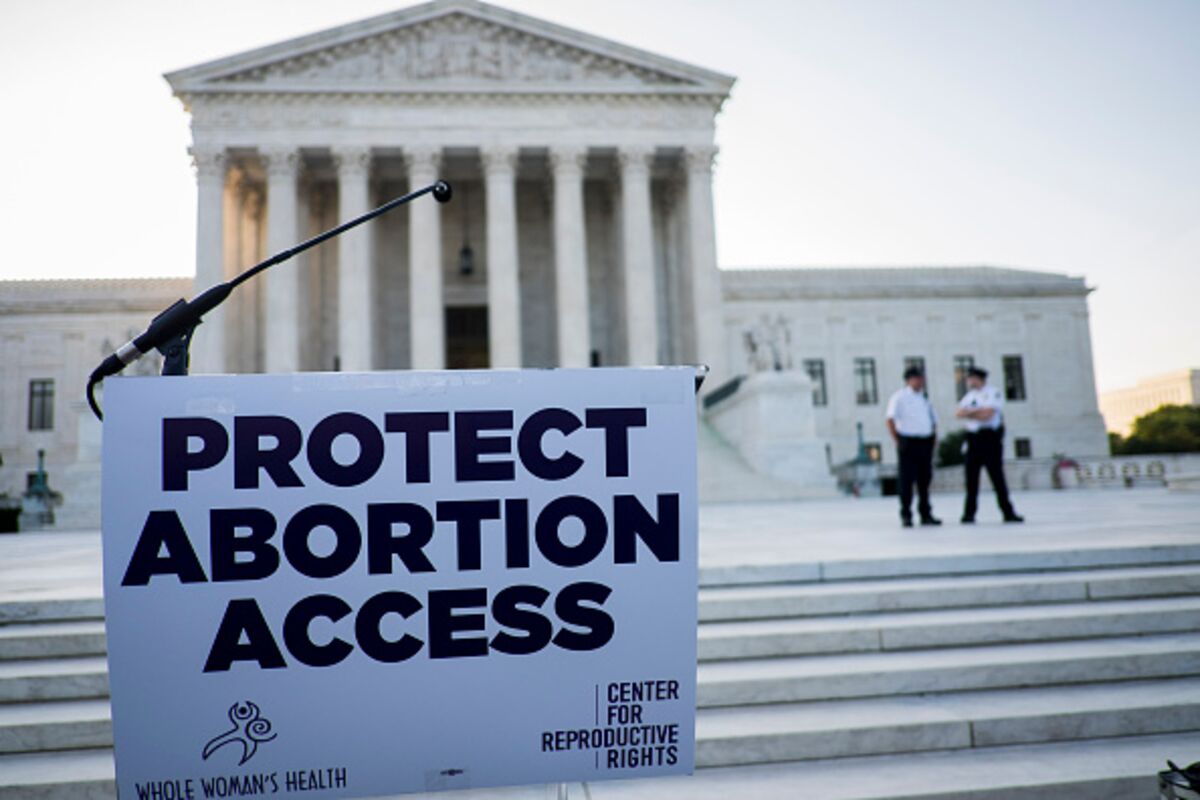 Photographer: Pete Marovich/Getty Images
The Supreme Court's 5-3 ruling Monday invalidating restrictions on abortion in Texas sends a simple message to legislators there and in every other state: You can pass laws intended to make abortion safer to provide, but you cannot engage in ruses designed to make it more difficult to obtain.
In 2013, accompanied by expressions of concern for women's health, the Texas legislature enacted a bill requiring abortion clinics to conform to the same requirements as surgical centers. It also required abortion providers to have admitting privileges at a local hospital. Faced with bureaucratic demands that they could not meet, and the expectation of expensive renovations they couldn't afford, half the state's clinics closed.
Had the legislature's intent -- to run abortion clinics out of business -- been less blatant, the bill would have been a damning admission of negligence. Forty years after Roe v. Wade legalized abortion nationwide, Texas legislators were asserting that the state had failed for four decades to protect its women's health.
The opinion by Justice Stephen Breyer, which implicitly chastised the lower court for accepting the state's feeble arguments, put an end to the charade. "We conclude that neither of these provisions offers medical benefits sufficient to justify the burdens upon access that each imposes," it reads. Childbirth, it notes, "is 14 times more likely than abortion to result in death, but Texas law allows a midwife to oversee childbirth in the patient's own home."
The question now is what happens to dozens of similarly burdensome restrictions adopted by anti-abortion legislatures in recent years, such as limits on drug-induced abortions and stricter time limits on ending pregnancies. States that are tempted to compound their mistakes by defending them in court, at public expense, should reconsider.
The morality of abortion remains a subject of honest and vigorous debate in the U.S. But access to abortion, as the Supreme Court has once again confirmed, is guaranteed by the U.S. Constitution. Opponents have every right to try to change hearts and minds on the issue. But cynical ploys such as the Texas law do them no favors.
To contact the senior editor responsible for Bloomberg View's editorials: David Shipley at davidshipley@bloomberg.net.