Share the View
How Saudi Arabia Can Put That Money Pile to Work
A daily digest of opinions and analysis from Bloomberg View.
by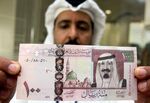 How to Manage $2 Trillion If You're New to It
Saudi Arabia is trying to cut its dependence on oil with the world's largest-ever sovereign wealth investment fund. It's unprecedented, but never fear: Barry Ritholtz is ready with advice.
Boards Will Never Be Good at Policing Executives
Sure, that's what corporate directors are supposed to do. But for Justin Fox, that expectation reflects a profound misunderstanding of human nature.
Rating the Employee Review: Needs Improvement
The dreaded yearly assessments aim for scientific rigor, but their methodology keeps changing. Stephen Mihm looks back at a century of ever-changing, less-than-effective performance appraisals.
Payday-Loan Restrictions Hurt the Poor 
Everyone hates those predatory lenders, right? Well, ask the 10 million people who use them. Stephen Carter makes the case that tighter regulations would cost low-income Americans worst of all.
One U.S. Political Party Works. Guess Which? 
With Barack Obama endorsing Hillary Clinton for president on Thursday, and upstart Bernie Sanders falling into line, Francis Wilkinson marvels at how sane, stable and productive the Democratic Party is -- at least, compared with the competition. Meanwhile, Margaret Carlson considers the GOP's conundrum on Donald Trump, a deplorable racist Republicans aren't quite brave enough to deplore.
Ritholtz's Reads
The app boom is over (Recode)
Tax data show job market is getting better, not worse (Investor's Business Daily)
REIT surprise: Real-estate investment trusts are the best-performing asset class in the market in the past 15 years, crushing stock pickers (WSJ)
(Read the full daily news roundup here.)
Get Share the View every morning in your inbox. Click here to subscribe.
This column does not necessarily reflect the opinion of the editorial board or Bloomberg LP and its owners.