Share the View
Stimulus, Please
A daily digest of opinions and analysis from Bloomberg View.
by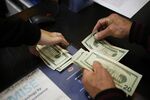 The Case for Stimulus, in Three Charts
If the economy isn't running at capacity, the government should help get it there. And Narayana Kocherlakota says trends in labor share, return on business investment, and corporate profits all point in the same direction. 
Europe Gets U.S. Tech Leaders to Self-Censor
Facebook, Twitter, YouTube and Microsoft have agreed to let nongovernmental organizations in Europe decide which content counts as "illegal hate speech" under EU regulations. Leonid Bershidsky says the tech giants' concession should send chills down the spines of journalists and publishers.
Finding the Killer App for Graphene
The recently discovered "wonder material" may be ultra-strong and ultra-flexible, but that's not enough to transform the world (or even be commercially viable). Justin Fox examines why actual products made from graphene remain scarce, even as the patents have piled up. 
Two Unconventional Ways Japan Could Encourage Baby-Making
Despite a slight uptick in 2015, Japan's chronically low birth rate remains an economic threat. As Prime Minister Shinzo Abe mulls over solutions, Noah Smith suggests promoting suburban development and letting employees work from home. 
Bashful Trump Lets Us In on His Generosity
In January, Donald Trump skipped a Republican debate to lead a telethon fundraiser, raising $6 million that he pledged to donate to veterans' groups.  Margaret Carlson explains why the combative, bombastic Republican -- faced with mounting inquiries about his charitable habits -- suddenly chose to hide his light under a bushel. 
Ritholtz's Reads
(Read Barry Ritholtz's full daily news roundup.)
Bloomberg Gadfly 
(Read more from BV's sister site for fast business commentary.)
Get Share the View every morning in your inbox. Click here to subscribe.
To contact the author of this story:

Before it's here, it's on the Bloomberg Terminal.
LEARN MORE