Retail
Americans Are Spending, Just Not at Macy's
Drugstores, home improvement stores and online retailers eat an ever-larger slice from consumers' wallets.
by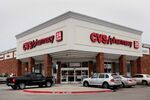 Retail sales rose faster in April than they had in a year, the U.S. Census Bureau reported today. Some retailers, though, are having a really tough time of it, with Macy's, Nordstrom and Kohl's all reporting disappointing first quarters and experiencing big share price declines.

This juxtaposition of rising retail sales and struggling retailers is nothing new. Overall retail sales have risen year-over-year every month for the past five years. Brick-and-mortar retail traffic, as measured by Prodco's weekly index, has been down year-over-year in 209 of 260 weeks over that period.