Europe's Refugee Opportunity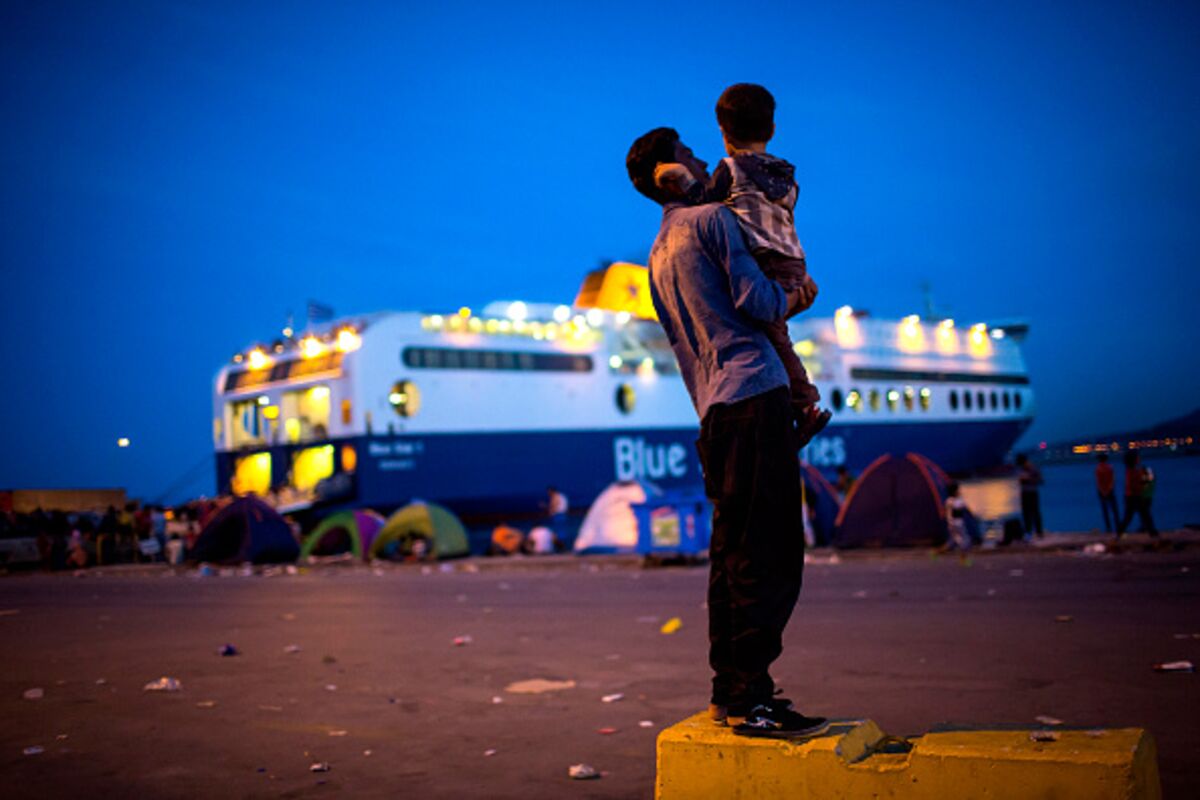 Photographer: Eric Thayer/Getty Images
European Union bureaucrats are too fond of sticks. When it comes to the continent's refugee crisis, they might want to try some carrots.
Under the European Commission's latest proposal, EU countries would have to accept their quota of refugees or pay a 250,000 euro ($285,000) fine per refugee if they don't. Quotas were a necessary emergency measure last year, when more than a million refugees were pouring into Europe. Now that the flow of refugees is slowing, Europe can and should take a more long-term approach.
QuickTake Europe's Refugee Crisis
For one thing, it would be difficult to enforce a quota system. Given the EU's open internal borders, asylum seekers can travel wherever they wish -- even if they don't have the right to work or claim government benefits outside their country of asylum. More important, the goal of EU refugee policy should be to reduce migration, not micromanage it.
The EU's tentative deal with Turkey offers the beginnings of a solution, sharply reducing the number of refugees trying to reach Greece and launching a resettlement program to allow at least some refugees to claim asylum in the EU directly from Turkey. The European Commission should focus on making that deal stick and expanding it.
That said, the agreement is not nearly enough. What else can Europe do? Better security along Europe's external borders and a shared database of asylum seekers, as the commission has proposed, are crucial. But the EU should also be using market forces to encourage its members to accept more refugees.
One idea is to expand and reconfigure the EU's refugee fund, creating a kind of voucher system for each asylum seeker: Instead of being fined for failing to accept refugees, countries would get money for hosting them. It would be expensive -- according to one estimate, some 35 billion euros per year, out of an annual EU budget of about 143 billion euros.
The fund would reduce governments' initial economic costs of accepting refugees. But it would not help them deal with the politics -- and for some governments, no amount of money would be enough to accept more refugees.
These countries should be able to help resolve the crisis in different ways. The U.K., for example, took just 3 percent of the EU's asylum applicants last year -- but it also provided nearly as much humanitarian aid for Syria as the other 27 EU nations combined. This kind of aid is also practical, as it could make some refugees less likely to flee camps in Turkey, Lebanon and Jordan. In a similar way, countries could contribute by taking on more of the burden of peacekeeping in conflict zones such as Syria, protecting camps there.
The ubiquity of misery and technology -- refugees now commonly use their smartphones to help them find a way out of their suffering -- means that this crisis is not likely to end soon. As they struggle to meet the challenge, Europe's leaders have to be more flexible and resourceful.
To contact the senior editor responsible for Bloomberg View's editorials: David Shipley at davidshipley@bloomberg.net.