Europe's Refugee Deal With Turkey Is Working, Sort Of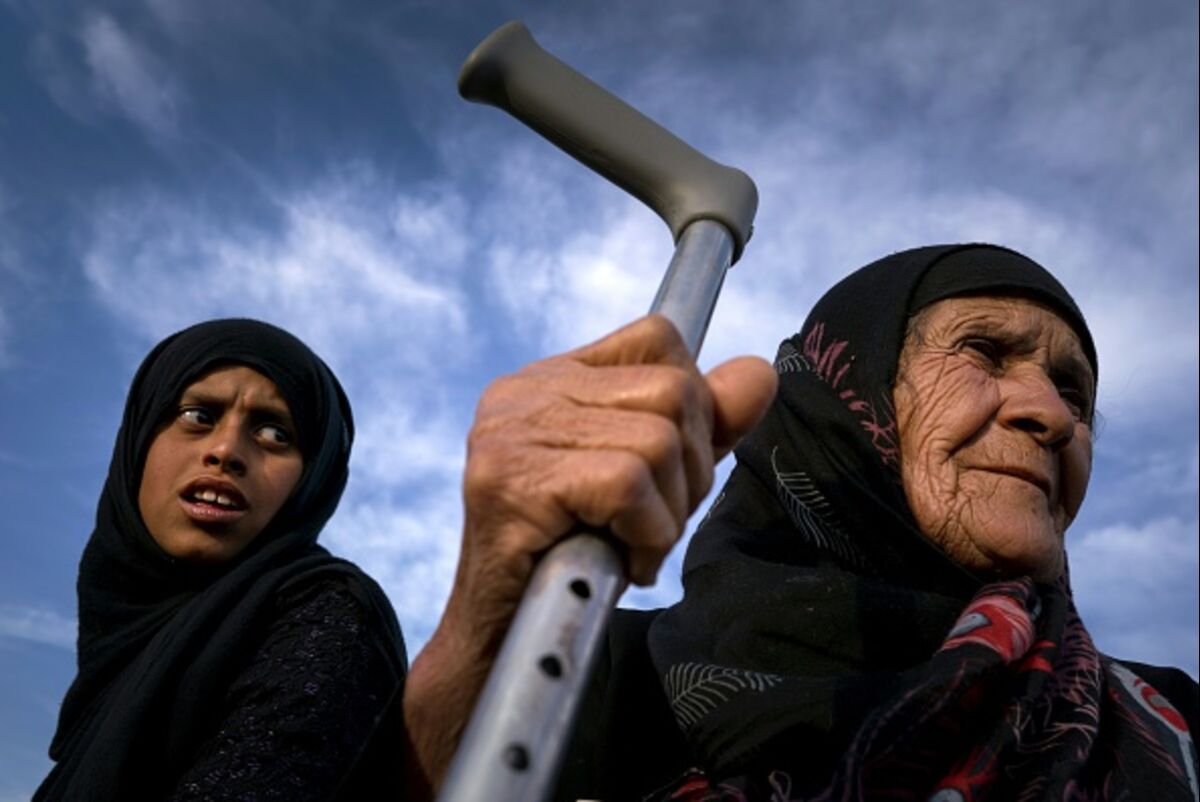 Photographer: JOE KLAMAR/AFP/Getty Images
The European Union's deal with Turkey to control the flow of refugees to Europe has been a success -- if success is defined narrowly. A lasting solution to this crisis, however, will require more than simply closing off one way onto the continent.
The deal, under which Turkey accepts refugees from Greece in exchange for 6 billion euros ($6.9 billion) and the right for its citizens to visa-free travel in Europe, is an almost (but not quite) unbearable compromise. Before the agreement, and before Macedonia closed its border with Greece, up to 10,000 asylum seekers a day crossed the Mediterranean to the Hellenic Republic. Hundreds died in the attempt.
Now as few as 50 people per day are arriving on the Greek islands. It's undeniable that the agreement is saving lives. It may also allow Europe to keep open its internal borders, which brings huge economic benefits to the entire continent.
Meanwhile, refugees are finding other ways to get to Europe. In April, some 500 people died when their boat capsized en route from Libya to Italy. To close this passage, the EU can't cut a deal with Libya like the one it made with Turkey, because Libya barely has a government. Instead it is negotiating with other countries whose citizens often arrive to Europe by way of Libya, such as Nigeria.
These are ad hoc solutions. Attempting to close off each emerging avenue of emigration is a hopeless undertaking. For both humanitarian and security reasons, the refugee crisis demands a more comprehensive response.
Last year, more than 1 million asylum seekers arrived in the EU. The core innovation of the Turkish deal -- the EU's acceptance of one vetted refugee already in Turkey for each unvetted refugee Turkey accepts from Greece -- is limited to 72,000 people. Once refugees are no longer attempting the trip from Turkey, the "one-for-one" deal implies that there will also be no more resettlement. 
Refugee resettlement is critical, because it provides a legal and safe way for those fleeing war to apply for asylum in the West. But any program has to be big enough to give refugees some reasonable hope of success. Last year, EU officials floated a proposal to resettle 200,000 refugees annually. That's still not enough, but it's better than 72,000.
Unfortunately, in too many countries in Europe, even one refugee is too many. Austria has toughened immigration rules to enable it turn away virtually all asylum seekers, for example, while the U.K. parliament has blocked a plan to accept 3,000 unaccompanied Syrian children.
Conflict in the Middle East has caused this crisis. Fear and lethargy in Europe have made it worse. Arriving at a comprehensive solution may be beyond Europe's leaders at the moment. Make no mistake, however: Responding to each emergency is necessary, but it is far from sufficient.
To contact the senior editor responsible for Bloomberg View's editorials: David Shipley at davidshipley@bloomberg.net.