Thirsty India Needs to Use Less Water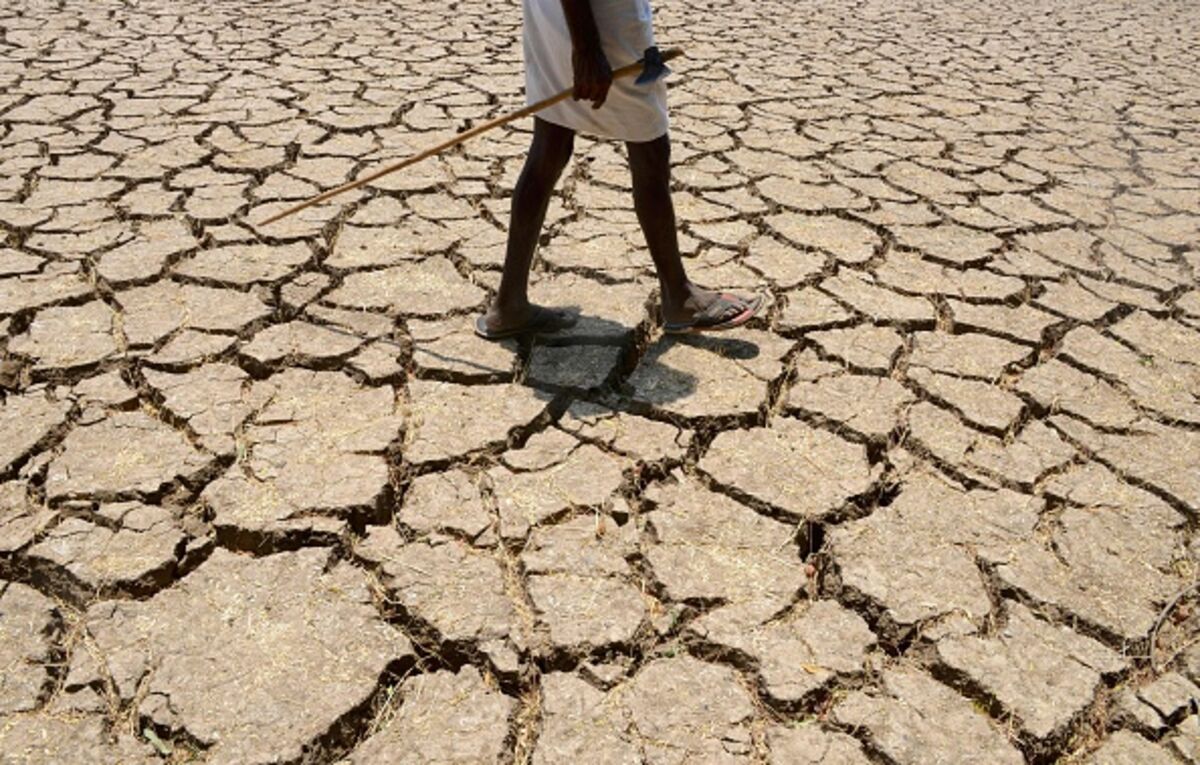 Photographer: NOAH SEELAM/AFP/Getty Images
India is going thirsty. After two bad monsoons in a row, wells are running dry, and now temperatures are soaring above 105 degrees Fahrenheit. It's one of the worst droughts in almost half a century, hurting some 330 million Indians -- more than the population of the U.S. With luck, in a month or so, a predicted above-average rainfall will bring some relief. But to protect itself in the long run, India will need to focus less on the skies above than on the cracked, dry earth below.
India is the world's biggest user of groundwater, drawing more annually than the U.S. and China combined. More than 60 percent of the water used in irrigation -- which accounts for more than 80 percent of the country's total water use -- is drawn from below ground. The water table is falling an average of 0.3 meters (1 foot) a year, and in some areas, as much as 4 meters (13 feet). As wells are drilled deeper and deeper, farmers in some parts of India are finding water that contains elevated levels of harmful chemicals, such as arsenic and fluoride.
Certainly, the government can and should work to increase the supply of surface water. India needs thousands of small "check dams" to collect water, and it should revive the ponds and tanks that have long been used to harvest rain. Big efforts under way to build new canals and link India's rivers should eventually help distribute water where it's needed most.
It's at least as essential, though, to reduce demand. Right now, farmers can tap as much groundwater as they like from land they own -- and at almost no cost, given various subsidies and flat rates for electricity. In fact, these and other incentives, including government price supports, encourage farmers to plant thirsty crops such as rice and sugarcane in drought-prone areas.
To combat this overuse, India needs, first, a detailed map of its aquifers. Only when communities know just how much water is available can farmers work out how to sustainably share the supply.
Then, the country will need to become far more efficient in the way it uses water, for example by setting strict standards for new appliances and buildings. In the countryside, farmers will need help and encouragement to switch to drip irrigation and crop intensification schemes, which can reduce water usage by half, and to plant drought-resistant crops appropriate to local climate and soil conditions.
It's important that this transition happen gradually so as not to overburden India's farmers, who are already suffering mightily from years of bad harvests and high debts. In due time, however, water prices will need to be adjusted and electricity subsidies slashed, to reflect the full cost of diminishing groundwater. While thirsty farmers shouldn't be blamed for their own woes, they will have to play a central part in relieving them.
To contact the senior editor responsible for Bloomberg View's editorials: David Shipley at davidshipley@bloomberg.net.