Karadzic Verdict a Victory for History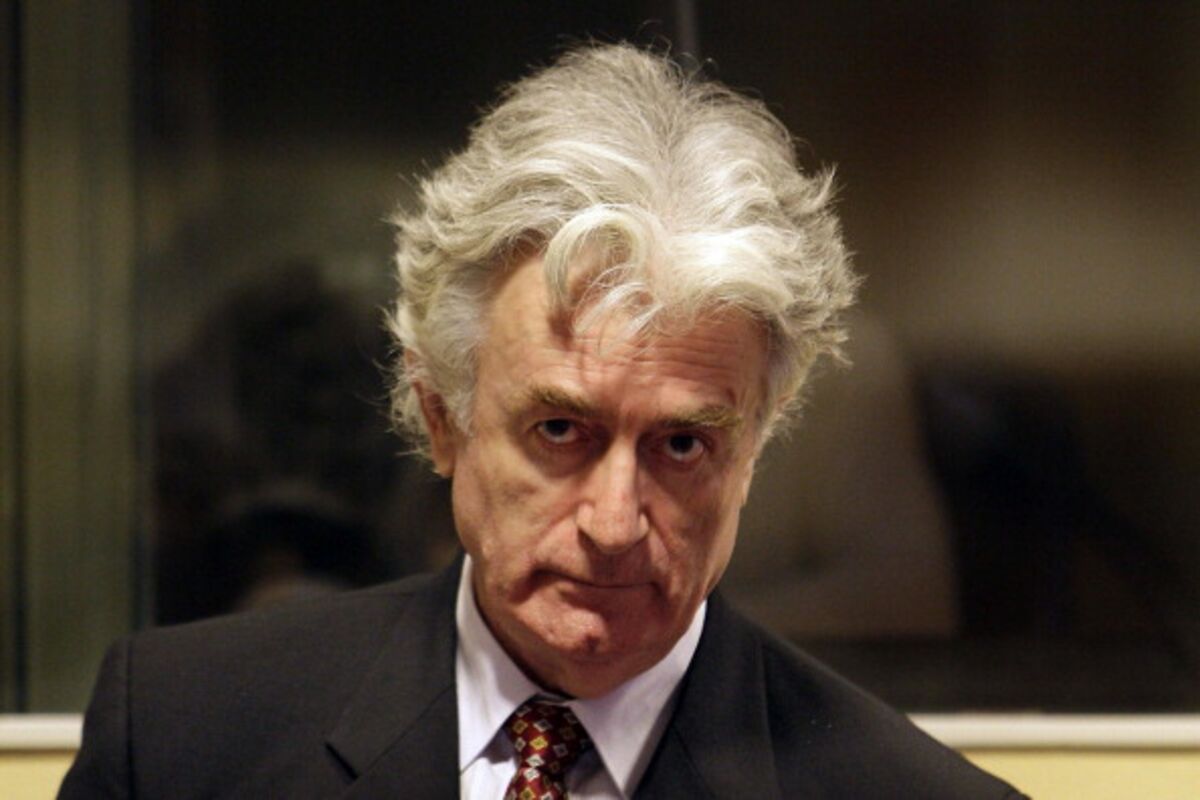 Photographer: VALERIE KUYPERS/AFP/Getty Images
When about 8,000 Bosnian Muslim men and boys were rounded up in Srebrenica in 1995, one man had the power to spare their lives. He didn't. Instead, he unleashed what the United Nations called the worst crime on European soil since the Holocaust.
That man, Radovan Karadzic, has now been convicted of genocide and nine counts of war crimes by the International Criminal Tribunal for the Former Yugoslavia in The Hague. With his mop of gray hair and neat suit, the 70-year-old Karadzic may not have the bearing of a mass killer. But testimony that lasted nearly 500 days left no doubt about his culpability for engineering the plan to wipe out the entire male Muslim population of Srebrenica.
The verdict provides a kind of justice for the victims of Karadzic's campaigns and their families. As chief prosecutor Serge Brammertz noted, "Moments like this should also remind us that in innumerable conflicts around the world today, millions of victims are now waiting for their own justice. This judgment shows that it is possible to deliver it."
It's a hopeful thought; to this point, too few war criminals have been brought to justice. And yet it's impossible not to feel that it all comes a little late. The size and scope of Karadzic's actions render them immune to punishment. There's no question that throwing an old man in prison lacks a certain moral force.
Which leads to the deeper service of the verdict: It establishes an authoritative historical record.
All too often, in the absence of such a record, false narratives are created and disseminated. From South Africa's Truth and Reconciliation Commission to the Khmer Rouge tribunal in Cambodia, justice has not been the only -- or even the principle -- purpose of the exercise. An ironclad narrative was the aim.
In the Balkans, where nationalist mythologies are still easily stirred, history and fiction have too often been intermingled. In the course of Karadzic's trial, the recorded testimony of nearly 600 witnesses was carefully documented, leaving future generations with a map for dispelling mythologies. It is the indelibility of this record -- and the model it leaves for other wounded communities hoping to set their records straight and heal -- that merits acknowledgment, as much as a life sentence for a criminal in an already distant war.
To contact the senior editor responsible for Bloomberg View's editorials: David Shipley at davidshipley@bloomberg.net.