Spain Deserves a Government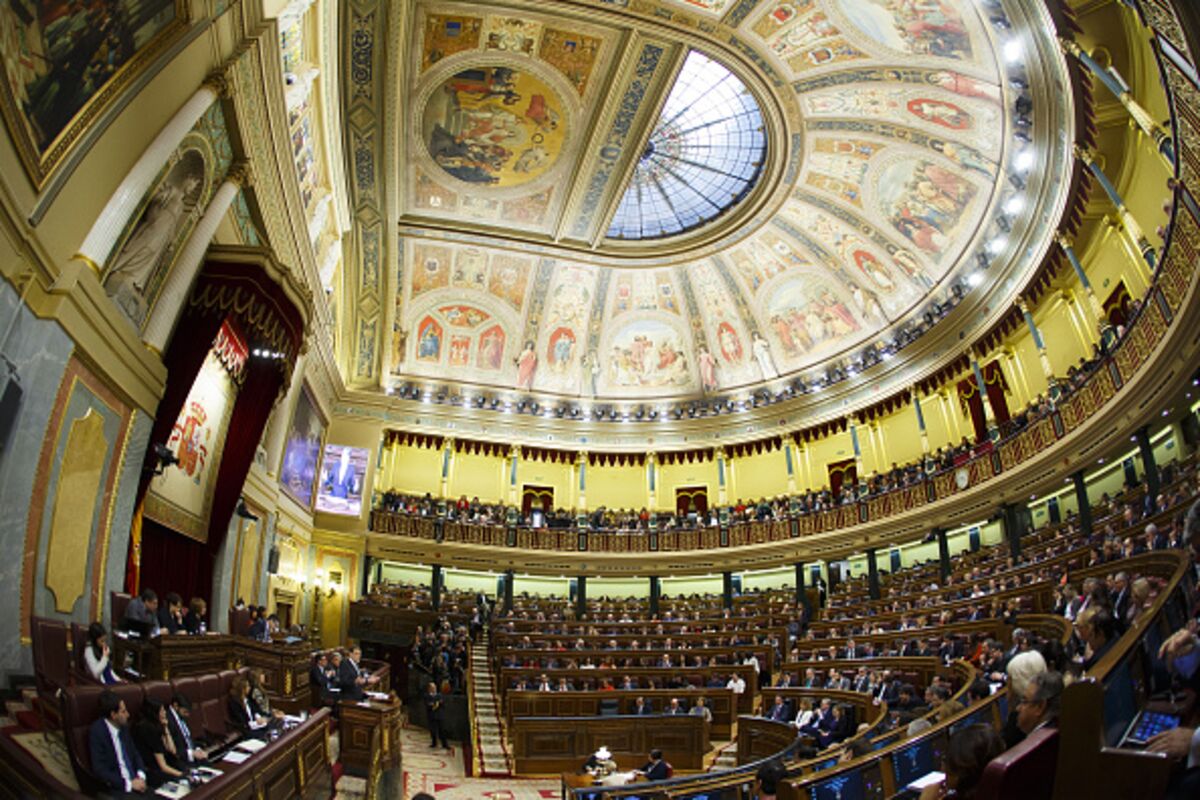 They need to do more than meet.
Photographer: Angel Navarrete/Bloomberg
Nearly three months after a general election, Spain still hasn't formed a government. It's not quite a crisis -- in fact, Spain's economy is for the most part doing fine -- but it's not quite a success story, either. The danger is that political drift will lead to economic stasis.
Spain's economy has been recovering slowly but steadily since 2014, with growth rising and unemployment falling. This is partly due to luck and circumstance -- a cheap euro, low energy prices, the relative appeal of a Spanish vacation compared with one in, say, Greece. But Prime Minister Mariano Rajoy's caretaker government also gets some credit for undertaking difficult reforms in both the tax system and labor market.
Unfortunately, the scars of the financial crisis -- including continued unemployment and underemployment -- run deep, and have given rise to a strong anti-establishment movement. The result has been a backlash against the mainstream parties and the muddle of Spain's December elections.
Rajoy's center-right People's Party got the most votes, but it wasn't exactly a victory for the prime minister, whose government has struggled to fend off corruption allegations. Its primary opposition, the Socialist Party, also fared poorly. Meanwhile, the smaller hard-left party Podemos, which fiercely opposes austerity and market reforms, refuses to join any coalition that includes the small pro-market party Ciudadanos.
Pedro Sanchez, the moderate Socialist leader who is bent on putting an end to Rajoy's spell in power, remained optimistic Wednesday that he could eventually convince Podemos to form a government. He has until May 3 to try. But increasingly new elections seem likely in June. If so, it's crucial that the coming campaign not ignore economics in favor of partisan politics -- even as the end of Spain's two-party system brings a new and messier political reality.
Spain's economy is a long way from the dark days of 2012, when it required 100 billion euros from the EU to stay afloat. But it hasn't fully recovered from that crisis, which saw the country's gross domestic product fall 8 percent. 
Further tax and labor-market reforms would help, as would more aggressive programs to help the unemployed find jobs. Most important, the new government will have to be vigilant about spending, especially as the improving economy eases pressure on the budget. Spain needs more than a caretaker government to press forward with reforms, and to keep the continent's fourth-largest economy on track.
To contact the senior editor responsible for Bloomberg View's editorials: David Shipley at davidshipley@bloomberg.net.