What Ferguson Needs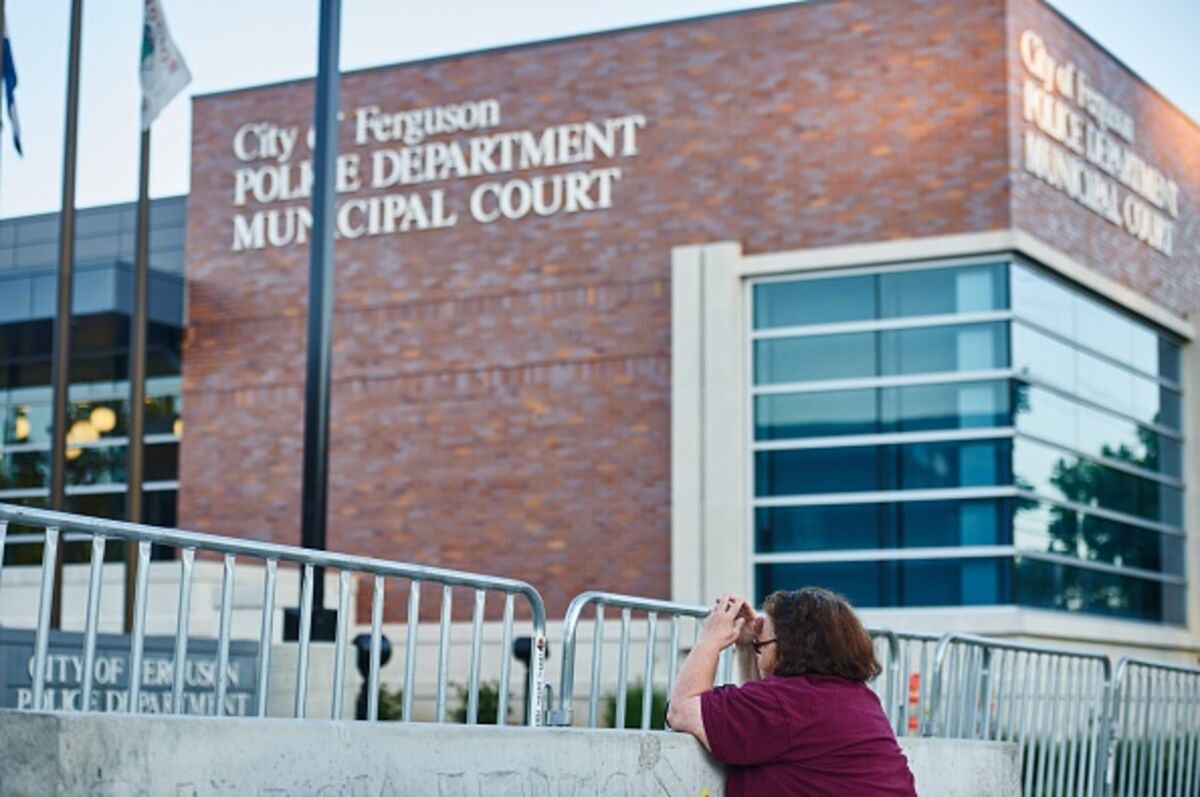 Photographer: Michael B. Thomas/AFP/Getty Images
The police department of Ferguson, Missouri, needs drastic change. No one disagrees with this point -- not even Ferguson's elected leaders, which is why federal officials need to work with them to bring it about.
After the fatal police shooting of 18-year-old Michael Brown in 2014 in Ferguson, the city and the U.S. Department of Justice entered negotiations to overhaul the department and avoid a federal civil-rights lawsuit. They reached a tentative deal last month, but this week the Ferguson City Council voted, 6-0, to send it back for revisions. In response, the Justice Department has filed its suit.
This is counterproductive. The agreement, known as a consent decree, aims to fix a police department and municipal court system that elected officials viewed as a piggy bank. It includes extensive changes to police policies, training, recruitment, supervision, data collection, evaluation, civilian oversight and public outreach. It also calls for changes to the city's municipal code and court, and for officers to wear body cameras. The city has already begun making some of these changes.
One of the main objections of the city council is a provision mandating pay increases for police officers. The city is facing a $2.8 million budget shortfall -- one-fifth of its total budget -- largely because it has scaled back the civil fines that had fallen hardest on its black population. In addition, under the consent decree, it will have to pay the cost of an outside monitor responsible for ensuring the city abides by the rules.
Those developments alone could necessitate some combination of spending cuts and higher taxes or fees. Mandating raises for police would compound the city's fiscal problem without doing anything to heal its racial divisions.
The shooting of Brown -- which the federal government itself concluded was not unreasonable -- had nothing to do with police salaries. Nor are salaries in Ferguson unusually low; the average is about $48,000, which is similar to what other towns in the county pay. Yes, raising salaries could help recruit higher-caliber candidates of all races, but it's hard to argue they are the cause of the department's lack of diversity.
It's understandable that Justice Department leaders are frustrated: Negotiations have dragged on for too long. But the two sides agree on the most important policy changes that must occur. A lawsuit will only delay their implementation.
The federal government and the city of Ferguson ought to go back to the negotiating table and quickly come to terms. More important than how much Ferguson police officers are paid is how they treat the residents they serve.
To contact the senior editor responsible for Bloomberg View's editorials: David Shipley at davidshipley@bloomberg.net.