Cleaner Air Doesn't Depend on the Supreme Court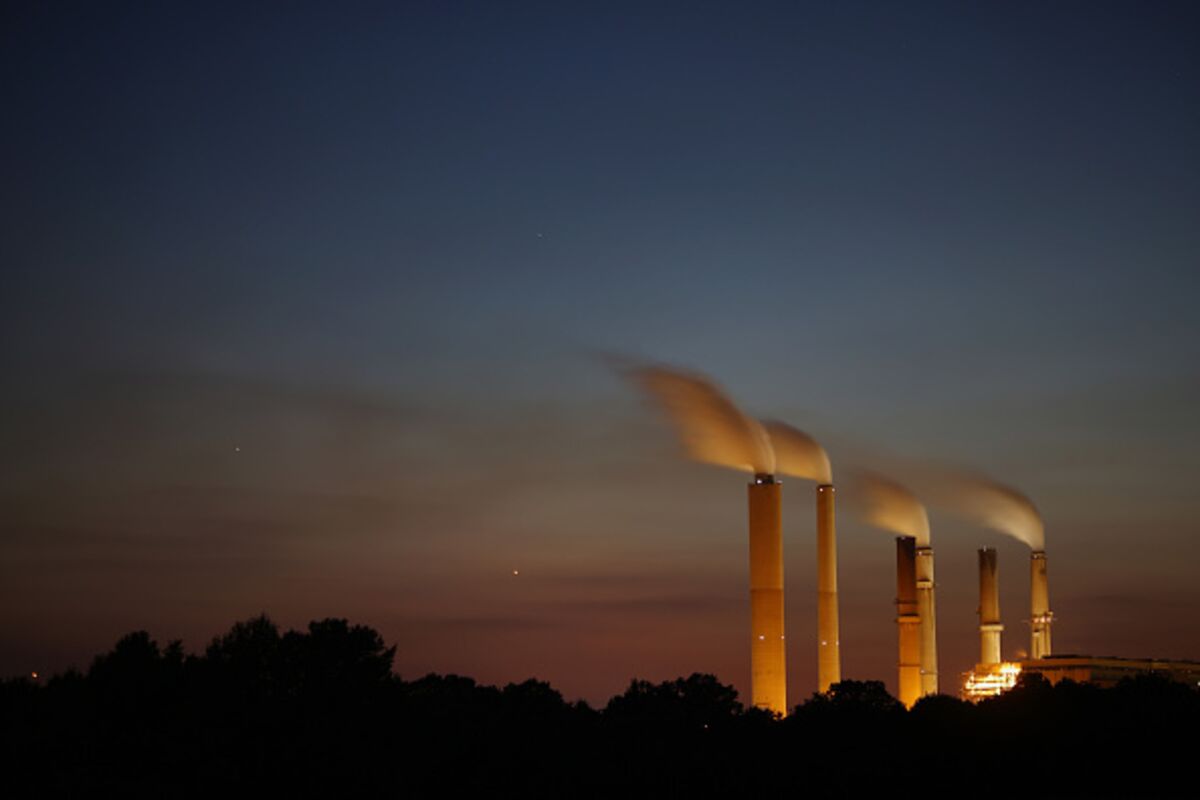 Photographer: Luke Sharett/Bloomberg
The Supreme Court's decision to stay the Environmental Protection Agency's new power-plant regulations is a disturbing signal that it might eventually kill them altogether. By keeping coal-fired power plants in business longer, this would be a blow to public health and a setback in the drive to prevent climate change. To make sure that effort continues without delay whatever the court finally decides, federal, state and city governments will need even bolder strategies to reduce greenhouse-gas emissions.
The EPA's regulations were designed to cut carbon-dioxide emissions from the power sector 30 percent by 2030, compared with 2005 levels. States were ordered to submit, by 2018, plans to replace some of their coal-fired power with natural gas or renewables (or have the federal government impose a plan for them), and they were to start cutting emissions in 2022.
If this doesn't happen, the Obama administration will have a harder time meeting its famous pledge to lower total greenhouse-gas emissions at least 26 percent by 2025. Yet it would be a mistake to exaggerate the effect of a disappointing Supreme Court ruling. After all, coal-fired power generation is undergoing a steady decline in the U.S. and has been since before the EPA's rules came out -- thanks in large part to advances in solar and wind power and the low price of natural gas. These market forces, as well as public pressure to shutter coal plants, will persist whether the EPA's rules survive.
What's more, because the power sector produces only one-third of U.S. greenhouse-gas emissions, reductions in other sectors have always been needed. The administration has also raised fuel-efficiency standards for cars and trucks. But to meet the 26 percent target, further steps are still needed, according to projections by Bloomberg New Energy Finance. Tougher federal rules could be imposed, for example, to limit methane emissions from existing oil and gas wells.
States, for their part, can voluntarily set limits on power-plant emissions -- ideally, using the EPA's standards as a floor. California and a handful of other states already have more ambitious goals. Meanwhile, Washington state is considering a revenue-neutral carbon tax.
And cities, which account for 70 percent of greenhouse-gas emissions globally, can help in any number of ways. Atlanta, for example, has given residents incentives to make their houses more energy-efficient, and the city has built 200 charging stations for electric cars. Cincinnati has helped small businesses negotiate group deals for renewable power. Minneapolis requires that large commercial and public buildings report their energy use and, with St. Paul, started the country's first large-scale bike share.
The threat that the Supreme Court might invalidate the EPA's power-plant rules need not be a crippling setback -- if cities, states and the federal government respond by pushing even harder to prevent climate change.
To contact the senior editor responsible for Bloomberg View's editorials: David Shipley at davidshipley@bloomberg.net.