view
McDonald's Slims Down to Stop Its Slide
But the growth is gone in burgers and fries.
by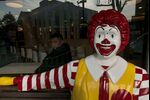 Is McDonald's really back? The company reported this morning that same-store sales are rising again -- 5 percent worldwide in the fourth quarter, and 5.7 percent in the U.S., where the advent of all-day breakfast got much of the credit. Investors, sensing a turnaround, have been pushing the stock up since last fall.
Here's what McDonald's share price performance looks like since the company announced last Jan. 28 that Steve Easterbrook would be taking over as chief executive officer (he actually assumed office March 1):

Clearly, Easterbrook is having a good first year. Last May, the former head of McDonald's U.K. and two more-upscale British restaurant chains -- Wagamama and Pizza Express -- promised to build a "modern, progressive burger company." Lots of people wondered what that meant. I guessed that it just meant a burger company "where same-store sales have stopped falling." In that case, mission accomplished!
None of this necessarily means, though, that the forces that have made life tough in recent years for established fast-food chains -- market saturation, new competitors and changing customer tastes -- have suddenly gone away. Here, for example, is McDonald's earnings trajectory, which has yet to show any signs of an Easterbrook bump.

As you can see from the chart, McDonald's has come roaring back from similar earnings declines before. But then there's revenue, which at McDonald's has never 1  before declined as it has for the past two years:

Much of this shrinkage is intentional. The company has been closing hundreds of underperforming restaurants, and plans to hand 4,000 company-owned restaurants over to franchisees by the end of 2018. But that's kind of the point: McDonald's has been retrenching. And even as same-store sales went up in 2015, the number of same-store transactions -- the customer count -- actually went down both in the U.S. and globally.
Rivals Burger King and Wendy's have gone through similar retrenchments in recent years. Burger King has made a big comeback since 2013, but that was only after years of struggle. Now McDonald's seems to be in comeback mode. This business of selling mass-produced burgers and fries still feels like its growth years are behind it, though.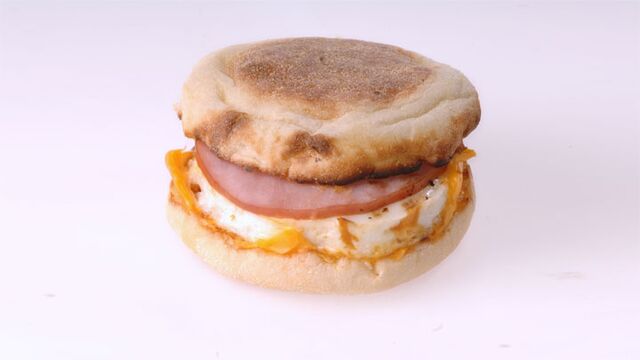 To contact the author of this story:
Justin Fox at justinfox@bloomberg.net
To contact the editor responsible for this story:
James Greiff at jgreiff@bloomberg.net
Before it's here, it's on the Bloomberg Terminal.
LEARN MORE