view
Pentagon's Latest Missing Missile Lands in Cuba
You've got a logistical problem when anthrax spores are shipped around and nukes fly over Nebraska.
by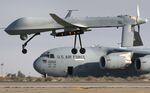 Nobody has ever bragged about Pentagon efficiency, but even so it's been an embarrassing stretch for anyone trying to defend the Defense Department's logistics lapses and profligate ways. 
Last month, the investigative news group ProPublica itemized $17 billion in U.S. projects in Afghanistan that the military's special investigator general considers questionable or wasted. A Politico expose revealed that, according to the Government Accountability Office, half of the Pentagon Defense Logistics Agency's $14 billion inventory is obsolete or useless. In March, the Washington Post revealed that the military had lost track of $500 million in arms shipped to Yemen, some of which were apparently stolen by the son of the former president.
And on a smaller but equally disturbing scale, the Wall Street Journal reported Thursday that an unarmed Hellfire missile used in a NATO training exercise in Spain last year was inadvertently shipped to Cuba. It's unclear whether the cause was foul play or just incompetence on the part of the commercial freight shipper, but the fact that a piece of advanced military technology ended up in a nation under heavy U.S. sanctions is a clear warning that something is vastly awry.
It's almost understandable that, in the fog of war in Afghanistan, Iraq and Yemen, we would see immense waste and confusion. But less forgivable lapses like the Hellfire are shockingly common. A State Department official told the Journal that, "Mis-shipments happen all the time because of the amount and volume of defense trade."   
How often is "all the time"? Here are a few egregious recent cases that happen to have become public.
FedEx'ed anthrax: Last year, a Pentagon lab in Utah inadvertently shipped live anthrax spores via FedEx to government and commercial labs in at least 17 states and three foreign countries. The ensuing investigation by the Centers for Disease Control and Prevention revealed a similar concern: A military base in Maryland may have mislabeled and shipped samples of the bacteria that cause bubonic plague.    
Very covert drones: In September 2013, either in Afghanistan or on the way back to the U.S., an Army contractor lost track of several RQ-20 surveillance drones, worth $500,000 each. They eventually turned up in Texas, after being lost for 249 days.
Mail fail: Last year, a truckload of letters bound for American service members in the U.K. and Eastern Europe was hijacked near a Chicago airport.
Where's my car?: In 2014, military families filed suit against a Pentagon contractor responsible for shipping 27,000 personal vehicles belonging to troops returning from foreign postings, claiming that 70 percent of their cars were either missing or returned late. The Army's Transportation Command had to start looking after the private firm, which was paid $305 million, could not locate many of the vehicles in its tracking system.
Noses for nukes: The Defense Logistics Agency in 2006 accidentally sent to Taiwan four nose cones containing electrical fuses for nuclear intercontinental ballistic missiles. 
Warheads wing it: A B-52 crew in 2007 unknowingly flew for three hours over several states with six armed nuclear warheads mounted over the wings. An ensuing classified Pentagon report stated that the Air Force could not account for hundreds of components of its nuclear arsenal, according to the Financial Times.
Billion-dollar boondoggle: Between 2005 and 2012, the Air Force attempted to build a new logistics management system called the Expeditionary Combat Support System, which was canceled in large part because of problems adapting commercial software to keep track of military parts and equipment. 
Nuclear wrench: In 2014 it was reported that because of a shortage of wrenches needed to install nuclear warheads on the nation's Minuteman intercontinental ballistic missiles, technicians at three bases were using FedEx to ship them to each other. Fortunately, none of the shipments went astray.
Such incidents, along with more traditional fraud and waste, have led Washington lawmakers to introduce several "audit the Pentagon" bills each year since 2012, although none has made it to the House or Senate floor. The Defense Department has invested billions in new accounting software in recent years to little avail.
Given the Pentagon's vast scale and almost incomprehensible logistics challenges, some of this is to be expected. And, as anybody who searched in vain under the Christmas tree for their remote-control Star Wars BB-8 droid knows, UPS and FedEx also have their foibles.
Still, the House and Senate armed services committees are aiming to revise the 1986 Goldwater-Nichols military reforms this year to overhaul contracting, promotion policies and interservice cooperation. Lawmakers should add transportation and logistics to that list, before the Castros end up with more Hellfires.     
To contact the author of this story:
Tobin Harshaw at tharshaw@bloomberg.net
To contact the editor responsible for this story:
Philip Gray at philipgray@bloomberg.net
Before it's here, it's on the Bloomberg Terminal.
LEARN MORE