Russia
Get Ahead in Russia? Lie About Your Education
The most prominent officials are more likely to have falsified academic credentials.
by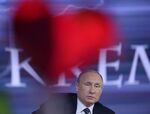 The negative selection that pushes the worst people to the top in corrupt societies is not easy to document. A group of activists concerned with the integrity of academic qualifications recently found a way to show and even quantify how this works in Russia.
The group, Dissernet, uses software developed by one of its founders, the physicist Andrei Rostovtsev, to find instances of plagiarism in doctoral theses. In its three years of operation, Dissernet has uncovered dozens of scandalous cases. Recently, for example, it found that Sergei Naryshkin, the parliament speaker and a member of  President Vladimir Putin's loyalist United Russia party, cribbed part of his 2004 economics thesis from an article by the well-known anti-Putin economist Vladislav Inozemtsev. "It's pretty funny that a ranking United Russia member decided to turn to my article," Inozemtsev commented. "I guess he found it to be of good quality."
Dissernet has attempted to draw general conclusions from its findings. It discovered that the higher a Ph.D. rose in the Russian state hierarchy, the more likely it was that his doctoral thesis had been plagiarized:
The statistics are based on representative numbers. More than a quarter of Russia's 85 governors and more than 40 percent of the 450 national legislature members hold doctorates, according to Rostovtsev. Much of the research they use isn't credited, however. Rostovtsev wrote in the popular science newspaper, Troitsky Variant:
The higher the social status of a group, the higher its supposed  responsibility to society, the more important and vital tasks it's supposed to handle for the country and the more rights its representatives enjoy, the worse this group's reputation is. One has to draw conclusions about the selection mechanism that forms these groups. It is defective in principle.
It's hardly news that the Russian system of academic qualification is corrupt. In 2009, Ararat Osipian, of Vanderbilt University, cited prices for fake theses, from $1,000 to $6,100 for a "full package." He wrote:
Rent-seeking behavior in the Russian society is perceived as a norm. Public officials, bureaucrats, and civil servants attempt to transform their access to material and non-material assets into personal benefits. Educators act in a similar manner. Rectors of state higher education institutions rent out public property, including academic and non-academic facilities and land, to businesses in which they often have a share. University professors sell doctorates by abusing their monopolized function of conferring doctoral degrees.
As for politicians, Osipian wrote, they can reduce the high transaction costs of defending a thesis "by exercising their influence over academics in 'friendly' dissertation boards." It's worth the trouble because an advanced degree is more prestigious than an expensive car, and perhaps as rewarding as a palatial home. The Soviet Union taught its subjects to hold "science" in high regard, so the last Soviet generations, which hold sway in Russia now, respect "scientific" qualifications, even if many people know how these are obtained. 
The "thesis-for-sale" business is not unique to Russia. Germany, where advanced degrees are extremely prestigious, has been rocked by doctorates-for-bribes scandals. A German politician's career, however, can't survive the discovery of a fake or plagiarized thesis. In 2011, Defense Minister Karl-Theodor zu Guttenberg resigned after admitting that he had copied his doctoral thesis, earning him the nickname "Baron zu Googleberg."
In Russia, no one resigns after such revelations. In 2006, two Brookings Institution experts discovered extensive evidence of plagiarism in Putin's 1996 dissertation, but this got little play in the Russian press. Politicians who are stripped of academic degrees hold on to their posts. This confirms Rostovtsev's conclusion about negative selection: The system protects its own. Caught red-handed, top officials can simply deny wrongdoing and dismiss activists' findings, as Naryshkin did: "OK, this information appeared on some website, but I trust the opinions and the assessments of real scientists."
Pangs of conscience are a rare exception. In April, Vladimir Platonov, former speaker of the Moscow city legislature, voluntarily gave up his law doctorate after being outed by Dissernet -- but he held  on to his post of deputy in the legislature.
The rotten system that elevates cynical cheaters has been surprisingly resilient in Russia, supported by high raw materials prices and a powerful propaganda machine. It's bound to attract more public scrutiny now that prices are low and the public is losing trust in state television. Yet years of negative selection have made it hard for the system to clean itself up. That could lead to upheaval when Russians finally become fed up with the way they're governed.
To contact the author of this story:
Leonid Bershidsky at lbershidsky@bloomberg.net
To contact the editor responsible for this story:
Max Berley at mberley@bloomberg.net
Before it's here, it's on the Bloomberg Terminal.
LEARN MORE