Erase the Glamour From Cigarette Packaging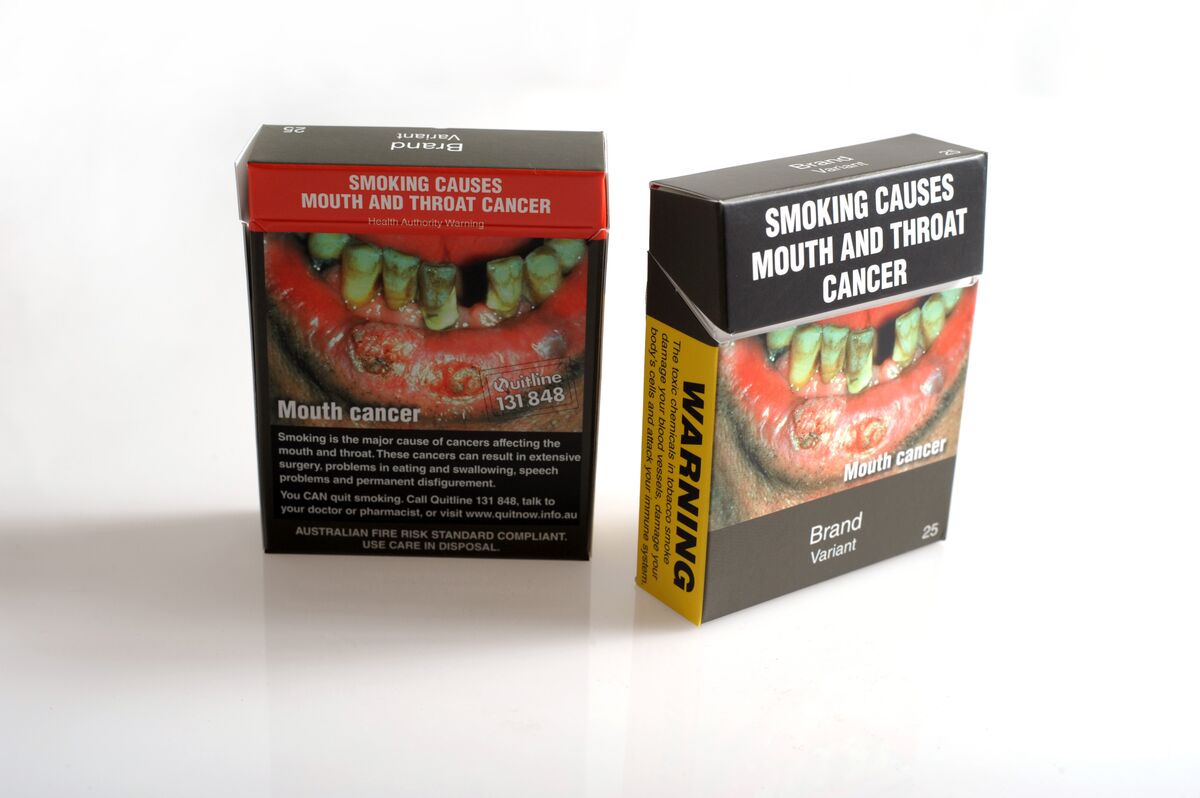 Photographer: Carla Gottgens/Bloomberg
Would people smoke less if cigarettes were sold in plain packages? Early evidence from Australia, which has required them for three years, suggests they might. The plain packs -- which prohibit design features and logos such as Marlboro's red and white angles or Camel's dromedary, forbid pictures aside from health warnings, and require brand names to be in a uniform typeface -- reduce the appeal of cigarettes, research indicates, and prompt people to think more about quitting.
Further evidence comes from tobacco companies, four of which are now suing the U.K. to block a new rule that, starting in May, will require cigarettes in Britain to be sold in plain packs, too. Obviously, the companies appreciate the power of logos, color and other design flourishes to give smoking a glamorous and comfortable appeal.
This explains why British courts should reject Big Tobacco's suit. Progress in the battle against smoking addiction is difficult to come by -- though governments are using the best strategies available, including higher taxes, age limits, advertising restrictions and graphic health warnings. Plain packs seem to be another useful weapon. The U.K. can help lead the way toward their being required widely.
The companies that are taking Britain to court -- Imperial Tobacco, Philip Morris, British American Tobacco and Japan Tobacco -- argue that the new rule infringes their intellectual property rights. And, normally, companies should be free to advertise their wares. But cigarettes are a deadly product, and in this case the court needs to weigh intellectual property concerns against a grave threat to human health.
Smoking has declined worldwide in recent decades (with the notable exception of China):
But tobacco use still kills almost 6 million people a year -- 100,000 annually in the U.K. alone -- and accounts for 1 in 10 adult deaths. Up to half of smokers can expect to die of tobacco-related causes.
Plain packaging won't undo all the harm that smoking causes. But allied with other deterrents, including bigger and better health warnings, it can at least undermine cigarettes' appeal. With as many as 20 more countries considering similar moves, the British courts can do the world a favor by allowing their government to lead a vital public health campaign. 
To contact the senior editor responsible for Bloomberg View's editorials: David Shipley at davidshipley@bloomberg.net.