view
Pain for Leveraged Junk Bond Funds
Risky bets have an ugly tendency to go bad.
by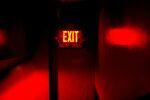 In the bond market, you can get liquidity or safety or yield -- but not all three at the same time. Sometimes, even two out of three is a stretch.
The recent suspension of redemptions at Third Avenue Management's Focused Credit Fund has been a reminder of that. It has caused plenty of angst about the junk bond market, with rising concerns about liquidity.
If this sounds familiar, it is. Anytime investors reach for yield, the risk of illiquidity and accompanying loss of capital -- they often go together -- are present. It's a tradeoff, one that investors and speculators alike accept.
The typical bond portfolio owned by asset allocators -- this includes everyone from big pension funds to low-cost indexers to the robo-advisers -- contains a small slug of junk. Junk is part of a balanced fixed-income allocation that includes Treasuries, corporate debt, Treasury inflation protected securities, munis and in some cases real estate investment trusts.  Most allocators have only 5 percent to 15 percent of their portfolios in high yield debt.
Perhaps what's most surprising amid all the fuss is how instruments such as iShares iBoxx $ High Yield Corporate Bond Exchange Traded Fund and Vanguard High Yield Corporate Fund have performed. They are down modestly and the damage done to investors, while annoying, is manageable.
As Bloomberg reported yesterday, iShares "traded three times more than any corporate bond ETF in history, yet closed the day with a price just 0.7 percent below its net asset value (NAV)." The ETF, despite significant pressure, is behaving more or less the way it should.
The same can't be said for those who have used leverage to up their bets on high yield CCC-rated junk. This is where some fairly significant losses have been showing up. Low quality plus leverage generates potentially high returns through much greater risk-taking. But sometimes -- as investors have learned in funds such as Third Avenue Focused Credit Fund (down 27 percent), Lucidus Capital Partners (liquidated entire portfolio, losses unknown), and Ivy High Income (down 7.9 percent) -- that risk is realized when the trades don't work. 
This is how it is supposed to be. Those who chase low probability, high-return trades must be aware that more often than not, the high probability, money-losing outcome occurs. That is what is happening now.
As the junk bond sell-off has intensified, the concern over contagion spreads. Smart contrarians couldn't be happier. "We have our first opportunities in several years," Oaktree Capital's co-Chairman Howard Marks said on Dec. 8 at a Goldman Sachs conference in New York. "It's been a long, long time." Marks further noted that the market was "presenting the most investment opportunities since Lehman Brothers Holdings Inc. collapsed in 2008." Oaktree Capital is the world's biggest distressed-debt investor.
The temptation among the chattering class to draw parallels between today's junk bond turmoil and the collapse of securitized mortgage-backed subprime in 2007 and 2008 is impossible to ignore. However, there are many differences between now and then:
-- It isn't a systemic issue.
-- It's speculators who risk significant losses, not taxpayers.
-- Big brokerage firms have moved further away from bond trading.
-- Regulations such as Dodd-Frank and the Volcker rule have cordoned off the broader economy from these riskier trades.
It looks like Wall Street did nothing wrong this time. Credit risk has migrated from banks to investors -- as regulators planned, and where it is supposed to belong. 
Let's hope that what happens in junk bond funds stays in junk bond funds. 
To contact the author of this story:
Barry L Ritholtz at britholtz3@bloomberg.net
To contact the editor responsible for this story:
James Greiff at jgreiff@bloomberg.net
Before it's here, it's on the Bloomberg Terminal.
LEARN MORE