Shopping
Insider Gift Tips for the Trader in Your Life
We're here to solve your problems.
by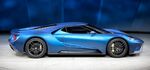 Don't let the 65 degree weather fool you -- it's holiday time! With less than two weeks of Shopmas to go, your gift list is probably down to those hard-to-please folks. Choosing just the right memento for that favorite trader, fund manager or analyst is never easy, but we are here to solve your problems.
Some of you might wonder how this squares with my tendency to push back against our annual bout of consumer excess. This list of gifts, along with the occasional snarky aside, is driven by a combination of frivolity and a respect for great craftsmanship. Make of that mix what you will; it's also fun.
As in our earlier gift lists, all of these items have been handpicked by yours truly, free from the influence of the PR flacks and other media trolls who haunt my inbox. No compensation is needed, aside from your complete attention. On to the list!
Read
Author and neurologist Oliver Sacks died in August; I fell in love with his keen intellect and his lovely prose many years ago with "The Man Who Mistook His Wife For A Hat: And Other Clinical Tales" ($9); I haven't gotten to his autobiography yet, "On the Move: A Life," ($13) published earlier this year. I expect it to be as delightful as his other writings.
Martin Ford's "Rise of the Robots: Technology and the Threat of a Jobless Future" ($20) was selected by both the Financial Times and McKinsey as the business book of the year. Ford makes the case that automation is a unique historical disruption, a "fundamental shift from most tasks being performed by humans to one where most tasks are done by machines." It's next on my queue.
The counterpoint to "Rise of the Robots" is James W.P. Campbell's "The Library: A World," ($50) a fascinating history of libraries. It makes one wonder what the future holds for these once magnificent repositories of knowledge.

Tech
Speaking of robots, 2015 will go down as the year drones became ubiquitous. Last year, I recommended the Phantom 2 ($899). But before you drop big bucks on a drone (and promptly crash it), let me suggest learning to fly a cheaper model. The Syma X5SC Explorers 2 quad copter works well as a trainer, with swappable rotors and other parts that you are likely to break in a crack up. Keep crashing it unto you feel your flying skills are good enough for the $1,000 units.
As an alternative, you can get the LILY tracking drone ($819). Slip the tracking device into a pocket, and it follows you, shooting HD video for 20 minutes until its batteries drain (it auto lands before they hit empty). It's shock-proof and water resistant. Check the accompanying videos. (Note LILY won't ship until August 2016.)
For the Star Wars fan on your list, the obvious gift is the Sphero BB-8 App-Enabled Droid ($150). It is an amazing piece of app-controlled of technology, operating in ways you may not have thought possible. (If your dog likes these sorts of things, it will become an expensive paperweight quickly).  For the more casual fan, consider this Star Wars Han Solo in Carbonite Beach Towel ($20).   
Music
My most-listened album this year has been the new Ben Folds "So There." His latest work with yMusic -- a seven-piece classical chamber music ensemble that does lovely collaborations -- is a brilliant return to form for this pop music genius.
At home, I really like my Sonos wireless system for casual background music. It's great for things like your iTunes library or Pandora. But the newest shiny object in audio is the Phantom by French company Devialet ($2,000 to $2,300). The reviews have been stellar (see Wired or Robb Report). I have yet to hear them, but it is my mission in 2016 to do so.
Also on my naughty or nice list is the Sennheiser HD 800 Over-Ear Circum-Aural Dynamic Headphone ($1,200). If you want to hear music the way producers in the control room do when cutting albums, these are your cans.
Drink
For the wine lover on your list, I find the Coravin Model Two ($350) intriguing. You can tap any bottle of wine and pour without pulling the cork. A thin needle enters the cork, and non-reactive argon gas replaces the wine. This eliminates the excuse of not opening a nice bottle because you only want a glass and don't want to waste a good vintage bottle.
I also am intrigued by this Rube Goldberg-looking device, the Yama Glass 25 Cup Cold Drip Maker Bamboo Straight Frame. At $500, that better be some fantastic cold-brewed coffee. Consider a Starbucks gift card ($25-100) as a reasonable alternative.
Time
For the trader who is making your profit-and-loss look better, I suggest Van Cleef & Arpels' Midnight Planétarium watch ($245,000). It uses its entire dial to show six planets rotating around a tiny sun in real time. This means Mercury will circle the sun on the watch face in 88 days, just as the real planet does. Venus is 224 days, Earth takes a year and Saturn will circumnavigate your dial in 29.5 years. Puts the whole solar system -- and the concept of time -- into perspective.  
Wheels
For the alpha-generator on your list, Ferrari is going to have to take a back seat to the most interesting design of the year: the new Ford GT ($400,000). It uses a fuel-efficient turbocharged V-6 to generate 600 horsepower, and the car sticks to the track courtesy of one of the most spectacular aerodynamic shapes ever to come out of Dearborn, Michigan -- or anywhere else for that matter. It is gorgeous, as well. 
That's our list for 2015. Enjoy the holidays! 
To contact the author of this story:
Barry L Ritholtz at britholtz3@bloomberg.net
To contact the editor responsible for this story:
James Greiff at jgreiff@bloomberg.net
Before it's here, it's on the Bloomberg Terminal.
LEARN MORE