Putin's Pivot East Isn't Working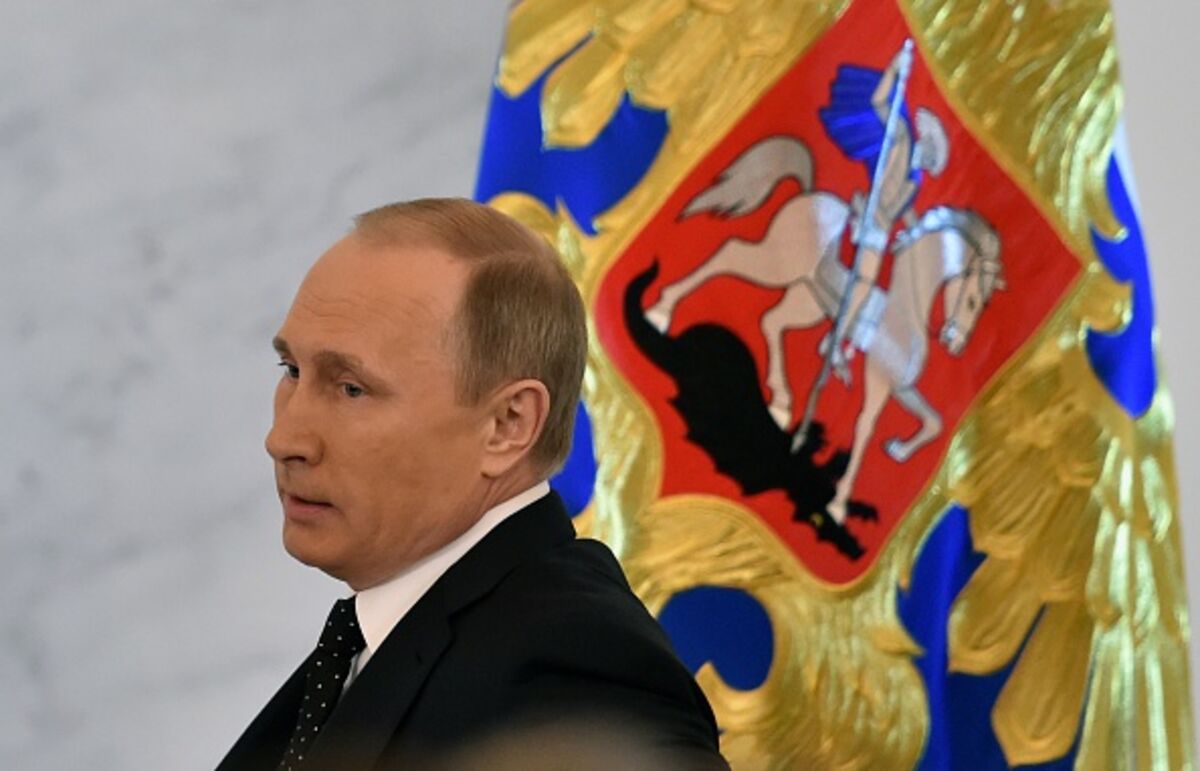 Photographer: Kirill Kudryavtsev/AFP/Getty Images
More than a year ago, after the European Union and the U.S. imposed economic sanctions on Russia over Ukraine, President Vladimir Putin's response resembled a chant by fans of the English soccer team Millwall: "No one likes us, we don't care." He appeared confident that he would find others to do business with.
Now Russia has alienated more friends while making little headway in replacing either EU trade and investment, or access to the U.S.-dominated credit markets. And there's no sign that high oil prices will ride to Russia's rescue any time soon. So Putin needs to start caring.
It's not as if he has no friends at all: He has been assiduously courting China, for one. But Russia's agreement with China for a natural-gas pipeline, announced to so much fanfare in May 2014, is no closer to materializing than it was a year ago. Russia's bond deal with China -- it will issue bonds in yuan -- is much smaller than Russia wanted. And although trade with China grew by 3.4 percent in the first half of 2014, that improvement was nowhere near big enough to compensate for the drop in trade with the EU and other partners, let alone cheap oil:
In the meantime, Putin's aggressive foreign policies have closed off other potential sources of growth. Bulgaria, for example, was planning to host the landing of South Stream, a gas pipeline that would have connected Russia and the EU across the Black Sea. As the war in eastern Ukraine escalated, however, Bulgaria blocked construction.
Undeterred, Putin turned to Turkey. South Stream was to become TurkStream. And the Russians are building a nuclear plant in Turkey. But that relationship is in a deep freeze following Russia's bombing of Turkish allies in Syria, and Turkey's downing of a Russian jet. As a result, Gazprom is left holding almost $2 billion worth of TurkStream pipes that can only be used under the Black Sea and billions more in stranded investment costs. Russians will no longer be able to go on vacation to Turkish beaches.
No worries: We don't care, the Russian minister for tourism implied, saying that beach holidays were a "fad" Russians can do without.
Russia's economy is indeed surviving, and Putin's popularity remains high. Neither of these conditions, however, is sustainable for the long term unless Russia reconciles with its major trading partners. They may never like him, but they do need Russia. And at some point, Putin will be forced to care. 
To contact the senior editor responsible for Bloomberg View's editorials: David Shipley at davidshipley@bloomberg.net.