Making Venezuela's Vote Count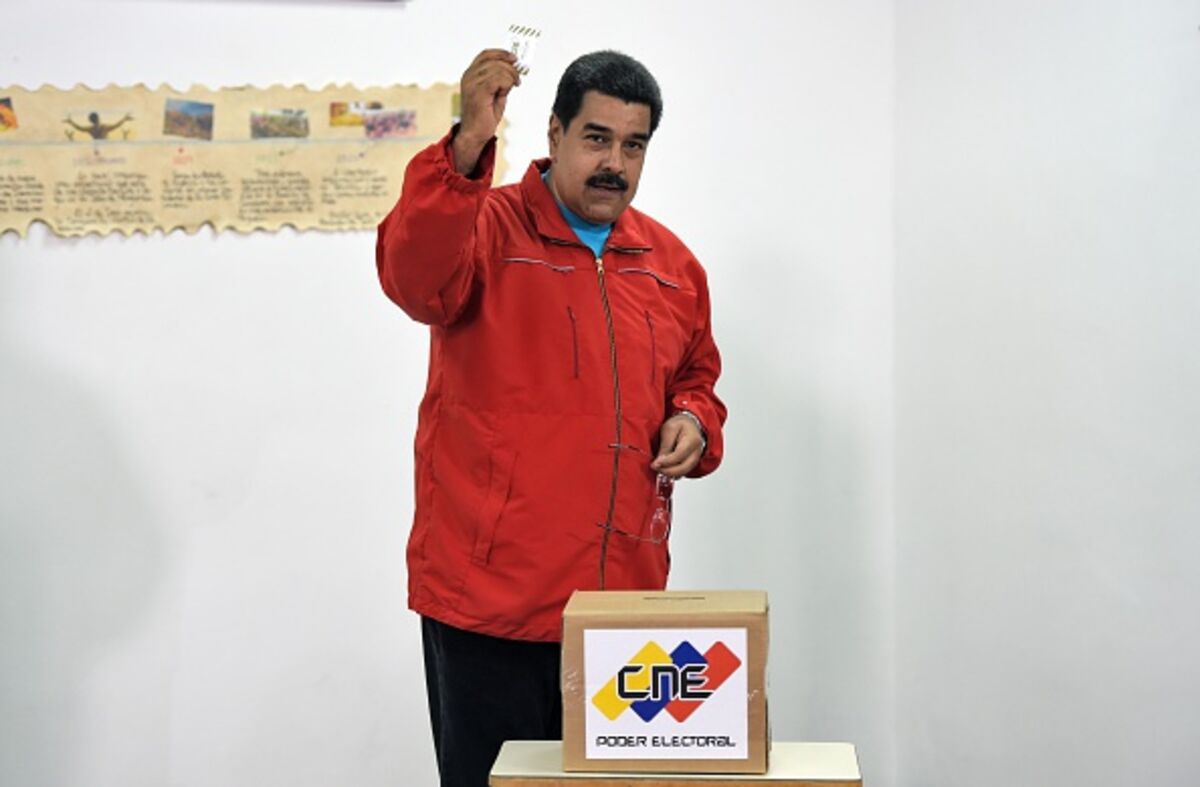 Photographer: JUAN BARRETO/AFP/Getty Images
In a stunning victory, Venezuela's opposition has won control of the country's legislature. But converting a nationwide protest vote into a platform for positive change will require unity and vision that the winners have yet to demonstrate.
The Democratic Unity coalition, which opposes the government of President Nicolas Maduro, says it has won 112 of 167 seats, the two-thirds it needs to wield greater powers than a simple majority would provide, including the ability to stage a presidential recall referendum. In several races, official results are still pending, and it's not clear that Maduro will graciously accept a high-stakes defeat.
Even if the coalition secures its two-thirds majority, Maduro may try to go around it. Previous opposition victories have succumbed to the equivalent of a Bolivarian head-fake: In 2008, for instance, President Hugo Chavez responded to the loss of the Caracas mayoralty by transferring its budget and authority to a position under his control.
From now until Jan. 5, when the new legislators take their seats, Maduro could move to cut the legislature's operating budget, continue to pack the judiciary, or divert resources and authority to a parallel government of "communes" that his predecessor put in place. That's why neighbors and friends, who helped ensure a fair election, need to keep the pressure on in the months to come. 
The second big challenge facing the opposition is to satisfy the popular demand for change. It will control only one part of the government, after all, in a system with a strong executive and a supine judiciary. Moreover, the opposition is a collection of more than two dozen parties with different ideas about how to address the economic dysfunction that their constituents are so unhappy about.
For all these reasons, a calibrated approach is better than a frontal assault on Chavismo's executive bastion. The opposition should use its legislative platform to renew Venezuelan democracy, holding ministers and justices to account and unmuzzling the press. It should hold budgetary debates that reveal the true condition of Venezuela's economy, publishing basic data that have been suppressed and laying bare the off-budget expenditures that have turned the state-owned oil company into one of the world's deepest slush funds.
Venezuela's economy will not be fixed with a few waves of the legislative wand. Consensus among the opposition -- and a willingness to work with Maduro -- will be needed for the painful reforms ahead. To take just one example, Venezuela can't afford to keep spending $20 billion a year subsidizing the planet's cheapest gasoline, which mostly benefits the rich and a thriving cross-border black market. Even Maduro wants to fix that problem, but it will take hands across the aisle to do that properly.
The opposition's victory has at least opened up new possibilities for cooperation -- and fissures within Chavismo's ranks. When 75 percent of Venezuela's eligible voters go to the polls and give the opposition a 2-million-vote victory margin, it's a wake-up call even a sleeping Simon Bolivar would find hard to ignore. 
To contact the senior editor responsible for Bloomberg View's editorials: David Shipley at davidshipley@bloomberg.net.