Asian Economy
Making Southeast Asia's Skies Safer
The fast-growing region needs a truly regional safety regulator.
by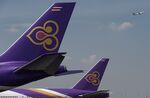 A holiday in Bangkok might seem like just the thing to cure the winter blues. But according to the U.S. Federal Aviation Administration, tourists should think twice about flying to Thailand. Last week, the agency downgraded the safety rating for the entire Thai aviation system, placing it among those of a handful of countries -- including Southeast Asian neighbors Bangladesh and Indonesia -- that don't meet international "minimum safety oversight standards."
That's not just bad news for would-be beachgoers. Boeing expects Southeast Asian airlines to account for around 10 percent of all passenger jet purchases between now and 2034, even as the number of air passengers in the region expands 6.5 percent annually. Rising safety concerns threaten both forecasts. Last year, more than 40 percent of fatalities on commercial airliners took place in the region. Indonesia alone has experienced at least one fatal accident that included the loss of a plane every year since 2010.    
Calculating the extent of Southeast Asia's air safety problems is difficult, in part because non-fatal accidents appear to be under-reported. In July, a Wall Street Journal analysis found that Asia-Pacific countries had reported only 84 minor safety-related incidents over the last five years of available data, compared with 356 in Europe and 145 in North America. Yet during that same period, there had been 31 fatal crashes involving large passenger jets in Asia, 12 in Europe and 6 in North America.
Such discrepancies hint at broader problems. As the International Civil Aviation Organization, the U.N.'s aviation agency, highlighted in a report earlier this year, more than half of all accidents in the Asia-Pacific region can be blamed on "deficiencies in regulatory oversight" and "deficiencies in safety management."
These problems appear particularly acute in Southeast Asia, judging by the rash of recent accidents. For example, the notorious loss of Malaysia Airlines Flight 370 can partly be attributed to ambivalent and incompetent air traffic controllers (including an allegedly sleeping supervisor). Systemic maintenance lapses and pilot errors have been cited in the loss of AirAsia Flight 8501 last December.
But the root cause of Southeast Asia's problems really comes down to success: Demand is outpacing the region's ability to build infrastructure and train personnel. Over the next 20 years, Asia will need tens of thousands of newly trained air traffic controllers and pilots to handle new traffic. The pressure to fill cockpits is already leading to corner-cutting, including at Southeast Asian flight schools that falsify students' training times so as to speed up certification. Making matters worse, the region remains a patchwork of different safety and technical standards and experience levels (especially in air traffic control towers).
It's worth noting that the FAA's downgrade of Thailand was hardly a surprise. Back in March, the ICAO publicly warned that the country lacked sufficient safety oversight in its rapidly growing aviation sector. In response, China, Japan, and South Korea -- all major sources of investment and tourism -- suspended Thai airlines from flying new routes and charters into their countries. (The decision affected 100 charters into Japan alone.) The FAA downgrade could have an equally dramatic impact, prompting codeshare partners of Thai airlines to suspend the arrangements and forcing the hand of European regulators, who will release their own safety audit of the country later this month.
Tony Fernandes, CEO of AirAsia, the region's dominant budget airline, has publicly expressed concern over the safety problems and has joined calls for greater regional supervision. Indeed, it's time for the Association of Southeast Asian Nations to stop talking about the importance of integration and do something about it. The region needs to start laying the groundwork for a regional aviation safety agency, modeled after the FAA or Europe's EASA, that would improve and harmonize safety regulations across the region. Over time, that body could evolve into a regionwide air traffic control agency that could oversee Southeast Asia's increasingly crowded skies. That would be a particular boon to poorer countries, many of whom lack the resources to make key safety upgrades.
In the meantime, ASEAN should be seeking to create a whistle-blower program and above all, to develop and administer a universal training qualification. This last step would ensure that qualified pilots and air traffic controllers can work where they're needed, not just where they're trained. Unless the region gets to grips with these challenges quickly, its skies could end up a lot less crowded than current estimates predict.
To contact the author of this story:
Adam Minter at aminter@bloomberg.net
To contact the editor responsible for this story:
Nisid Hajari at nhajari@bloomberg.net
Before it's here, it's on the Bloomberg Terminal.
LEARN MORE