Europe's Refugee Deal With Turkey Is Only a Start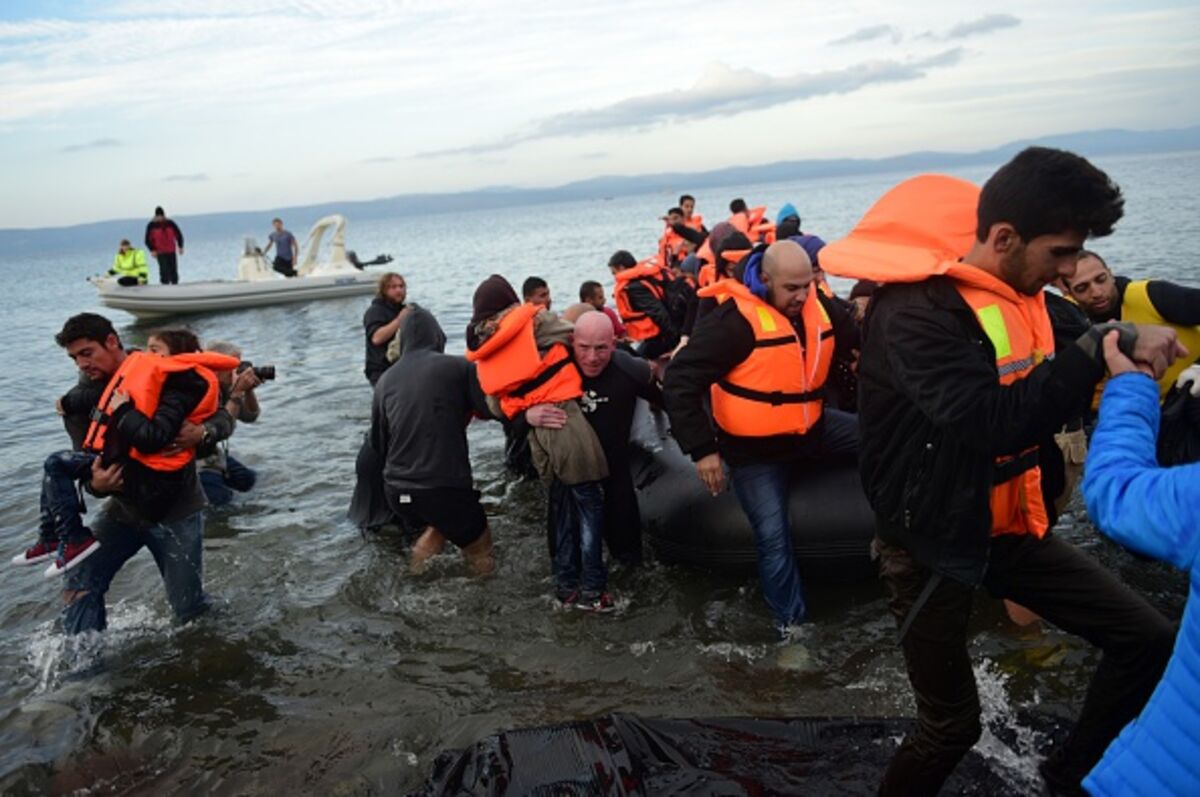 Many more where they came from.
Photographer: Bulent Kilic/Getty Images
The deal on refugees the European Union just struck with Turkey has been widely panned as a bribe to President Recep Tayyip Erdogan. In the affairs of states, this kind of bribery is common and can even be right -- provided it works.
Turkey is being asked to monitor its borders more effectively, take back asylum seekers that Europe rejects, and support Syrians in Turkey more generously -- in return for 3 billion euros in aid and an accelerated agreement on visa-free travel to the EU for Turkish citizens. All of which is fine, as far as it goes. The trouble is, it isn't enough.
Funding Arabic-language schools for Syrian refugees and persuading Turkey to let Syrians find jobs rather than move to the EU is a good use of Europe's money. And Turkey has long had a customs union with the EU, giving it a better claim to visa-free travel than other countries granted that favor. However, the deal is too small to bring the flow of refugees under control.
That will take a resettlement program capable of vetting refugees in Turkey, Jordan and Lebanon -- rather than encouraging them to make the perilous, and unregulated, journey to Europe.
The European Stability Initiative, a think tank, estimates that as many as 500,000 to 700,000 refugees will need to be resettled in the EU per year to have the desired effect. For this program to replace rather than just add to the flow of refugees paying to be smuggled into the EU, the bloc's leaders must negotiate with Turkey so it can be declared a "safe" country for asylum seekers. The EU also needs to equip Greek islands where many asylum seekers land as processing centers: All but exceptional cases would be sent back to Turkey to reapply through the resettlement program. That, in turn, would require EU money and staff to handle an estimated 150,000 to 200,000 refugees as they waited on the islands to be processed.
The deal will also unfreeze some areas of talks on Turkey's eventual membership in the EU, a discussion that stalled soon after being launched in 2005. Getting Turkey to accept EU standards in areas such as border controls would serve a useful purpose for the EU. But Turkey is unlikely to accept such obligations unless it believes that the prospect of EU membership is real. For now, Turkey has every reason to doubt this, because Europe cannot bring itself to face the issue squarely. Bribes notwithstanding, renewing accession talks on this uncertain basis will produce only empty gestures.
For now, the priority lies elsewhere. In short order, Europe must add substantial further resources to the package on refugees so that the plan has at least a fighting chance of success.
To contact the senior editor responsible for Bloomberg View's editorials: David Shipley at davidshipley@bloomberg.net.