Terror in Mali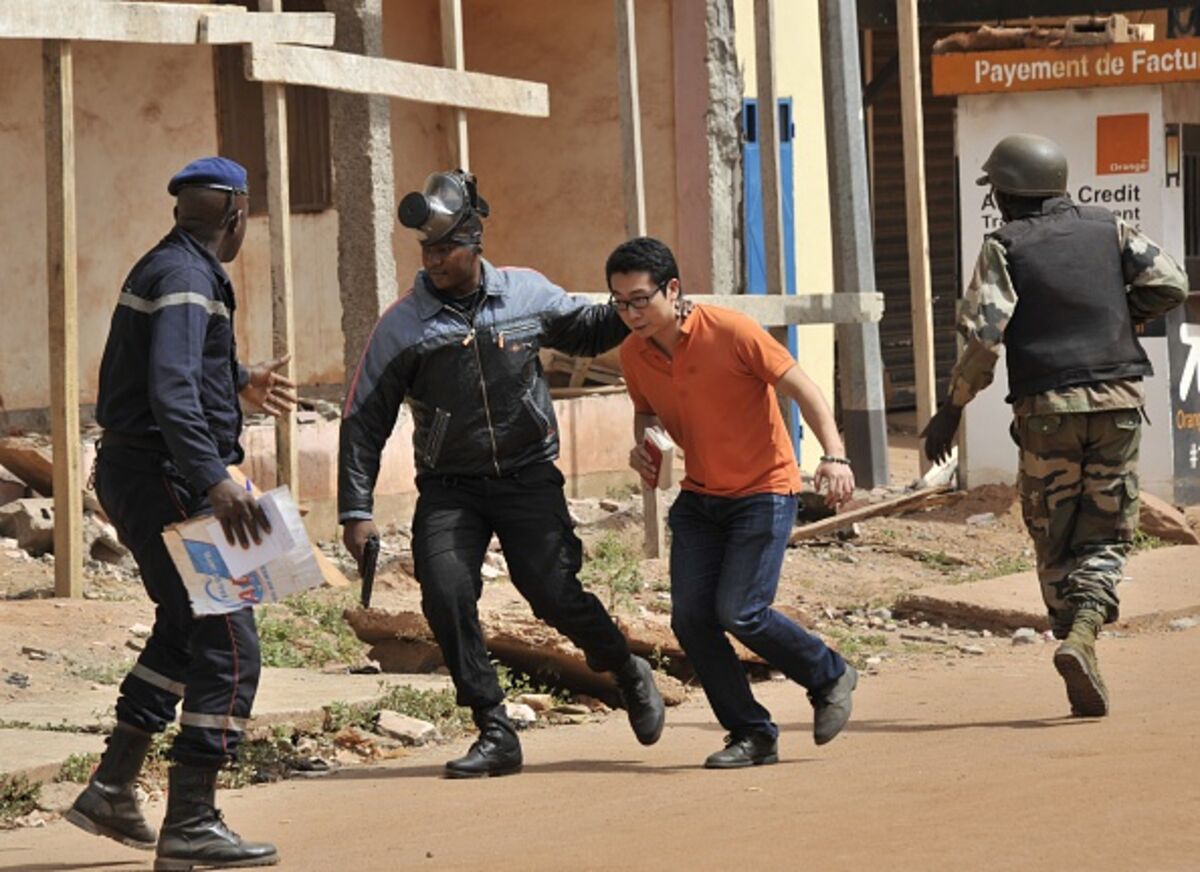 Photographer: HABIBOU KOUYATE/AFP/Getty Images
The attack and hostage-taking in Mali on Friday offer a grim reminder that terrorism is often rooted in local grievance. That's why fighting it requires not just military action, but broader efforts to bolster the legitimacy and effectiveness of weak states under siege.
Consider the string of events that brought terrorists to the now-bloodied doors of the Radisson Blu Hotel in Bamako, Mali's capital. In 2011, the chaos of Libya's civil war propelled an influx of arms and fighters to bolster separatists in Mali's north. They were then joined by radical Islamists such as the Algeria-based al-Qaeda in the Islamic Maghreb and Ansar Dine, a homegrown group that seeks to impose Islamic law across Mali. Their combined success, in turn, prompted a March 2012 coup by soldiers frustrated with the weakness of Mali's civilian government. When the Islamists and separatists came close to threatening Bamako, they triggered a French military intervention and the subsequent creation of a United Nations peacekeeping mission.
Unfortunately, Mali's restored civilian government has failed to take advantage of the breathing space won by international forces. Some separatists have signed a peace deal, but this has been endangered by numerous violations, including the government's failure to keep its commitments and control militias. The attack on the hotel by gunmen claiming loyalty to al-Qaeda is just the latest Islamist terror assault in the south, where most Malians live. And the growing instability bodes ill for neighbors such as Niger, Algeria and Mauritania.
Rising to such challenges would be hard for any nation, and Mali is one of Africa's poorest. Nearly 65 percent of Mali's territory is desert, and about one-fifth of its people are "food insecure" -- especially in the neglected north. Generous foreign aid over the years has done more to advance corruption than to generate self-sustaining economic growth. Even as Mali has enjoyed successful democratic transitions, it has suffered from poor governance.
With terrorist violence and public disaffection spreading, the government must now convince its citizens that it can provide for their security and welfare. It could start by reaching an agreement to reschedule last month's postponed regional elections, and by carrying out recommendations to improve public services. Recent "anomalies in the management of the public finances" -- as the International Monetary Fund described the off-budget 2014 purchase of a $40 million presidential jet -- argue for conditioning development aid on progress in cracking down on corruption and money-laundering.
That said, for now there is no escaping the need to support Mali's weak security forces. The UN peacekeeping mission has already incurred 56 fatalities. It needs more soldiers and equipment, not least more drones for surveillance. Now that France wants to redeploy some of its troops elsewhere, Germany and other European nations will need to fill the gap. There's little reason to hope that Friday's jihadist attack, in which at least 20 civilians were killed, will be the last.
To contact the senior editor responsible for Bloomberg View's editorials: David Shipley at davidshipley@bloomberg.net.