Terrorism
Leave Bitcoin Alone. Abolish Cash Instead.
Terrorists find the virtual currencies too risky for now.
by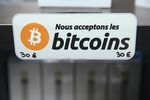 The European Union has struck on a plan to crack down on the use of anonymous payments and virtual currencies so that terrorists can't use them. The problem is that terrorists aren't really using them, anyway.