Fright Night
Debt Market Flashes Scary Signal
Growing distress among weak companies could be an alarming development for the broader economy.
By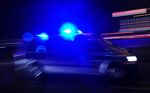 The debt market is sending a signal last seen in 2009, and it's one that shouldn't be ignored.
Investors are largely shunning the riskiest U.S. corporate bonds, and those brave enough to tiptoe into the stuff are demanding the biggest premium relative to safer notes since the last financial crisis. The lowest-rated junk bonds are now yielding 14.7 percent on average, 8.9 percentage points more than the highest-rated speculative-grade debt.
Meanwhile, the pool of distressed bonds, or those on the brink of default, has ballooned in the past year, even in a seventh year of record-low interest rates.
Granted, this is narrow way to look at the state of a U.S. economy that by many measures is improving. Perhaps this is just an example of credit investors demonstrating some restraint, which isn't a bad thing. It's encouraging that bond buyers understand that risky companies are risky, especially at a time when energy companies are facing mountains of debt and shrinking income in the face of sustained lower oil prices.
Less encouraging, however, is the growing pool of companies that are falling into this category of the untouchables, and even investors with higher-than-average cash piles on hand aren't coming to the rescue. Downgrades are outpacing upgrades. The face value of so-called distressed U.S. debt, or notes yielding in excess of 10 percentage points more than benchmark rates, has swelled to $209 billion from $67.3 billion 12 months ago.
There's a compelling argument that the growing distress among the weakest companies is an alarming development for the broader economy and signals that the borrowing binge encouraged by Federal Reserve policies wasn't all that effective at bolstering long-term growth. The biggest losers among the lot aren't just oil, gas and coal companies. The lowest-rated bonds of entertainment company iHeartMedia has lost 21 percent since the end of August, while those of satellite services company Intelsat have plunged a similar amount.
Yes, many companies that are running into trouble sell and transport commodities like coal and oil. But even that should be troubling. As my colleague Liam Denning notes, the recent drop in a variety of different commodity-futures contracts is unusual and tends to happen during financial crises.
Meanwhile, investors from retirees to pension and insurance companies are more tied to the fate of U.S. corporations than ever after buying trillions of dollars of their debt over the past seven years.
Companies are about to face their biggest test in years, when the Fed raises interest rates from about zero, where they've been since 2008. The low-rate policies were intended to help these corporations borrow enough to hire more employees, pay higher salaries, allow consumers to buy more stuff and create a virtuous cycle. Perhaps that happened to some extent.
But plenty of companies simply got fat with debt without improving their revenues. Now they are paying the price, and the economy may have to foot part of the bill.
To contact the author of this story:
Lisa Abramowicz in New York at labramowicz@bloomberg.net
To contact the editor responsible for this story:
Daniel Niemi at dniemi1@bloomberg.net
Before it's here, it's on the Bloomberg Terminal.
LEARN MORE