Companies
Why Valeant Has No Friends
Every company needs supporters.
by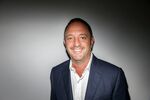 It isn't that Valeant has no defenders. One of them, hedge-fund manager and major shareholder Bill Ackman, even held a conference call this morning to talk up the embattled pharmaceutical company.
But it's pretty clear by this point that the company has no friends. Or allies, or admirers or fans.
You might think that such ties are irrelevant for a corporation, which after all is just "a nexus for a set of contracting relationships among individuals," as Michael Jensen and William Meckling once put it. It turns out they can help in a pinch, though.
Consider Theranos, the other embattled health-care company of the moment. Lots of Silicon Valley admirers with no direct stake in its fortunes have spoken up on its behalf since the Wall Street Journal called its blood testing technology into question earlier this month. They may all shut up if the news out of the company gets any worse, but the firm's aim of remaking the blood-testing business (and replacing needles with finger pricks) was one that inspired people and made them want Theranos to succeed.
Valeant wasn't out to inspire such emotions. It was a company built purely along the lines described by Jensen and Meckling -- then both at the University of Rochester -- in their famously influential 1976 paper on the "Theory of the Firm":
Viewing the firm as the nexus of a set of contracting relationships among individuals … serves to make it clear that the personalization of the firm implied by asking questions such as "what should be the objective function of the firm", or "does the firm have a social responsibility" is seriously misleading. The firm is not an individual. It is a legal fiction which serves as a focus for a complex process in which the conflicting objectives of individuals (some of whom may "represent" other organizations) are brought into equilibrium within a framework of contractual relations.
Actually, for the first few decades of its existence, Valeant -- formerly known as ICN Pharmaceuticals -- was pretty much interchangeable with one individual, Milan Panic, who founded it in his Pasadena, California, garage in 1959. If his name sounds familiar, maybe it's because he took a leave of absence in 1992 to run for (and get elected) prime minister of his native Yugoslavia. Or maybe it's because, after Slobodan Milosevic pushed Panic out of that job and he returned to Southern California in 1993 to run the company, he kept getting into legal pickles over alleged sexual harassment and insider trading. In 2002, dissident shareholders finally forced him out.
The new regime changed the name to Valeant in 2003 and made a couple of acquisitions, but the company was losing money when activist hedge-fund manager Jeffrey Ubben and his firm, ValueAct Capital Management, bought a stake in 2006. To go back to Jensen and Meckling's terminology, Ubben was representing the investors in ValueAct, and he sought to create a new equilibrium at Valeant that generated higher returns for them.
You may already know the story from there: Valeant brought in veteran McKinsey consultant J. Michael Pearson to give it advice, then hired him as chief executive officer in 2008. Pearson soon merged Valeant with Mississauga, Ontario, based Biovail -- a smaller drug maker that was still recovering from a big accounting scandal -- in a corporate inversion transaction that made it a Canadian company and lowered its tax bill. Then he hired top Goldman Sachs investment banker Howard Schiller as chief financial officer and they began buying other drug companies at a rapid clip. The theory behind their strategy was that most pharmaceutical companies aren't very good at developing new drugs or extracting the maximum returns from them, so Valeant would acquire them, cut way back on their R&D spending and raise the prices of their drugs.
This theory may well be right. It's not exactly inspirational, though. Valeant says its mission is "focusing on our key stakeholders while delivering consistently high performance." Compare that with, say, Amgen, which "strives to serve patients by transforming the promise of science and biotechnology into therapies that have the power to restore health or save lives." Or Theranos, where the mission "is to make actionable information accessible to everyone at the time it matters."
Now, mission statements are often a bunch of hooey, and you can applaud Valeant's for being relatively straightforward and honest. This is clearly a company built mainly to serve the interests of its biggest equity investors, who are themselves running hedge funds and mutual funds built to deliver returns for their investors. ValueAct realized a 2,100 percent return on its investment when it sold some of its stake over the summer, so in that sense, mission accomplished. But if Valeant stops delivering for all these investors -- and it certainly has stopped lately, as you can see from the chart below -- there's not going to be any residual goodwill or loyalty to call on from them or anyone else.

The Jensen-Meckling explanation of what corporations are for has been dominant for decades, but there actually are other models out there. Oxford University's Colin Mayer proposed a couple of years ago that corporations succeed over the long run by entering into commitments with employees, customers, suppliers and shareholders that go well beyond contractual requirements. That is, they do need friends and allies. Valeant could sure use some now.
This column does not necessarily reflect the opinion of the editorial board or Bloomberg LP and its owners.